Introduction
Can you imagine putting tahini on pasta? You bet! This vegan pasta recipe showcases the versatility of tahini, delivering a deliciously creamy and dairy-free pasta dish. Prepare to be amazed by the combination of garlic, lemon, and the richness of tahini in this tantalizing tahini pasta sauce. Enjoy it as a side dish or elevate it to the main course with the addition of tofu or chicken.
What is Tahini Sauce Made Of?
Tahini, a paste made from toasted and hulled sesame seeds, is a beloved ingredient in Middle Eastern cuisine. It features in popular dishes such as hummus, halva, and baba ganoush, and is often used as a sauce for falafel. While Ottolenghi's tahini sauce recipe includes tahini, honey, lemon juice, and garlic, our pasta tahini sauce comprises the following delightful ingredients:
Tahini
Toasted sesame oil
Reduced-sodium soy sauce
Freshly squeezed lemon juice
Peanut butter
Maple syrup
Fresh garlic cloves
Lemon zest
For precise quantities, refer to the recipe card at the end of this article. This recipe is designed to perfectly coat half a box of pasta (8 ounces or 227 grams dry), so feel free to double or triple it to suit your needs. Popular tahini brands like Joyva, Mighty Sesame Co, and Ziyad offer excellent options, with Mighty Sesame's easy-to-use squeeze bottle winning our hearts. We've added maple syrup to balance the natural bitterness of tahini and make it vegan-friendly. Combining tahini with peanut butter is another trick to achieve a less bitter sauce, especially for those with discerning taste buds.
The Creamy Tahini Pasta Sauce Recipe
Prepare to feast your eyes and taste buds on this flavorful pasta tahini sauce. Follow these simple steps:
Cook the Pasta: Boil the pasta in a large pot of water according to the package instructions, ensuring it is al dente. Drain it, reserving a little pasta water if needed later.
Blend the Sauce: In a mini chopper, combine the tahini, toasted sesame oil, reduced-sodium soy sauce, lemon juice, peanut butter, maple syrup, garlic cloves, and lemon zest. Blend until the mixture reaches a smooth consistency. Alternatively, you can whisk the ingredients together, but remember to mince the garlic cloves beforehand.
Taste and Adjust: Sample the sauce and decide if it needs more sweetener to balance the bitterness of the tahini. Bear in mind that different brands of tahini vary in bitterness, and personal preferences differ.
Coat the Pasta: Add the tahini sauce to the cooked, hot pasta and toss until each strand is beautifully coated. If needed, you can thin the sauce with a little pasta water, although it is often unnecessary.
Garnish and Serve: Garnish the pasta with sliced scallions and red pepper flakes for a burst of color. For added texture, sprinkle some sesame seeds over the dish. The pasta's color may be similar to that of the sauce, making it challenging to distinguish in the pictures.
Tip! While you can substitute sesame oil with olive oil, keep in mind that the latter will sacrifice some flavor.
Does Tahini Need to Be Refrigerated?
Typically, tahini does not require refrigeration and can be stored in a cool, dry pantry, much like peanut butter. However, tahini pasta must be refrigerated and cannot be left at room temperature for over 1-2 hours. Preserve any leftovers in an airtight container in the refrigerator for up to 3-4 days. Alternatively, tahini pasta freezes well.
Reheating tahini pasta is a breeze. Simply place a serving in a microwave-safe bowl, cover it with a paper towel, and microwave on high for 1 minute until warmed through.
How Do You Know When Tahini Has Gone Bad?
While tahini usually features a "best buy" date on the label, it can remain usable beyond that point. However, one telltale sign of bad tahini is an unpleasant smell. If the oil in the sesame seed paste has turned rancid, the tahini will emit an undesirable odor.
Can You Make Tahini Sauce Ahead of Time?
Absolutely! You can prepare tahini sauce in advance and keep it covered with plastic wrap in the fridge for 3-4 days. Keep in mind that the sauce may thicken over time. If desired, use the hot water from cooking pasta to thin the sauce and warm it up again.
What to Serve with Tahini Sauce Pasta
To create a perfectly balanced meal, pair your tahini sauce pasta with protein and vegetables. Consider the following options:
Proteins:
Chickpeas
Chickpea pasta (or another protein-rich pasta)
Crispy tofu (Air Fryer)
Tempeh
Marinated chicken (Air Fryer)
Frozen shrimp (Air Fryer)
While some recipes incorporate nutritional yeast or Parmesan cheese into tahini sauce, these additions may not be the best fit for this particular recipe.
Vegetables:
Broccoli
Cauliflower
Roasted eggplant
Zucchini
Asparagus
Snow peas
Onion
Corn
Bell peppers or roasted red peppers
Artichokes
Wilted spinach
Mushrooms
Tomatoes
Fresh herbs, such as basil
You can also serve the vegetables on the side, like Vegan Spinach Salad. Another option is to enjoy the tahini sauce on quinoa or a cauliflower rice bowl instead of pasta.
Nutritional Information
Each serving of tahini pasta contains approximately 466 calories, 60.4 grams of net carbohydrates, and 13.3 grams of protein. Please note that tahini pasta is neither gluten-free, low-calorie, keto-friendly, nor low-carb. If you prefer a sugar-free option, use sugar-free maple syrup.
Expert Tips from a Dietitian
As a level 3 recipe suitable for weight maintenance and active lifestyles, tahini paste should be viewed as a healthy fat rather than a high-protein food due to its calorie content. Sesame seed paste provides calcium and contains some fiber. Since tahini is a high-fat food, portion control is key. Fortunately, it is often easier to practice portion control with tahini compared to peanut butter, as it tends to be too bitter to eat directly from the jar.
Tahini pasta can be an excellent choice for growing children, picky eaters, and athletes looking for calorie-dense snacks. This recipe packs a lot of calories into a small volume, offering little protein or fiber to keep you full. Opting for whole grain or legume-based pasta can increase fiber and protein content, but it won't significantly affect the overall calorie count. For those with weight loss goals, reducing the consumption of ultra-processed foods, added oils, added sugar, and high-fat/carb combinations (including tahini pasta) is generally recommended. Instead, prioritize protein and non-starchy vegetables, as they tend to be more satisfying.
Recipe FAQ
Feel free to include this section in the final article, including any FAQ questions and answers
More Tahini Recipes
For more delectable recipes featuring tahini, don't miss these:
Banana Cinnamon Overnight Oats
Roasted Air Fryer Carrots
Nourish Bowls
Kale Apple Slaw
These recipes can be easily modified to suit a vegan diet by making simple substitutions, such as using non-dairy yogurt. If you're craving more vegan pasta options, give my Tempeh Bolognese Sauce a try.
Join our community and stay up-to-date with all the latest and greatest recipes by subscribing to our Weekly Newsletter. You can also find us on Pinterest, Twitter, Instagram, and YouTube!
The Disclaimer…
Please note that all recipes on this website may or may not be suitable for individuals based on their medical needs and personal preferences. It is advisable to consult with a registered dietitian or physician to determine the dietary pattern that best suits you.
The nutrition information provided is an estimate and should be treated as a courtesy. The specific brands and ingredients you use can alter the calorie count. Bear in mind that the calorie information on food labels is often inaccurate, so don't stress too much about the numbers. For more details on how the three recipe levels can assist with weight management goals, refer to my overnight oats no sugar post. Let's get cooking!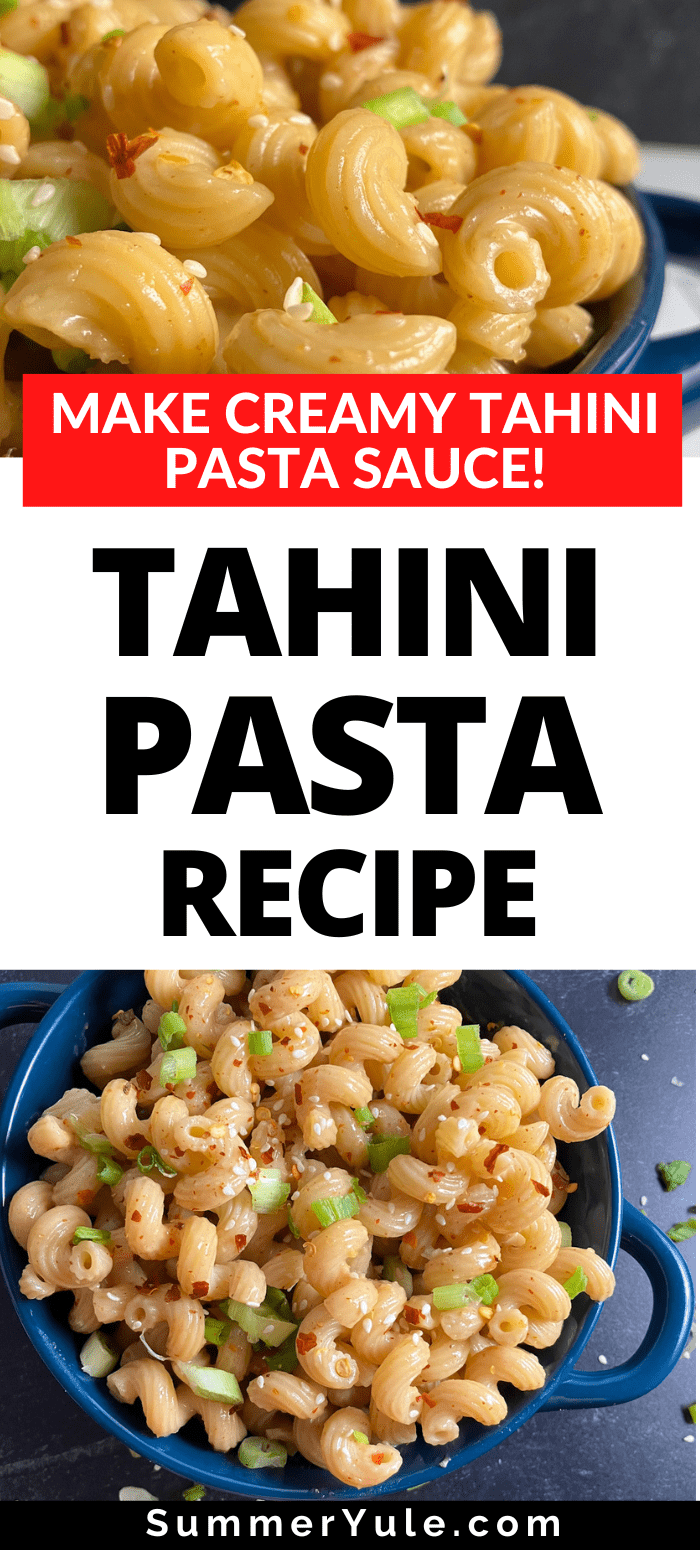 Check out Hook'd Up Bar and Grill's website for more delicious recipes and updates!