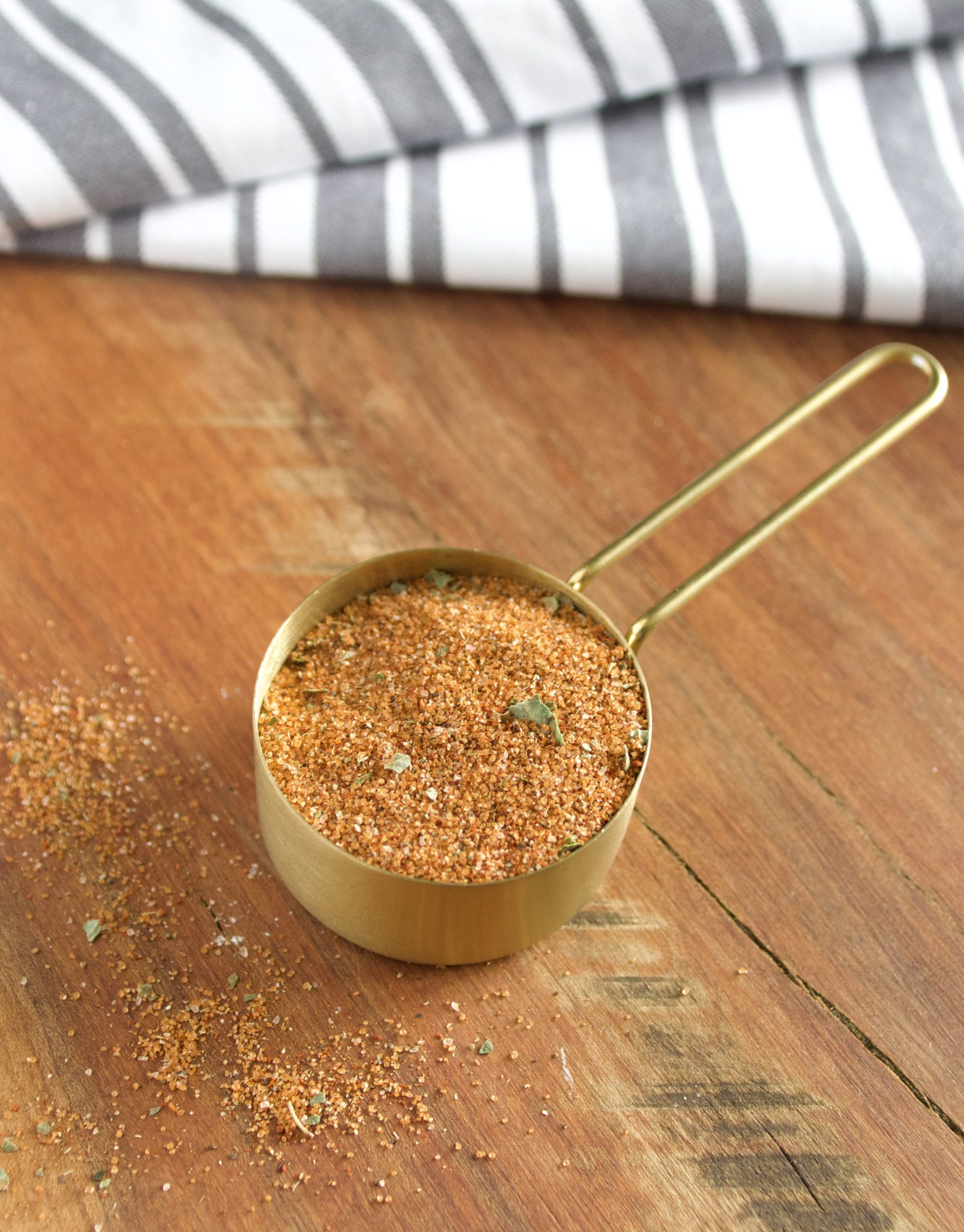 Are you searching for a way to elevate the flavor of your favorite meats without compromising your low-carb lifestyle? Look no further than our sugar-free, keto-friendly Tennessee dry rub. This versatile seasoning blend, made with classic ingredients such as paprika, garlic powder, and cayenne pepper, will add a spicy-sweet kick to your dishes, free from unnecessary sugars or carbs.
Embracing the Legacy of Memphis-Style Barbecue
Tennessee BBQ Dry Rub is our take on the iconic Memphis dry rub seasoning. Having moved to Tennessee in 1998, we have developed a deep appreciation for the art of barbecue. Memphis is renowned for its perfected barbecue techniques, passed down through generations. Initially, pitmasters would smoke their meats without any seasoning or sauce, allowing the natural flavors to shine. However, as time went on, they began experimenting with spices to enhance the complexity and depth of the meat's taste. Today, this dry rub is used to season various meats, including pork ribs, beef ribs, chicken wings, and even pork belly.
Why You'll Love Our Tennessee Dry Rub
If you're in search of a dry rub that will infuse your ribs and other meats with a unique and fantastic flavor, our sugar-free, keto-friendly Tennessee dry rub is the perfect addition to your low-carb barbecue menu. This delightful seasoning blend incorporates smoked paprika, cumin, and cayenne pepper. Unlike many dry rubs that contain sugar, our recipe uses a brown sugar substitute, lending a delicious smoky sweet flavor to your dishes. With our dry rub, you can add the perfect spicy kick to your favorite meats, all without any unnecessary sugars or carbs.
Ingredients Needed for BBQ Dry Rub
Creating our flavorful BBQ dry rub is a breeze, with just a few simple pantry staples, including:
Brown Sugar Substitute
Smoked paprika
Black pepper
Ground cumin
Dried Oregano
Salt
Onion powder
Cayenne pepper
How to Make Sugar-Free Dry Rub
Making our sugar-free dry rub couldn't be easier. Simply follow these steps:
Add all the spices to a bowl or a mason jar.
Stir or shake everything together until well combined.
Discover the Versatility of Our BBQ Dry Rub
Our Tennessee dry rub can take your meats to new heights of flavor. While it pairs exceptionally well with pork and brisket, it's equally suitable for beef ribs, pork chops, pork shoulder, and fish. The savory and spicy flavors of our dry rub beautifully complement the natural flavors of the meat. For a delightful twist, try using our rub on chicken wings or incorporate it into other recipes like roasted vegetables, soups, stews, scrambled eggs, stir-fries, and even meatloaf. You can also blend the dry rub with oil and vinegar to create a delightful marinade for your meats.
Storing Your BBQ Dry Rub
To ensure that your homemade BBQ Dry Rub remains fresh and flavorsome for as long as possible, follow these storage instructions:
Store the dry rub in an airtight container, such as a small glass jar with a tight-fitting lid or a plastic container with a snap-on lid.
Keep it in a cool, dark, and dry place, such as a pantry or spice cabinet, to prevent loss of flavor due to exposure to light and heat.
Don't forget to label the container with the date of preparation as spice mixes can lose their potency over time. Ideally, use the seasoning within six months to a year.
Frequently Asked Questions
Is this rub spicy?
Our dry rub does have a bit of heat, thanks to the cayenne pepper, but it's not overwhelmingly spicy. The brown sugar substitute helps balance the heat. If you're sensitive to spiciness, you can reduce the amount of cayenne pepper in the recipe.
Should I apply the dry rub right before cooking or let it sit on the meat for a while?
For the best results, we recommend applying the dry rub at least 30 minutes before cooking, allowing the flavors to fully penetrate the meat. However, you can also let it sit on the meat for up to 24 hours for an even more delightful and flavorful taste.
Is this dry rub sugar-free and gluten-free?
Absolutely! Our Tennessee dry rub recipe is completely sugar-free and does not contain any gluten-containing ingredients. Nevertheless, we advise checking the labels of your ingredients to ensure they are free from gluten.
At Hook'd Up Bar and Grill, we take pride in delivering down-home Southern cooking that brings people together. If you want to explore more mouthwatering recipes, be sure to check out our Southern Keto cookbooks, featuring over 300 fabulous recipes crafted with easy-to-find ingredients.
To learn more about Hook'd Up Bar and Grill, visit us here.