Smoked salmon is an exquisite dish that can be enjoyed for lunch, dinner, or even at a party. If you're looking to create a complete and satisfying meal, it's important to pair your smoked salmon with the right sides. In this article, we've compiled a list of 23 delectable side dishes that will perfectly complement the rich flavors of smoked salmon.
Frequently Asked Questions (FAQ) About Smoked Salmon
Delicious Salmon Recipes
Before we dive into the mouthwatering side dishes, let's explore a few tantalizing salmon recipes that will leave your taste buds begging for more:
Air Fryer Frozen Salmon: This recipe allows you to cook perfectly seasoned salmon fillets straight from your freezer in just minutes. It's an ideal option for busy weeknights when you need a quick and flavorful dinner.
Healthy Salmon Sushi Bowl: Transform a traditional Philadelphia sushi roll into a nutritious and refreshing salmon sushi bowl. Enjoy it as a light lunch, a healthy side dish, or serve it to sushi-loving guests.
Easy Foolproof Salmon: Discover the ultimate foolproof salmon recipe that can be prepared in less than 30 minutes. With its perfectly moist and tender texture, this dish is sure to become a family favorite.
Can Dogs Eat Smoked Salmon?
While smoked salmon is a delightful treat for humans, it's not recommended for our furry friends. The high sodium content in smoked salmon may not be suitable for dogs. If you want to feed salmon to your dog, it's best to bake it in the oven until it reaches an internal temperature of 135 degrees F.
Is Cold Smoked Salmon Safe To Eat?
Rest assured, cold smoked salmon is safe to consume. The curing and smoking process ensures a longer shelf life, eliminating the need for additional heating before eating.
How Long Does Smoked Salmon Last?
When stored properly in an airtight container in the fridge, smoked salmon can stay fresh for 1-2 weeks.
Best Side Dishes for Smoked Salmon
Now, let's explore a variety of side dishes that pair perfectly with smoked salmon. These options will elevate your meal and satisfy everyone at the table:
Potatoes: Whether you prefer Hasselback potatoes, potato cakes, potato coins, fries, or roasted potatoes, any variation will make for a simple yet delightful side dish.
Fruit: Fresh fruit or a fruit salad is a refreshing and light accompaniment to smoked salmon.
Salad: Opt for a leafy green salad, a chopped salad, or a flavorful potato salad to add a refreshing element to your meal.
Vegetables: Carrots, green beans, Brussels sprouts, bell peppers, pickles, grilled corn, or corn on the cob all complement the rich flavors of smoked salmon. Whether roasted or served fresh, these vegetables will enhance your dining experience.
Pasta: Mac and cheese or pasta salad are both excellent options that add a touch of comfort to your smoked salmon dish.
Rice: Brown rice, white rice, or even cauliflower rice will bring out the rich flavors of your salmon.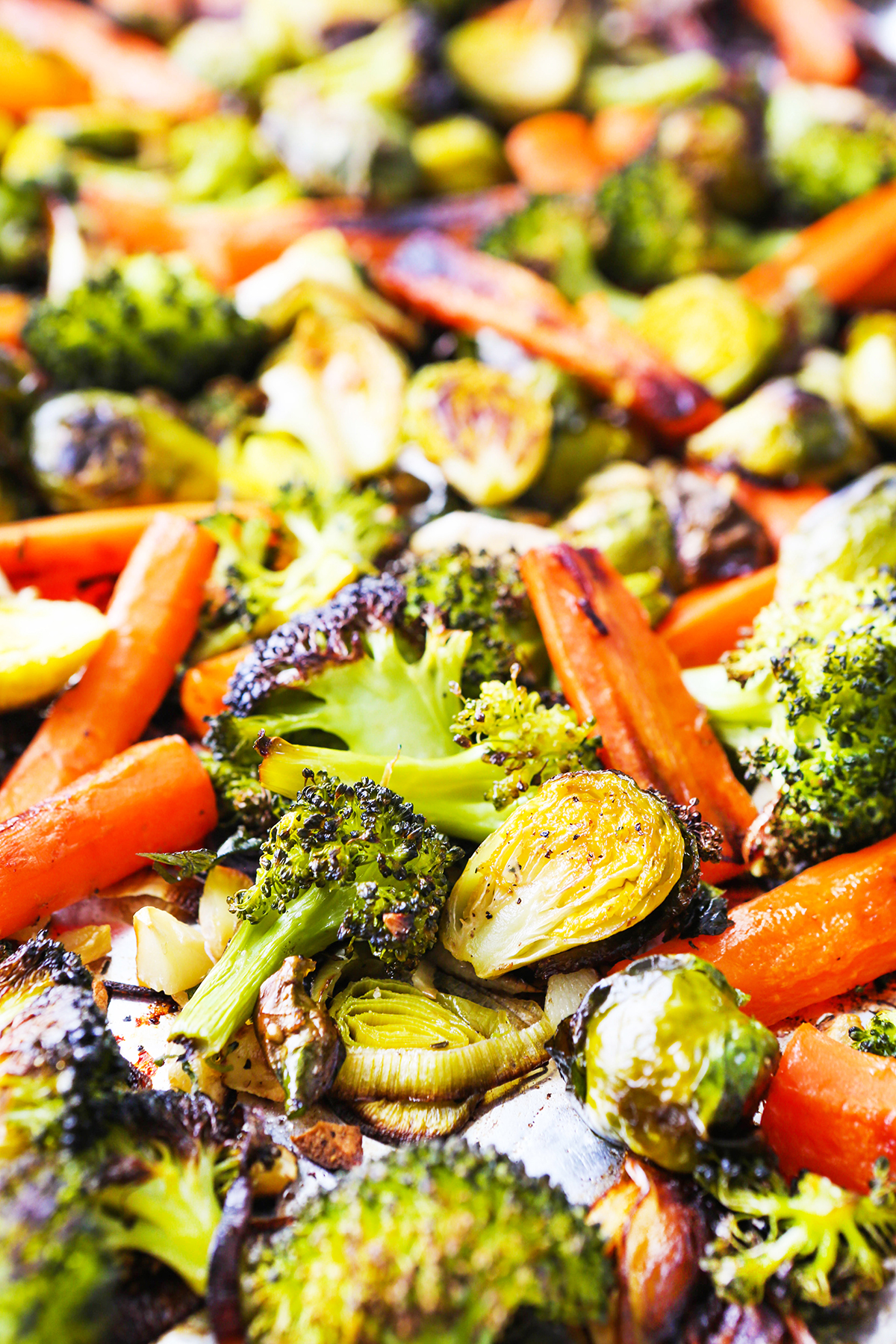 Try These Delicious Side Dish Recipes
In addition to the classic side dish options listed above, here are a few mouthwatering recipes that will take your smoked salmon meal to the next level:
Fresh Spicy Bean Salsa
This zesty and delicious spicy bean salsa is not only a great party food but also a versatile and wholesome addition to your weekday lunches or grilled chicken dishes.
Fruit Salad with a Twist
Add a delightful twist to your summer gatherings with this fruit salad recipe. It's a naturally sweet salad that combines your favorite fresh summer fruits for a burst of flavor.
Mediterranean Pasta Salad
Indulge in the flavors of the Mediterranean with this tasty pasta salad. Packed with fresh vegetables, crisp textures, and a light vinaigrette, it's the perfect side dish for summer barbecues and potlucks.
Grilled Cabbage Steaks
Take your grilled cabbage to the next level by turning them into flavorful cabbage steaks. Top them with shaved Parmesan cheese, BBQ sauce, or a simple pat of butter. These steaks are an ideal healthy side dish for any summer meal.
Caprese Pasta Salad
This Caprese Pasta Salad is a crowd-pleaser at any gathering. The combination of Mozzarella cheese, tomatoes, balsamic vinegar, and basil creates a harmonious blend of flavors that perfectly complements your smoked salmon.
Roasted Vegetables
Prepare the best-roasted vegetables using this simple recipe. Enjoy crispy and flavorful broccoli and carrots that will convert anyone into a vegetable lover. Feel free to swap out the vegetables with any varieties you have on hand, such as cauliflower, zucchini, mushrooms, or onions. Don't forget to toss them with fresh herbs and black pepper for an extra kick of flavor.
Taco Pasta Salad
Combine the best of both worlds with this tantalizing taco pasta salad recipe. Experience the deliciousness of pasta salad and taco salad in a single bite. It's a versatile dish that's perfect for parties and makes a great side dish as well.
Cauliflower Rice
For a healthy alternative to traditional rice, try this veggie-packed Whole30 cauliflower rice. In just 15 minutes, you'll have a flavorful side dish packed with mushrooms and herbs that perfectly complements any smoked salmon dish.
Broccoli Salad
This delightful broccoli salad is packed with crunchy and delicious ingredients, without being overly heavy on mayo. It's the perfect dish to bring to potlucks or gatherings, offering a refreshing and nutritious addition to your meal.
Oven Roasted Sweet Potatoes
Swap regular French fries for these delectable oven-roasted sweet potatoes. With their irresistible combination of flavor and healthiness, they make an excellent lunch, snack, or side dish.
Dill Pickle Pasta Salad
If you're a pickle lover, this creamy and crunchy Dill Pickle Pasta Salad is a must-try. It's a quick and easy recipe that's perfect for summer gatherings and potlucks. It's guaranteed to be a crowd-pleaser!
Vegetable Rice Salad
Bring color and flavor to your table with this vibrant vegetable rice salad. Packed with delicious flavors and a variety of textures, it's an excellent option for any occasion, whether it's summertime or not.
Oven Roasted Green Beans
For an effortless and delightful side dish, try these oven-roasted green beans. With just four simple ingredients, you can enjoy this flavorful addition to any meal or dinner party. It's perfect for holidays or weeknight meals.
Ramen Noodle Salad
Prepare this crunchy and sweet Asian Ramen Salad in just 10 minutes. With its homemade dressing, crispy Ramen noodles, almonds, and green onions, it's an irresistible dish that will be the highlight of any potluck.
Easy Cheese Straws
These savory cheese straws have a delightful cookie-like texture. They're the perfect accompaniment to balance out the sweetness of other treats you may have during the holidays. They also pair wonderfully with cocktails.
Crockpot Mac and Cheese
This cheesy Crockpot Mac and Cheese is the ultimate comfort food. With its quick and flavorful cheese sauce, combined with elbow macaroni and generous helpings of cheddar cheese, it's a crowd-pleaser that's perfect for busy days.
Quick Cherry Quinoa Salad
Enjoy a simple and quick summer salad with this Cherry Quinoa Salad. It offers a delightful crunch, diverse textures, and a burst of flavor that will leave you wanting more.
Easy Cheesy Rice
This versatile Cheesy Rice recipe offers four options to incorporate veggies. It has been a staple in many households, thanks to its simplicity and the ease with which it pairs with different meals.
Green Bean Salad with Toasted Almonds and Feta
Try cooking green beans in a new way to achieve tender yet perfectly cooked results. Toss them in a lemony sauce with toasted almonds, creamy feta, and fresh basil for a refreshing twist on a classic side dish.
Saffron Butter Crispy Rice
Impress your family with this delicious Saffron Butter Crispy Rice that perfectly complements your dinner. It's incredibly easy to make and will add a delightful touch to your family meals.
Sauteed Zucchini and Mushrooms
This quick and easy sauteed zucchini and mushrooms recipe is a versatile side dish that pairs well with just about anything. Made with only six ingredients, it comes together in less than 20 minutes, making it a perfect addition to any meal.
Basmati Rice in the Instant Pot
Enjoy fluffy and perfectly cooked basmati rice with the help of your Instant Pot. This simple recipe guarantees excellent results every time, making it a go-to option for meal preps, weeknight dinners, and family gatherings.
Sun Dried Tomato Pasta Salad
Indulge in the flavors of sun-dried tomatoes, artichoke hearts, olives, and fresh mozzarella with this delightful pasta salad. It's a unique and flavorful dish that's guaranteed to be devoured quickly.
Remember, smoked salmon is the star of the show, but these side dishes will elevate your meal and make it a memorable experience. So grab your favorite recipe and get ready to enjoy the perfect combination of flavors and textures with smoked salmon as the centerpiece.
For an unforgettable dining experience, discover more delicious recipes and explore the world of flavors at Hook'd Up Bar and Grill. Happy cooking and enjoy your smoked salmon feast!