Discover the Perfect Seasoning Blend for Pork Chops
Make the most delicious pork chops with this easy-to-make and incredibly flavorful pork chop seasoning mix! In just under 5 minutes, you can create a blend that enhances the taste of grilled, oven-baked, sous vide, or pan-fried pork chops.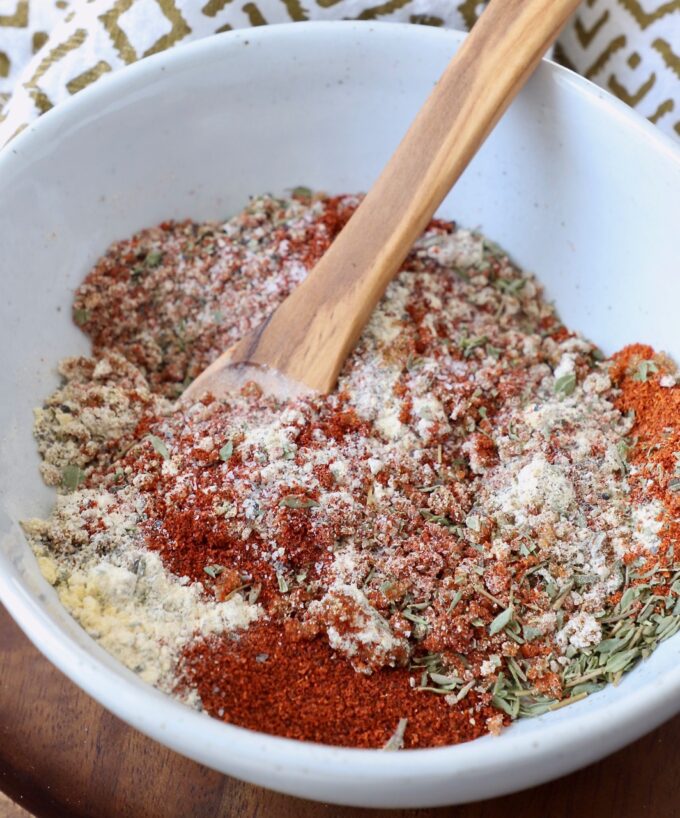 Pork chops often get a bad rap for being dry and lacking flavor. However, with this homemade seasoning blend and my secrets to success, your loved ones will be asking for pork chops every week!
Generously Coat Your Pork Chops for Maximum Flavor
While I personally enjoy grilling and smoking pork chops using this seasoning mix, you can also achieve incredible results with pan-fried or oven-baked pork chops. The key is to liberally season the pork chops, ensuring that every bite is coated with a delicious crust.
Homemade Spice Blends for Exceptional Flavor
One of my secrets to creating exceptionally flavorful dishes is making my own seasoning blends at home. By crafting your own blends, you have full control over the ingredients, using simple herbs and spices without any unwanted additives or mysterious flavorings.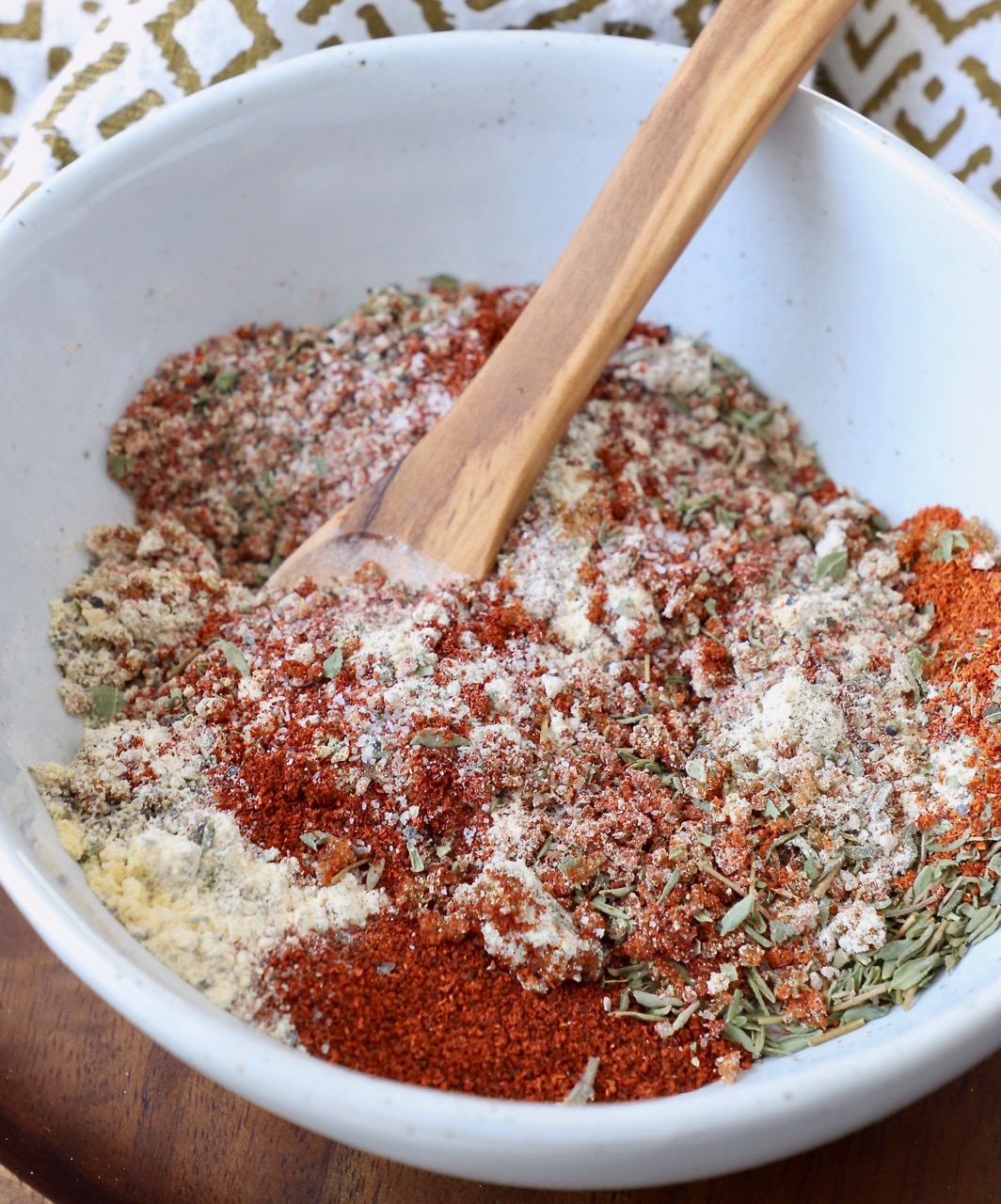 Keep this pork chop seasoning blend in your pantry for up to 6 months. Alongside my famous Steak Seasoning and Chicken Seasoning, you'll be able to elevate the flavor of any meat dish, regardless of the protein.
Ingredients: Simple Staples to Elevate Your Pork Chops
To create this recipe, you'll need pantry staples that are likely already in your kitchen. For the specific ingredient amounts, please refer to the recipe card at the end of this article. Here's what you'll need:
Smoked paprika: This spice imparts a delightful smoky flavor to the seasoning blend and adds a beautiful color to the pork chops. If you don't have smoked paprika, you can use sweet or regular paprika as a substitute, although you will miss out on the smoky profile.
Sea salt (or kosher salt): Sea salt and kosher salt can be used interchangeably in this recipe. I prefer these options over table salt due to their coarse texture and superior flavor.
Black pepper
Garlic powder
Onion powder (or granulated onion): While both granulated onion and onion powder work well, I recommend using granulated onion as it is less likely to clump over time.
Dried thyme
Dried oregano
Cayenne pepper: This ingredient adds a subtle kick of spice to the pork chop seasoning. If you prefer a milder flavor, feel free to omit it.
Dried mustard
Brown sugar: This optional ingredient can be left out for a sugar-free seasoning blend. Personally, I keep two jars of this mix—one with brown sugar and one without—to cater to different recipes.
Instructions: Quick and Easy Seasoning Blend
Follow these simple steps to create a flavorful pork chop seasoning:
Combine all the ingredients in a small bowl.
Store the seasoning blend in an airtight container in your pantry for up to 6 months.
In just 5 minutes or less, you'll have a versatile pork chop seasoning at your disposal, ready to enhance the flavor of all your favorite pork recipes!
Remember, this seasoning mix isn't limited to pork chops alone. It can also be used to season pork loin, pork tenderloin, and even pork ribs.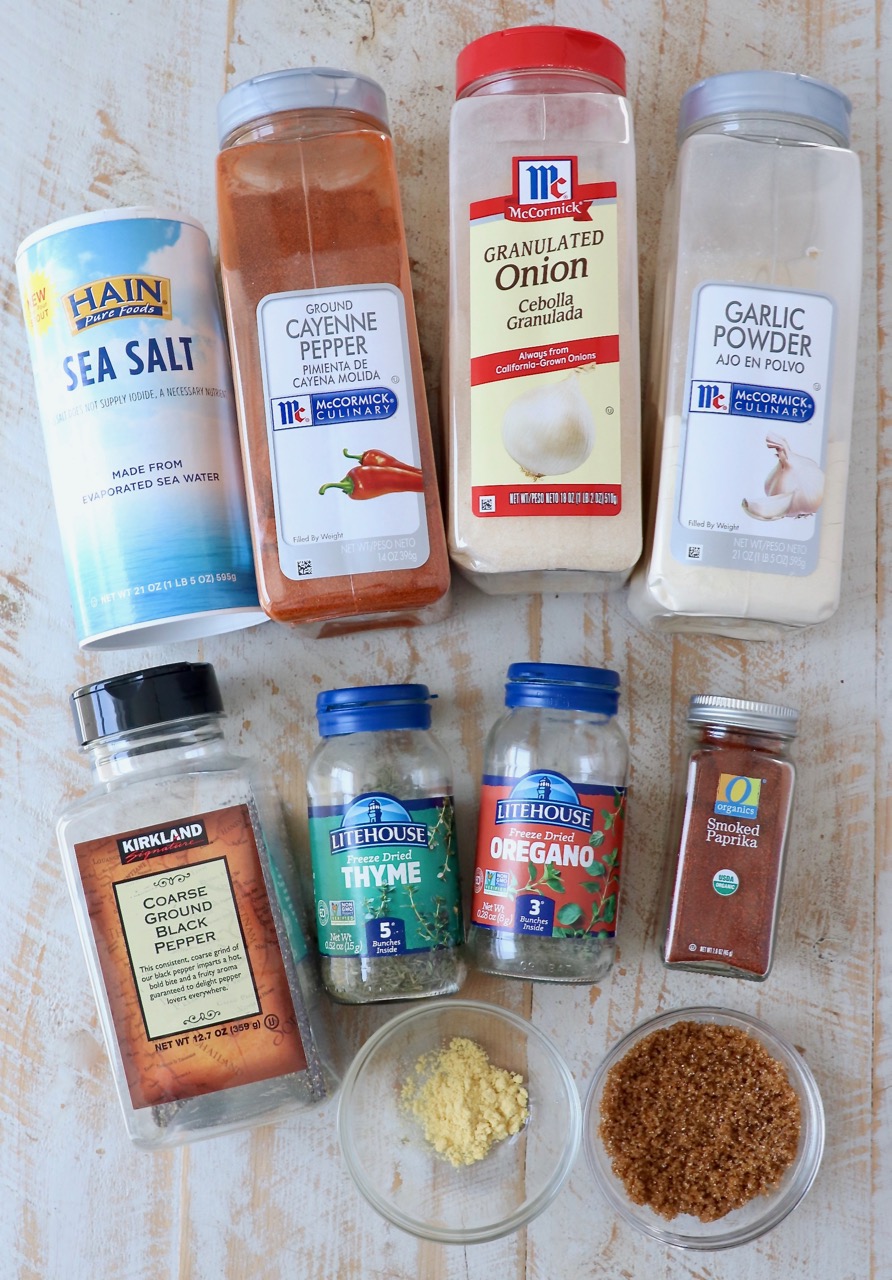 Tips and Tricks for the Best Results
Here are some handy tips to ensure your seasoning blend is perfect every time:
This recipe yields either 6 tablespoons of pork chop seasoning without brown sugar or 8 tablespoons with it. If you want to make a larger batch, simply adjust the serving size in the recipe card.
For optimal flavor, I recommend using 1 tablespoon of seasoning per pound of pork chops.
While the seasoning blend will remain good for up to 6 months when stored in an airtight container, please note that spices tend to lose their flavor over time.
I suggest using an 8-ounce mason jar to store the seasoning mix. If you're doubling the recipe, use a pint-size or 16-ounce jar. Remember to label the jar with the date and aim to use the seasoning within 6 months. Trust me, it won't last long!
If you prefer a spicier pork seasoning, feel free to add an extra 1-2 teaspoons of cayenne pepper.
Fantastic Ways to Use Your Pork Chop Seasoning
The possibilities are endless when it comes to utilizing this pork chop seasoning blend. You can use it to season boneless or bone-in pork chops for the oven or grill. It also works wonders for smoked or sous vide pork chops. Alternatively, you can quickly pan fry pork chops for a delicious and easy meal.
In addition to pork chops, you can explore these ideas:
Smoked Pork Chops (pictured above): Pat the pork chops dry with paper towels and generously season them with the spice mix. Smoke them at 225°F for about 90 minutes or until the internal temperature reaches 140°F. Let the pork chops rest for 10 minutes before serving.
Grilled Pork Chops: Coat bone-in or boneless pork chops in the seasoning blend. Grill them over medium-high heat for approximately 5 minutes per side, per inch of thickness. Once the internal temperature reaches 140°F on an instant-read meat thermometer, remove the pork chops from the grill. The internal temperature will continue to rise by at least 5 degrees during resting.
Oven-Roasted Pork Chops: Season the pork chops with the spice mix and place them in an oven-safe dish or on a parchment-lined baking sheet. Bake them in a preheated 425°F oven for 15-20 minutes (or longer for thicker cuts). Before removing them from the oven, verify that the pork chops reach an internal temperature of 140-145°F using an instant-read thermometer.
Sous Vide Pork Chops: Set your sous vide water bath to 145°F. Season the pork chops and seal them individually in vacuum-sealed or zipper-lock bags. Cook them in the water bath for at least 1 hour, or up to 4 hours. Afterwards, sear the pork chops in a hot skillet for 30-60 seconds on each side. Let them rest for 5 minutes before serving.
Pan-Fried Pork Chops: Heat a large cast-iron or heavy skillet over medium-high heat. Coat the pork chops with the seasoning mix. Add butter to the skillet and sear the pork chops for 5-10 minutes per side, depending on thickness. Note: Pork chops thicker than 1 inch are best prepared on the grill, smoker, or in a sous vide. Pan frying is ideal for thinner cuts.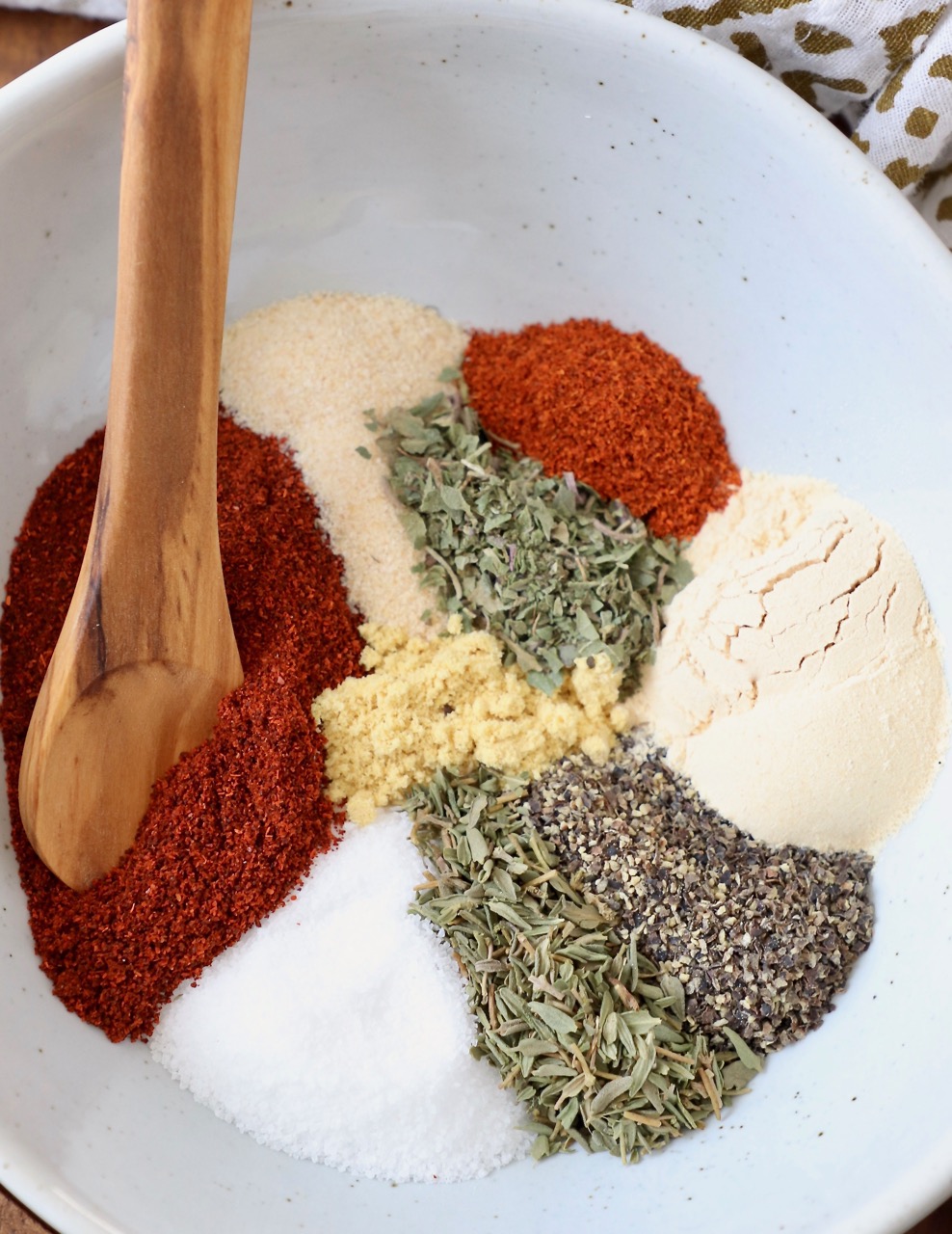 Elevate Your Seasoning Game
If you enjoy this pork chop seasoning blend, be sure to explore my collection of homemade seasoning mixes. Stock your pantry with these blends to take your cooking to the next level:
Fajita Seasoning
Taco Seasoning
Cajun Seasoning
Ranch Seasoning
French Onion Dip Mix
Italian Seasoning
Chili Seasoning
BBQ Seasoning
Remember, for the best flavor in every meal, it's worth investing in homemade seasoning blends!