If you're looking for a quick and easy meal that is both juicy and flavorful, these oven baked boneless pork chops are a must-try! With just a few simple steps, you can achieve perfectly cooked pork chops that will leave your taste buds satisfied.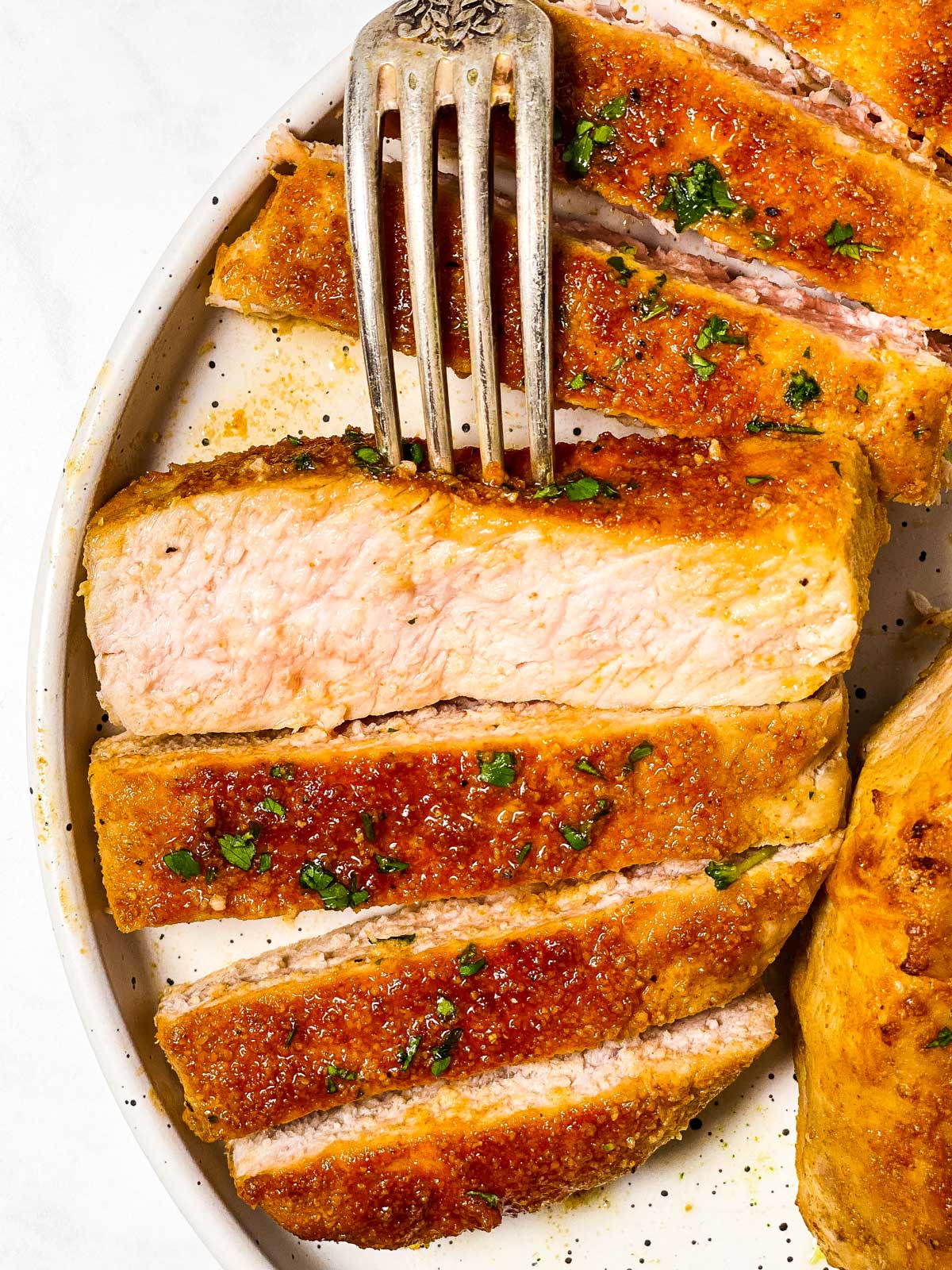 The Perfect Spice Rub
The secret to these delicious pork chops lies in the spice rub. The combination of brown sugar, mustard, olive oil, garlic powder, onion powder, ground paprika, salt, and pepper creates a flavorful coating that enhances the natural taste of the meat. This spice rub not only adds a burst of flavor but also helps to keep the pork chops juicy during the cooking process.
Thick-Cut Chops for Maximum Juiciness
When it comes to choosing your pork chops, it's important to opt for ones that are at least 1 inch thick. Thicker cuts help retain the juices, resulting in tender and succulent meat. If you can't find thick-cut chops at the store, consider buying a pork loin and cutting it into chops yourself. This way, you'll have full control over the thickness and ensure a juicy and satisfying meal.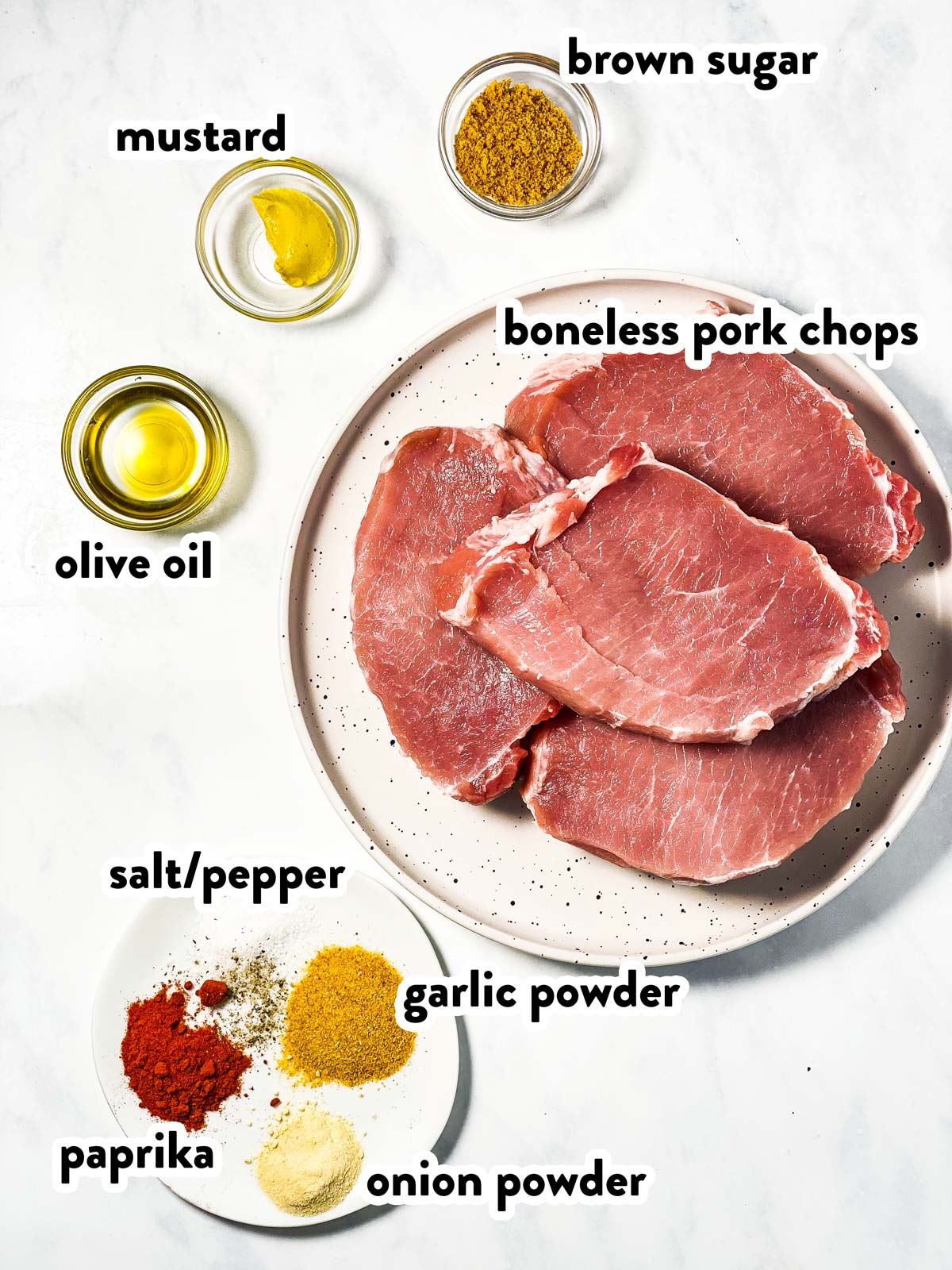 Tips for Success
To achieve the perfect oven-baked pork chops, follow these tips:
Lightly pound the chops between two pieces of plastic wrap to tenderize the meat.
Coat the chops with olive oil and mustard to create a flavorful base.
Sprinkle the spice rub evenly on all sides of the chops for maximum flavor.
Bake the chops at 400°F for the recommended time based on their thickness.
Let the chops rest for 5 minutes before serving to allow the flavors to settle and the meat to become even more tender.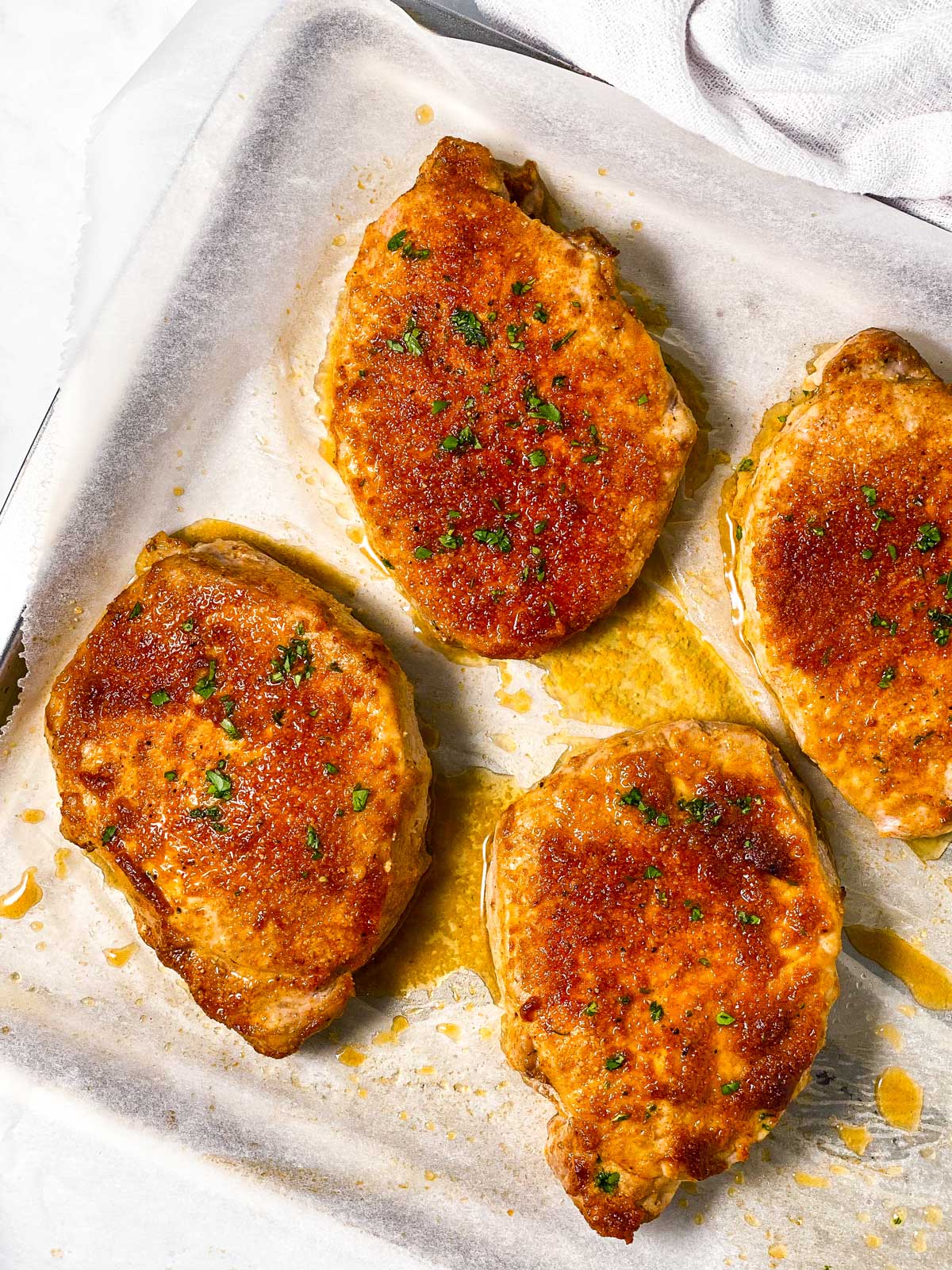 Serving Suggestions
These juicy and flavorful pork chops are incredibly versatile and pair well with a variety of side dishes. Here are some serving ideas to inspire your next meal:
Mashed potatoes or Instant pot mashed potatoes
Sautéed green beans or air fried green beans
Roasted broccoli or air fryer broccoli
Roasted asparagus or air fryer asparagus
Potato wedges or air fryer baked potatoes
They are also delicious with rice and a side of steamed vegetables for a quick and easy dinner. Or, if you're feeling adventurous, serve them with a hunk of crusty bread, mustard, and coleslaw for a mouthwatering twist.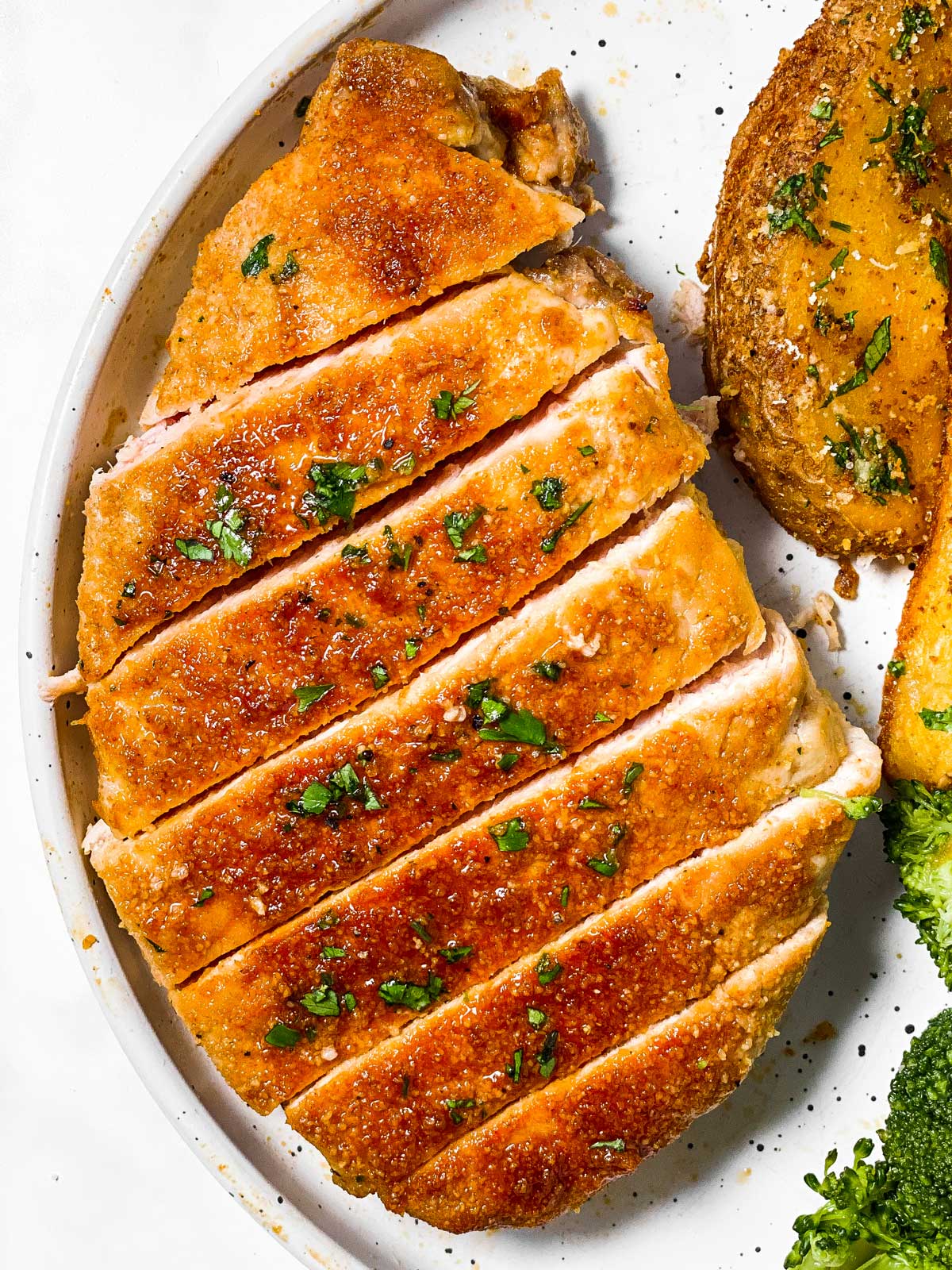 Discover More Pork Recipes
If you enjoyed this recipe, why not explore more pork dishes? From flavorful roasts to succulent tenderloins, there's a wide range of delicious options to discover. Don't forget to leave a review in the comment section and add a star rating to let us know how you liked this recipe. Follow us on Pinterest, Facebook, or Instagram for more culinary inspiration.