If you have some thinly sliced pork lying around, then you're in luck! Get ready to whip up this super quick and easy sliced pork stir fry recipe. It's perfect for a bento lunch or a quick protein-packed dinner. With just a handful of ingredients, you can make a flavorful meal in minutes.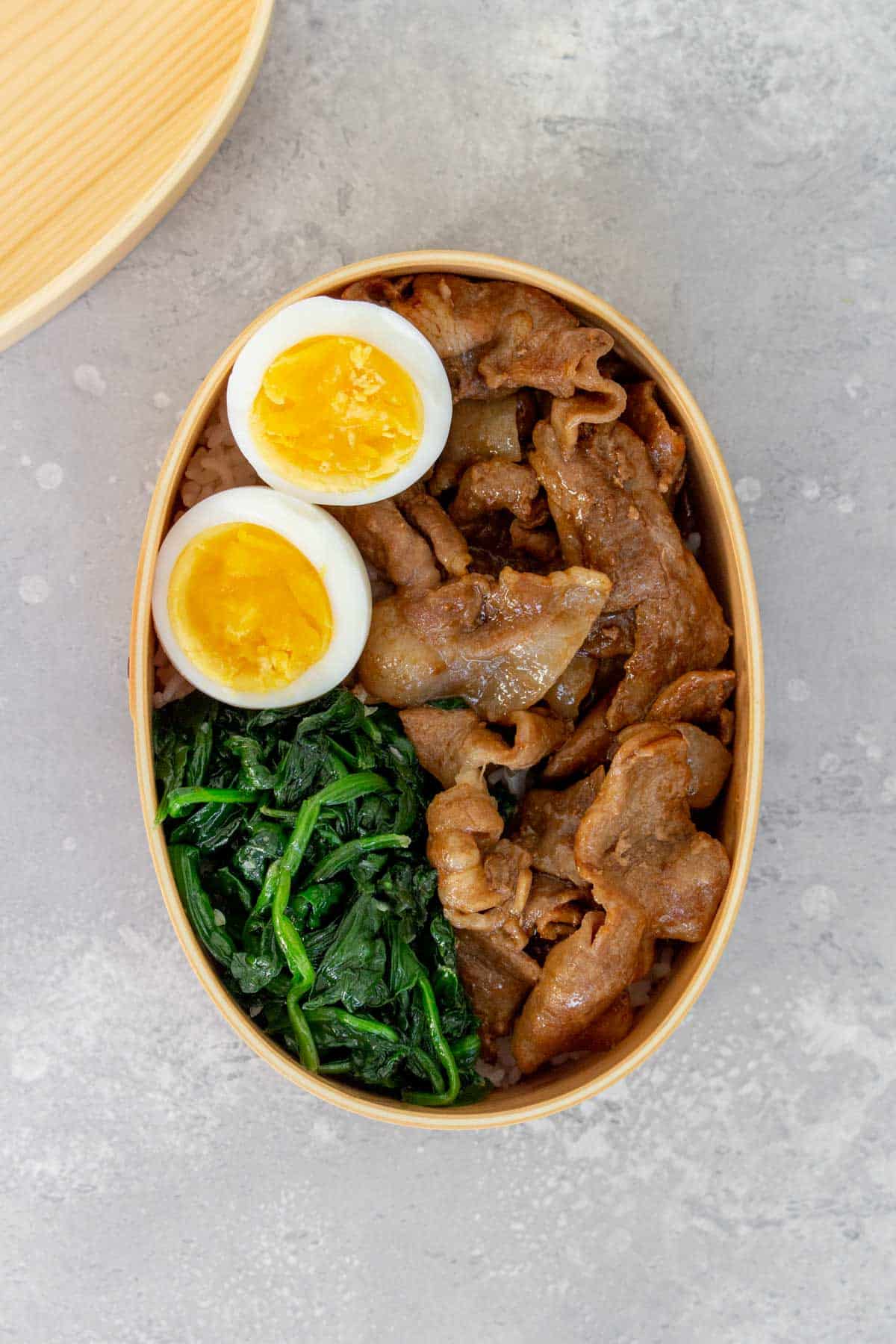 Why You'll Love This Recipe
Simple and Quick: This pork stir fry only requires four ingredients, and it takes just a couple of minutes to make. The thin pork slices cook in no time, making it faster than your rice cooker!
Flavorful: Don't let the short ingredient list fool you. This recipe packs a punch of flavor that will leave you wanting more.
Ingredients You'll Need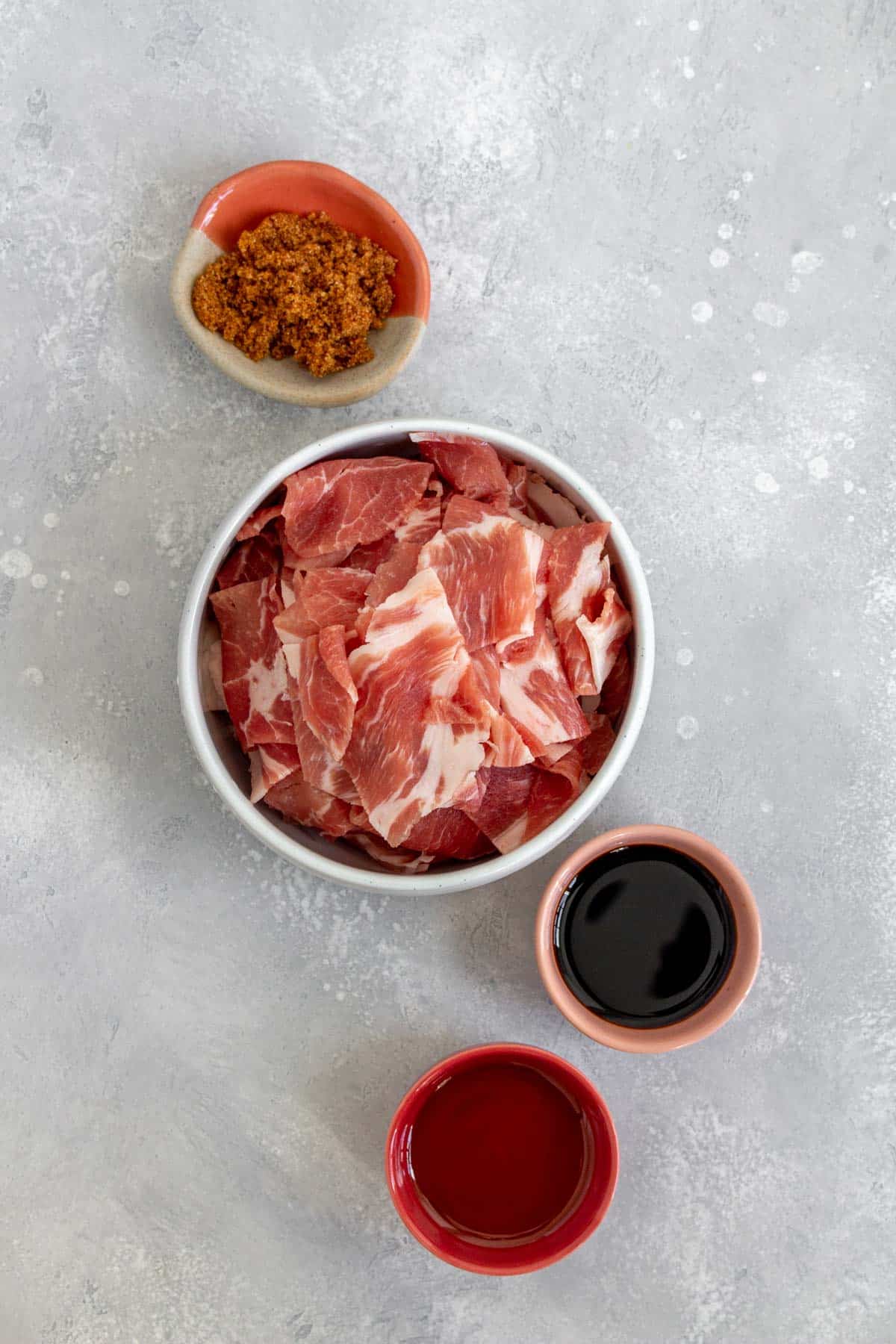 Thinly Sliced Pork: Use thinly sliced pork shoulder or shabu shabu meat with some fat on it.
Soy Sauce: Opt for light or low sodium soy sauce.
Sesame Oil: Choose pure sesame oil or toasted sesame oil for a toasty flavor.
Brown Sugar: Adds sweetness and caramelization to the pork.
How to Make This Simple Pork Stir Fry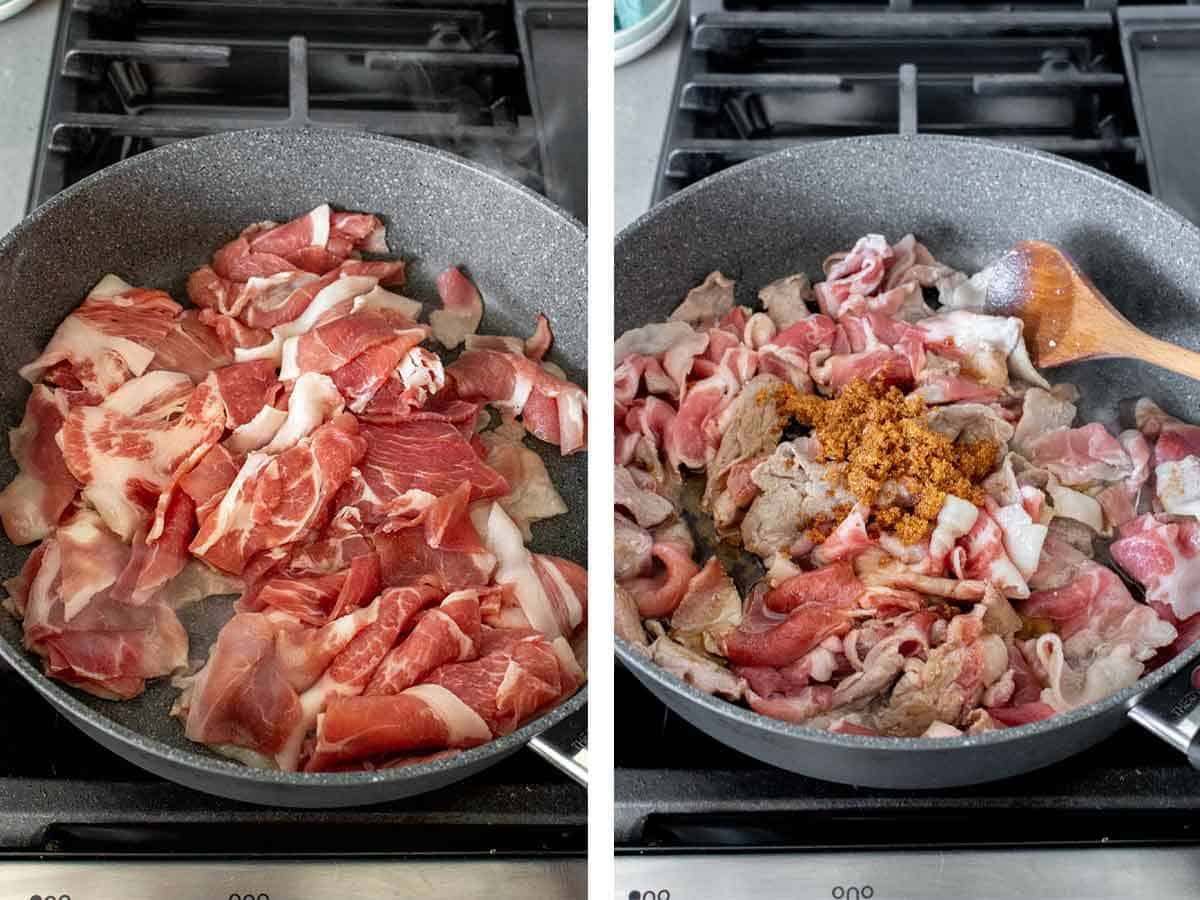 In a large non-stick skillet over medium heat, add the sliced pork and sauté until it is half browned.
Add soy sauce, sesame oil, and brown sugar to the pork. Continue cooking until the pork is coated with the sauce and cooked through. Serve immediately with your choice of sides.
Recipe Tips and Notes
You can add oil to the pan if desired, but the fat from the pork should be enough for cooking.
Use a large skillet to prevent the pork from overlapping too much, ensuring a great texture.
Feel free to get creative by adding vegetables such as garlic, snow peas, and bell peppers to the stir fry.
For a satisfying meal, pair this stir-fried sliced pork with jasmine rice, a slightly jammy egg, and seasoned spinach.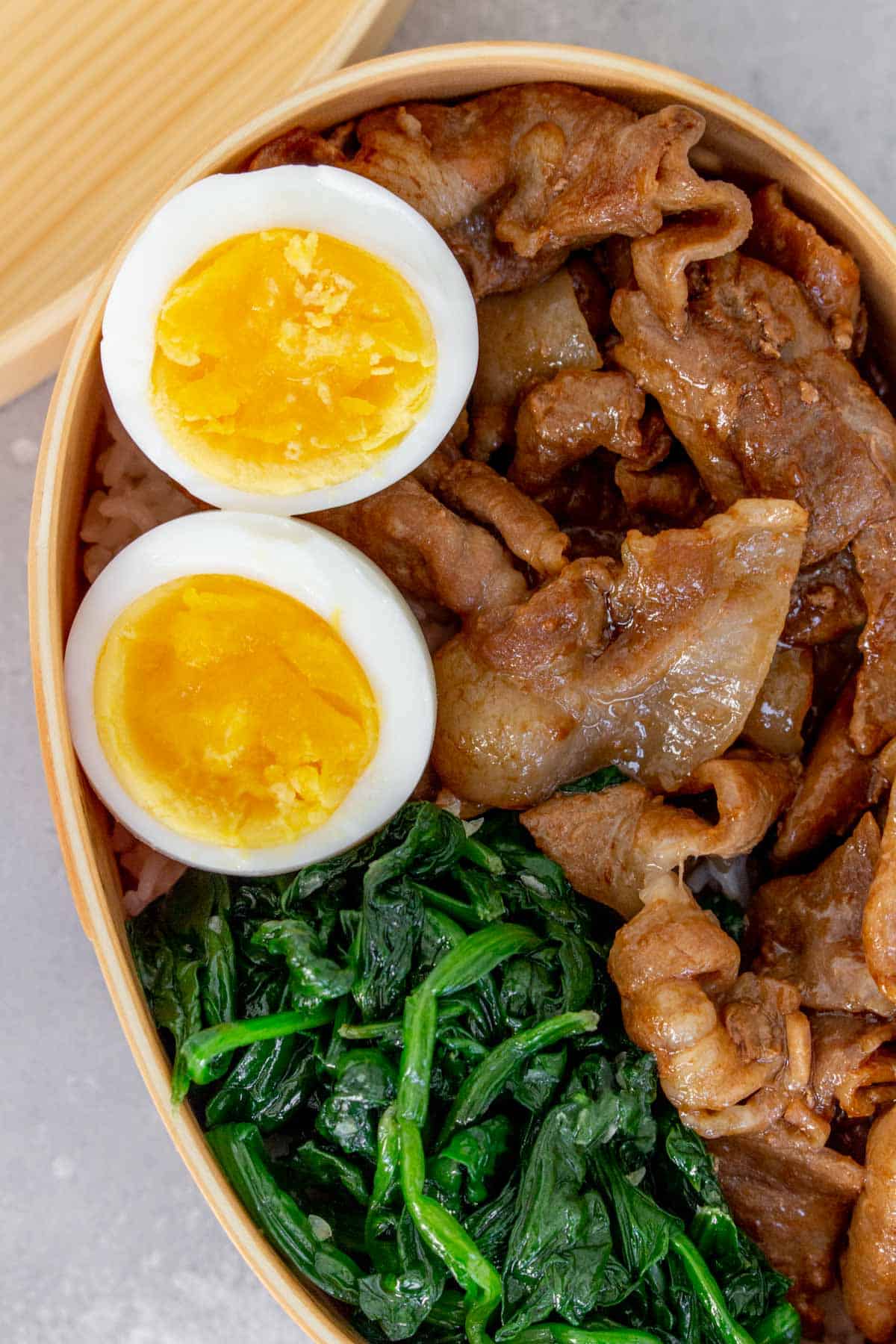 Make Ahead Tips
Meal Prep: Once cooled, store the cooked pork in an airtight container for up to 4 days in the fridge.
Reheat: To reheat, use a stovetop skillet, air fryer, or microwave. The air fryer will add crispiness and enhance the flavor.
More Recipes To Try
Japanese Egg Sandwich
Soy Sauce Eggs
Japanese Fried Rice
Japanese Corn Rice
Hibachi Chicken
Hibachi Shrimp
Kitsune Udon
For more mouthwatering recipes, visit Hook'd Up Bar and Grill. Enjoy cooking and savoring this delicious sliced pork stir fry!