Slow cooker ranch pork chops are a delicious and hassle-free dinner option that will leave your taste buds wanting more. Forget the complicated recipes and long hours in the kitchen – this two-ingredient wonder is all you need for a flavorful and satisfying meal. If you're a fan of tender and juicy pork chops, then this recipe is a must-try.
The Easiest Slow Cooker Pork Chops
In the past, we've experimented with different flavors and cooking methods to create the perfect pork chop recipe. One of our favorites was a sweet and savory combination of pork chops and apples. But this time, we're keeping it simple with a dry ranch dressing mix that adds incredible flavor and even makes a delicious gravy. With just two ingredients, you can have a mouthwatering dinner in no time.
Slow Cooking Made Easy
Let's talk a little bit about slow cooking, shall we? It's a game-changer when it comes to convenience and taste. Whether you're a seasoned pro or just starting out, slow cookers are a fantastic addition to any kitchen. They come in different sizes and styles, depending on your needs. If you're planning to bring your dish to a potluck, a programmable slow cooker with a locking lid is a great choice. If you're looking to serve appetizers, a side-by-side slow cooker will do the trick. And don't worry about cleaning up – just spray some olive oil inside for easier cleanup.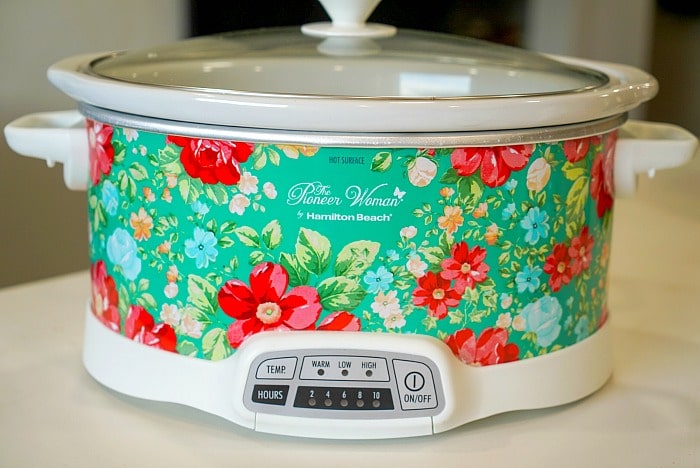 Spice Up Your Pork Chops
When you have a bit more time on your hands, you can try our pork chop dry rub recipe. It involves a blend of seasonings that take your pork chops to the next level. However, if you're looking for a quick and tasty option, the ranch pork chops are perfect. With so many variations and options, you can enjoy a different pork chop dish every night of the week. Bone-in pork chops are the most affordable, while boneless ones are smaller and slightly pricier. The choice is yours!
The Perfect Recipe for Ranch Pork Chops
To make these mouthwatering slow cooker ranch pork chops, you'll need just a few simple ingredients:
Bone-in pork chops (fresh or defrosted)
1 ounce of dry Hidden Valley Ranch dressing mix
Salt and pepper for seasoning
A bit of paprika for added flavor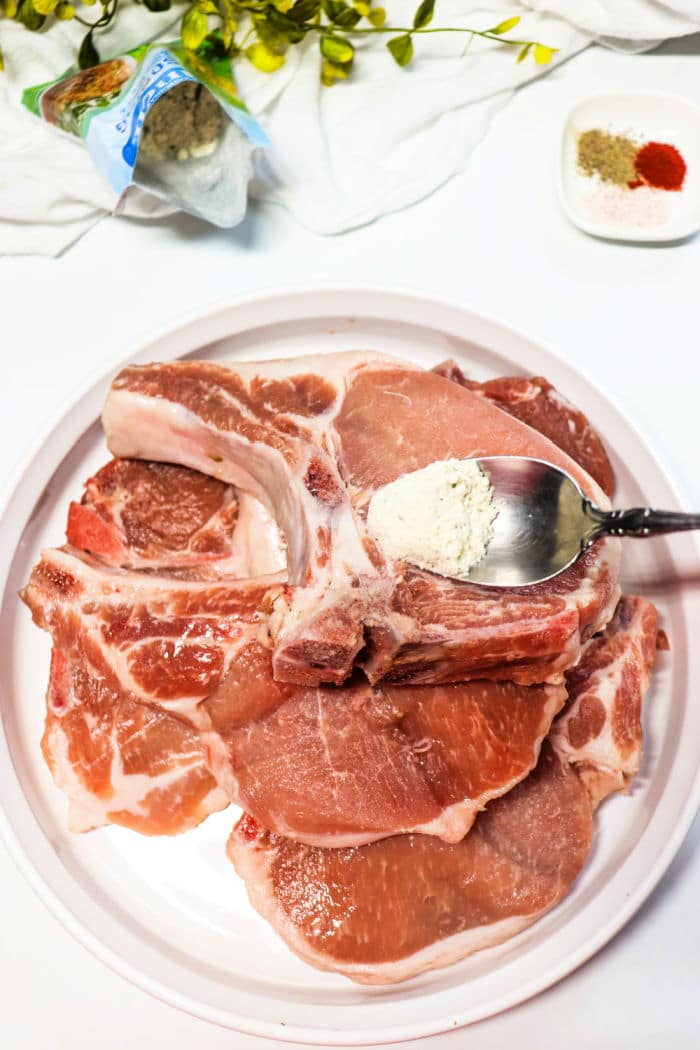 If you have more than one slow cooker, you can even make a batch of mashed potatoes to serve alongside the pork chops. To thicken the drippings and make a delicious gravy, pour them into a saucepan and whisk in a few tablespoons of cornstarch. Once it's bubbling, pour it back into the slow cooker and stir until it thickens. Adjust the seasoning to your liking and get ready to savor the flavors.
Cooking the Perfect Pork Chops
For bone-in pork chops, sprinkle the dry ranch seasoning mixture on all sides of the defrosted or fresh chops. Place the chops in the slow cooker, overlapping them as little as possible. Sprinkle the remaining seasonings on top, close the lid tightly, and set your timing. Cook on low for 7-8 hours or until the thickest portion reaches a minimum internal temperature of 145 degrees F. Remember, the temperature will rise even more as the chops rest.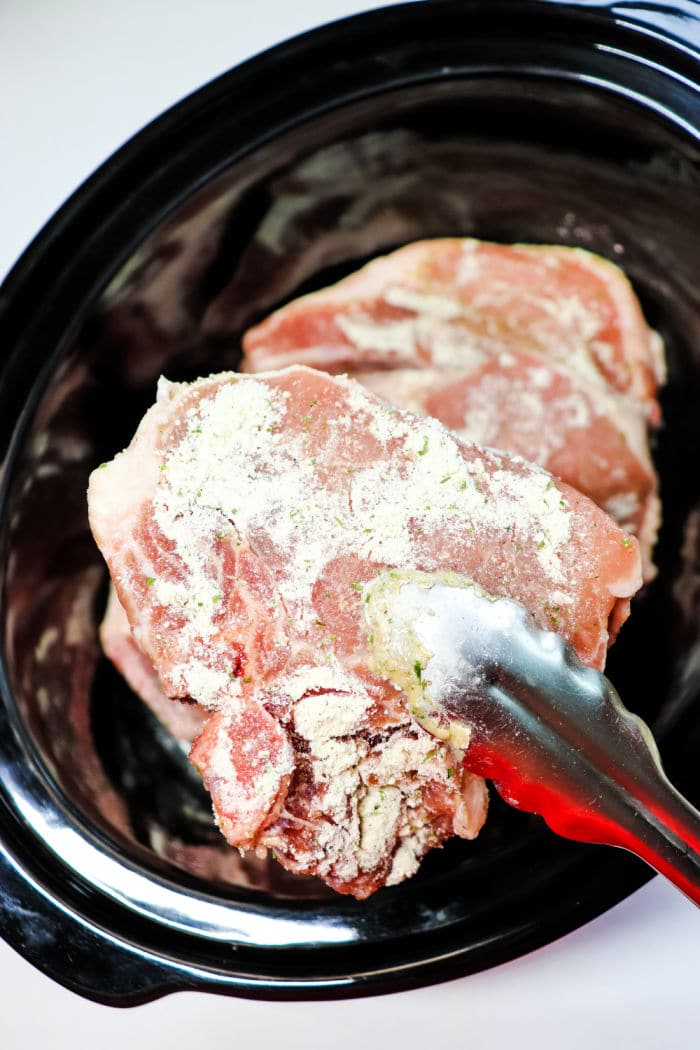 Bone-In Pork Chops: A Flavorful Delight
When cooking bone-in pork chops, skip the plastic liners and simply spray the inside of your slow cooker with olive oil spray for easy cleanup. Bone-in pork chops are best, but regular-sized chops will work too. The key is to make sure they're not more than about 1 inch thick. Thicker chops will take longer to cook, and you don't want to be waiting around when you're craving this family favorite dish.
Serve your ranch pork chops with delicious sides like green beans, a fresh salad, or even Instant Pot potatoes and carrots. The possibilities are endless!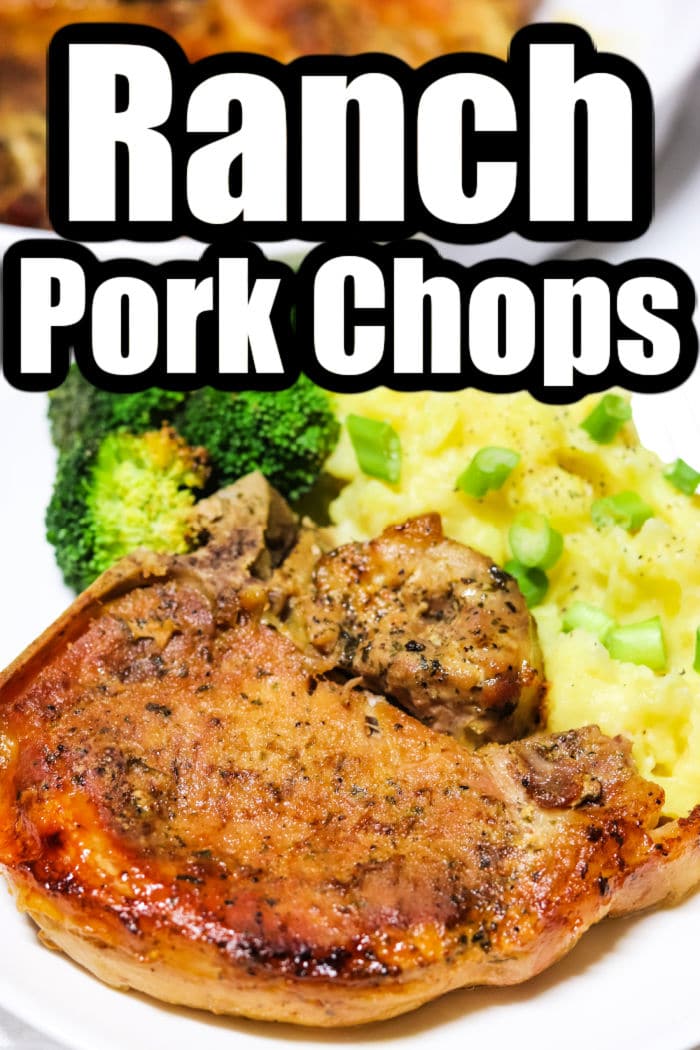 Let's Get Creative with Leftover Pork Chops
We hate wasting food, so let's talk about how to save and enjoy your slow cooker ranch pork chops for days to come. Once you've cooled the leftovers completely, seal them in a freezer bag or container with a lid. Be sure to include the sauce – it will keep the pork chops moist as they sit in the fridge for a day or two. You can warm them up in the microwave or on the stovetop, with the lid on, within three days. If you don't think you'll eat them within that time, freeze them instead. They'll stay fresh for up to three months. Thaw them in the fridge overnight when you're ready to enjoy them again.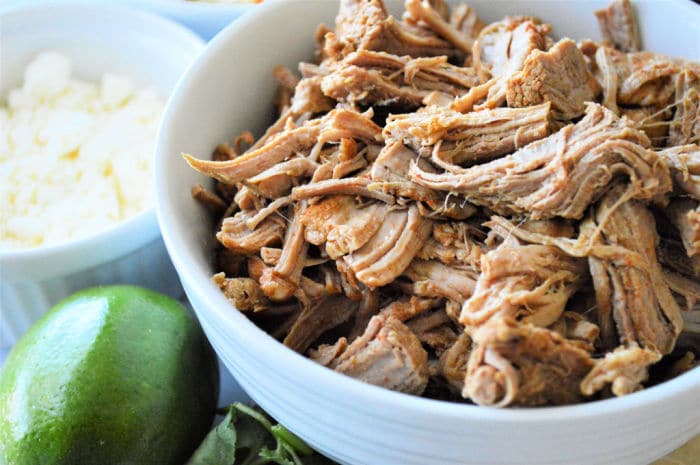 And if you're reheating pulled pork shoulder, add some sauce to keep it moist and flavorful. There are so many ways to enjoy these tender and delicious pork chops – you can even use them to make sandwiches or sliders with a bit of homemade apple butter on top.
Slow cooker ranch pork chops are a winner every time. They're easy to make, bursting with flavor, and perfect for any occasion. So, grab your slow cooker and get ready to savor every bite of these incredible pork chops. Enjoy!