Skip the BBQ Pit and Save Time with Instant Pot BBQ Pork Steaks
Looking for an easy and convenient way to enjoy delicious BBQ pork steaks without the hassle of firing up the grill? Look no further! With Instant Pot BBQ Pork Steaks, you can have tender and flavorful pork steaks in no time. Say goodbye to lengthy cooking and cleaning sessions, as this recipe is designed to simplify the cooking process. Plus, we've got some mouthwatering sides to complete your meal, like Quick & Easy Potato Salad and garlic bread.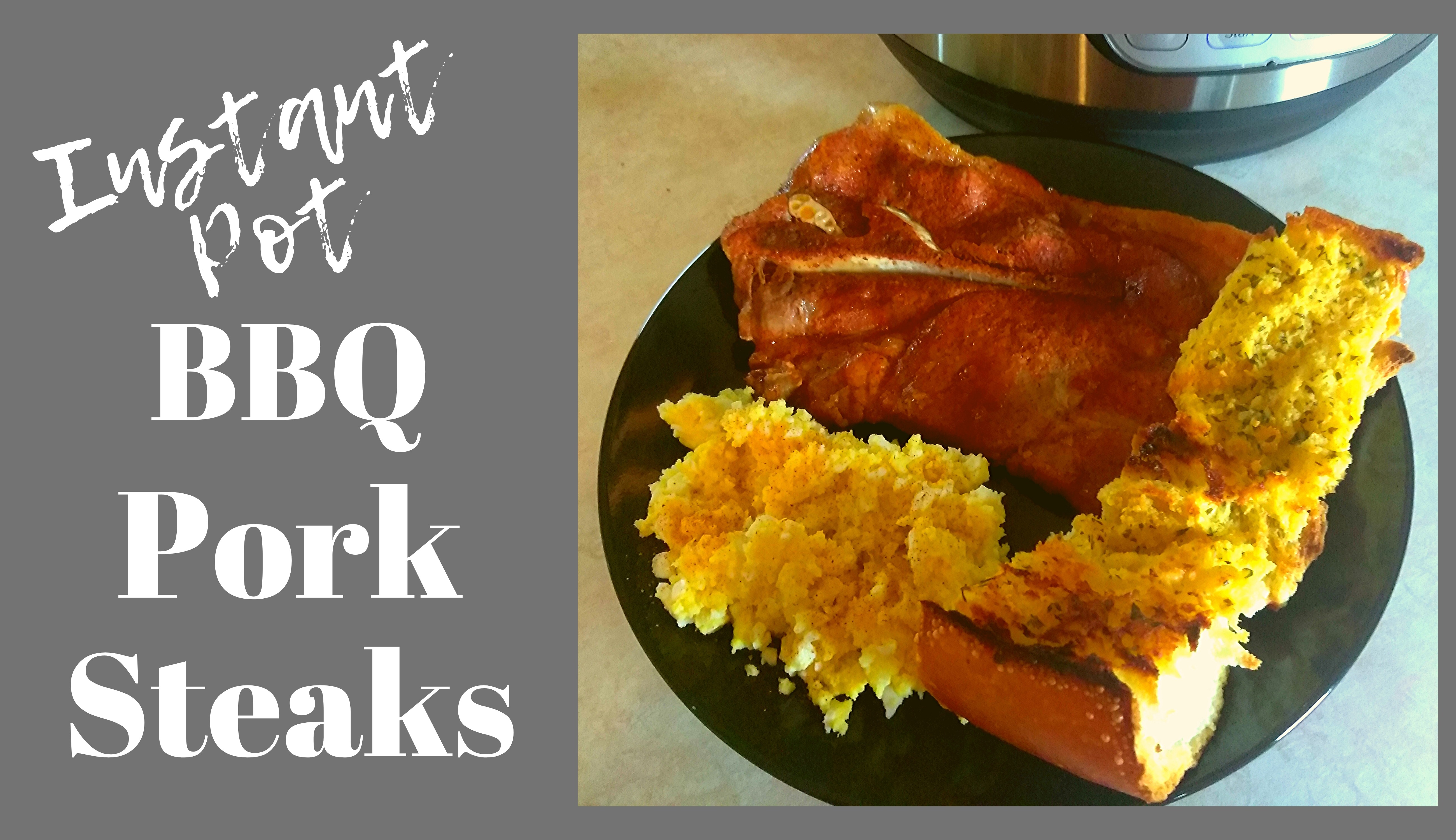 Preparation Made Simple
To make this recipe, you only need a few ingredients. If you're short on time, you can purchase pork steaks pre-marinated in seasoning from the store. This way, you can skip the marinating step and save even more time.
How to Make Instant Pot BBQ Pork Steaks
Ingredients
3 lbs Pork Steak
Seasoning of Choice (we recommend using pre-marinated pork steaks from the store and adding a touch of Tony Chachere's for extra flavor)
1 Cup of Chicken Stock
½ Cup BBQ Sauce
Instructions
#1. Start by placing the trivet inside your Instant Pot.
#2. Pour 1 cup of chicken stock into the pot.
#3. Add your desired seasoning to the pork steaks and layer them on top of the trivet.
#4. Drizzle ½ cup of BBQ sauce over the pork steaks, ensuring that the sauce stays on top and doesn't mix with the chicken stock under the trivet.
#5. Close the lid and set the steam release valve to the "sealing" position.
#6. Press the "Pressure Cook" button, then select "High Pressure" using the "Pressure Level" button.
#7. Set the timer for 15 minutes. Once the pressure builds up, the countdown will begin.
#8. After the timer completes, allow the Instant Pot to do a natural release of steam, which will take approximately 20 minutes. Once all the steam has been released naturally, you can safely open the Instant Pot and serve.
#9. Enjoy your juicy and flavorful BBQ pork steaks as they are, or mix some additional BBQ sauce with the juices at the bottom of the pot for an extra burst of flavor. We personally enjoy the natural flavors of the pork steaks without any additional sauce.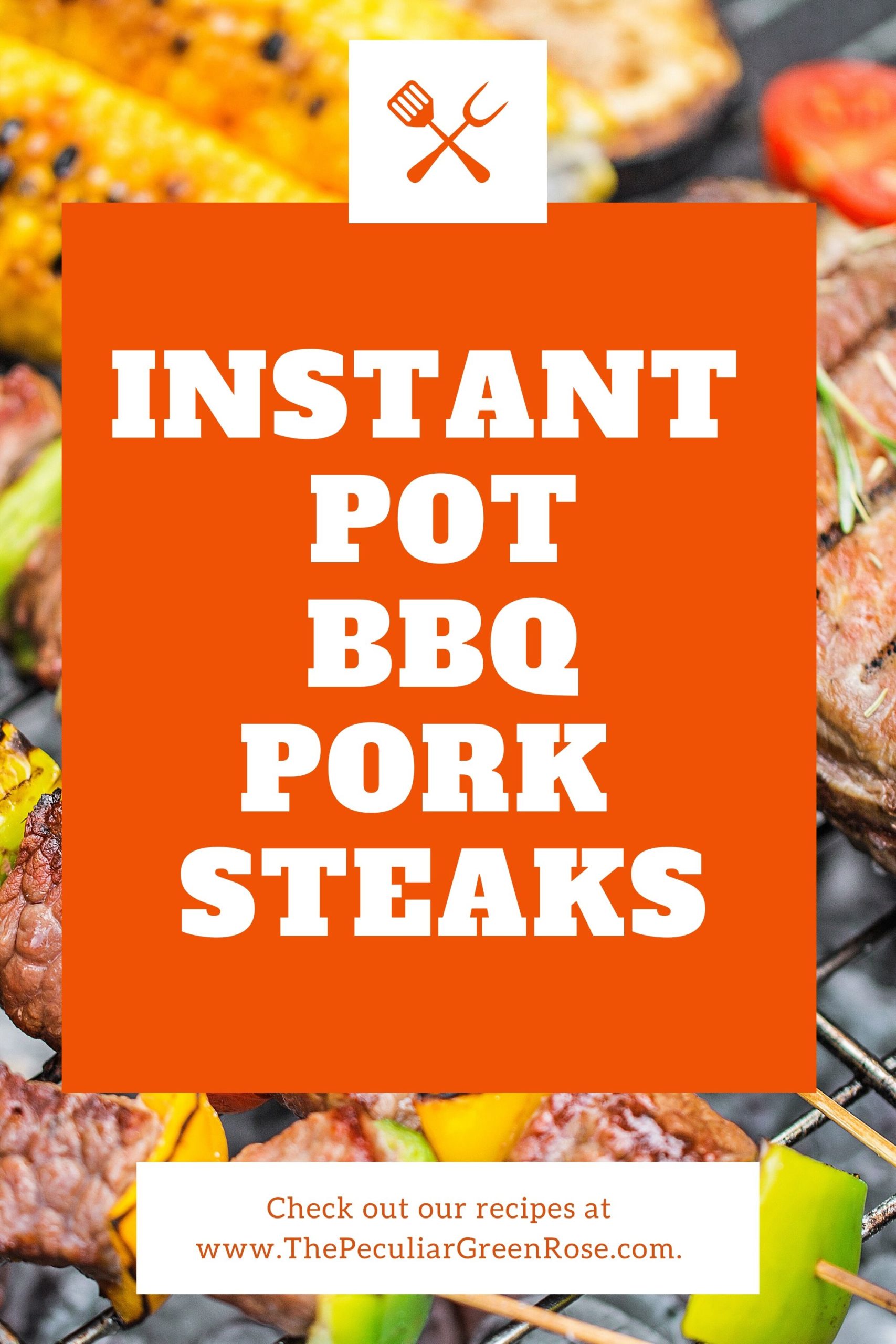 Add Your Personal Touch
At Hook'd Up Bar and Grill, we believe in the power of enhancing flavors with complementary sides. Complete your meal with our Quick & Easy Potato Salad and some garlic bread. This combination will take your taste buds on a journey of heavenly flavors.
Trustworthy Cooking Tools
For all our cooking needs, we trust the 8 qt. Instant Pot. Its reliable performance and versatility make it an essential tool in our kitchen. To ensure our food is cooked to perfection, we also use a digital cooking thermometer. If you ever have questions about cooking temperatures or reheating guidelines, you can refer to FoodSafety.gov, our go-to resource for food safety information.
Join the Hook'd Up Bar and Grill Community
At Hook'd Up Bar and Grill, we're passionate about providing you with delicious recipes and helpful tips. Join our community and stay up to date with all our latest offerings. Don't forget to subscribe to our newsletter, and as a thank you, we'll send you a pack of free printables, including a calendar, daily planner, to-do list, grocery list, and meal plan printable. Simply scroll to the bottom of this page, enter your email, and you'll receive your free printables within 5 minutes.
So fire up your Instant Pot and get ready to enjoy tender and succulent BBQ pork steaks from the comfort of your own home. Visit Hook'd Up Bar and Grill to discover more mouthwatering recipes and join our food-loving community.