A Comprehensive Guide to Creating Your Own All-Purpose Seasoning Mix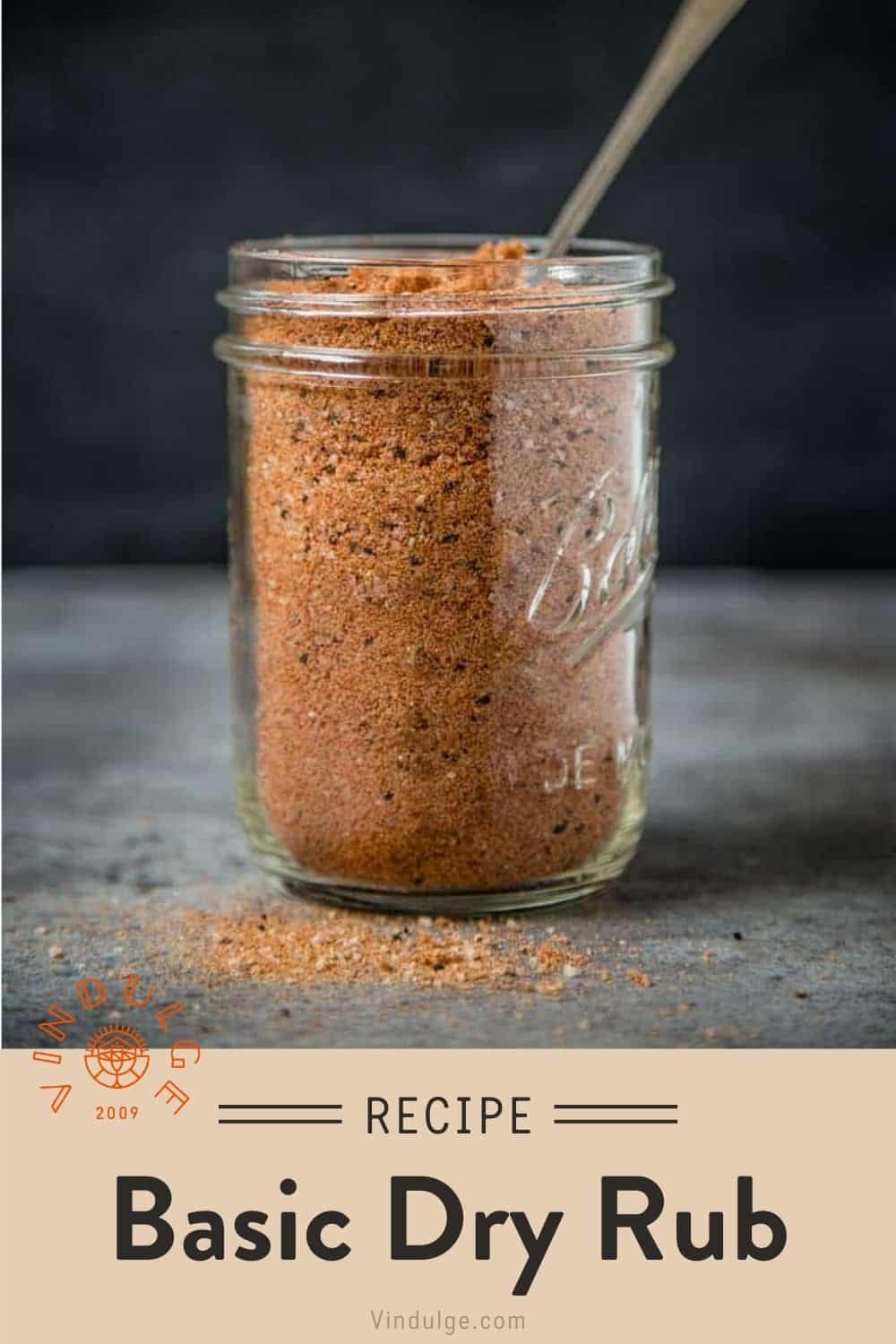 An all-purpose seasoning mix is an essential ingredient for adding flavor to various cuts of meat, whether you're cooking in the oven, on the grill, or in a smoker. If you've ever wondered about the secrets of homemade spice blends, we've got you covered. In this article, we'll provide you with a simple formula for crafting a fantastic homemade all-purpose seasoning rub using everyday spices that you probably already have in your pantry. Plus, it's gluten-free!
What is All-Purpose Seasoning?
In simple terms, all-purpose seasoning is a combination of dried ingredients that enhances the flavor of meat and other proteins. Although the seasoning mainly coats the outer layer of the meat, it adds a whole new dimension of taste and transforms a good cut of meat into something exceptional. To build the flavors, we focus on three aspects: sweetness, savory elements, and spice.
Ingredients for the Perfect Blend
Our goal is to achieve a well-balanced mix of sweet, savory, and spicy flavors. Here are the core ingredients you'll need:
Brown Sugar
Chili Powder
Kosher Salt
Paprika
Coarse Black Pepper
Combine these ingredients in a small bowl using the proportions specified in the recipe card.
A Simple Formula for All-Purpose Seasoning
A straightforward recipe format to follow when creating your own homemade dry rub or all-purpose spice blend is to combine equal parts of sugar with a mix of other spices. You can start with a combination of kosher salt and chili powder. Here's an example:
½ cup brown sugar
½ cup of a combination of other spices like salt, cayenne, dried mustard, smoked paprika, or chili powder
For beef seasoning, you can omit the sweet element and use an equal ratio of savory and spicy components. We recommend a simple blend of kosher salt, coarse black pepper, and granulated garlic (or SPG Rub). However, feel free to experiment and adjust the flavors to suit your preferences.
The Importance of Sweetness
When it comes to low and slow cooking, sweetness in the seasoning is crucial. Sugar, such as brown sugar, cane sugar, or turbinado sugar, helps create a caramelized crust on the meat's exterior, adding depth of flavor. To balance the sweetness, we introduce savory elements.
For beef, we generally avoid sugar as it can detract from the natural flavors of the meat. However, for pork and chicken cooked at low temperatures, a touch of sweetness works wonders. If you plan to roast or grill at high heat, consider using a chicken seasoning with little to no sugar.
Adding Savory Notes
Savory flavors come from ingredients like salt, garlic powder, onion powder, dry mustard, chili powder, cumin, paprika, celery salt, or ancho powder. Start with small amounts and gradually add your favorite savory spices to achieve the desired taste. Different brands of chili powder may vary in heat levels, so choose one that suits your preference.
Note: Not all salts are created equal. We recommend using kosher salt for our recipes, as its larger granules work perfectly in our rubs. If you only have iodized table salt, reduce the portion by half, as it is much saltier.
Spicing It Up
Feeling adventurous? Give your rub a kick with some heat. Start by adding freshly ground pepper, and if you want to take it up a notch, incorporate cayenne pepper, red pepper flakes, or dried chipotle. However, be mindful of individual preferences for spicy food.
Applying the All-Purpose Seasoning Blend
To ensure the dry rub adheres to the meat, start by coating it with olive oil or a similar liquid. Apply the seasoning before cooking the meat. While it's best to let the rub sit on the meat for a few hours, even if you're short on time, applying it right before cooking will still enhance the flavor. For optimal results, apply a seasoning with salt a day before cooking, allowing the salt to act as a dry brine and infuse the meat with moisture.
Keep in mind that when grilling at high heat, a dry rub containing sugar will produce a caramelized flavor. Be cautious not to apply excessive heat to prevent an unpleasant taste. Aim for a light coating of the rub that allows the marbling of the meat to remain visible.
Storage Tips
We recommend storing your all-purpose seasoning mix in airtight containers, such as mason jars of various sizes. Exposing the mix to heat and sunlight can cause sugar and moisture to clump, making it challenging to sprinkle the seasoning evenly. Store the containers in a cool, dry place, and the seasoning should last for up to six months.
Looking for a More Advanced Recipe?
If you're ready to take your flavors to the next level, try our Ultimate Homemade Dry Rub Recipe. This bold and flavorful rub is perfect for low and slow cooking and has become one of the most popular dry rub recipes on the internet.
Recipes to Try with All-Purpose Seasoning
Our homemade all-purpose seasoning blend is incredibly versatile and can be used in various savory dishes. Here are a few recipes that pair exceptionally well with this seasoning:
Easy Smoked Pork Shoulder
Whole Smoked Chicken
3-2-1 Ribs
Explore Our Other Seasonings
In addition to our all-purpose seasoning, we offer a wide range of seasonings and rubs for grilling and barbecuing. Check out our collection, which includes:
Ultimate Dry Rub
Savory Cajun Seasoning
Blackening Seasoning
Seafood Seasoning
Jerk Seasoning
Chicken Seasoning
Easy Beef Seasoning
Coffee Rub for Beef
Conclusion
Making your own homemade pork shoulder rubs doesn't have to be complicated. With a few basic ingredients and the right proportions, you can create a fantastic all-purpose seasoning blend that will elevate your dishes to new heights. Feel free to adapt the flavors to suit your taste preferences and explore different recipes where you can use this versatile seasoning. For more culinary inspiration, visit Hook'd Up Bar and Grill, where you'll find delicious recipes and tips for grilling and barbecuing.
This article was originally published in June 2016 and was last updated in June 2021 with additional recipe notes, ingredient details, and recommended seasonings.
Meet the Authors:
Mary, a certified sommelier and recipe developer, and Sean, a backyard pitmaster, are co-authors of the critically acclaimed cookbook, Fire + Wine. They have been creating content for Hook'd Up Bar and Grill since 2009. In their farm just outside Portland, Oregon, they combine their expertise and passion for food and wine to inspire others in their culinary adventures.
If you enjoyed this article, please consider leaving a star review. And if you share your cooking photos on Instagram, don't forget to use the hashtag #vindulge. We love seeing your creations!
Note: This post may contain affiliate links. By clicking on the link and making a purchase, we may receive a small commission. We only partner with brands that we know, love, and use to keep our blog running smoothly.