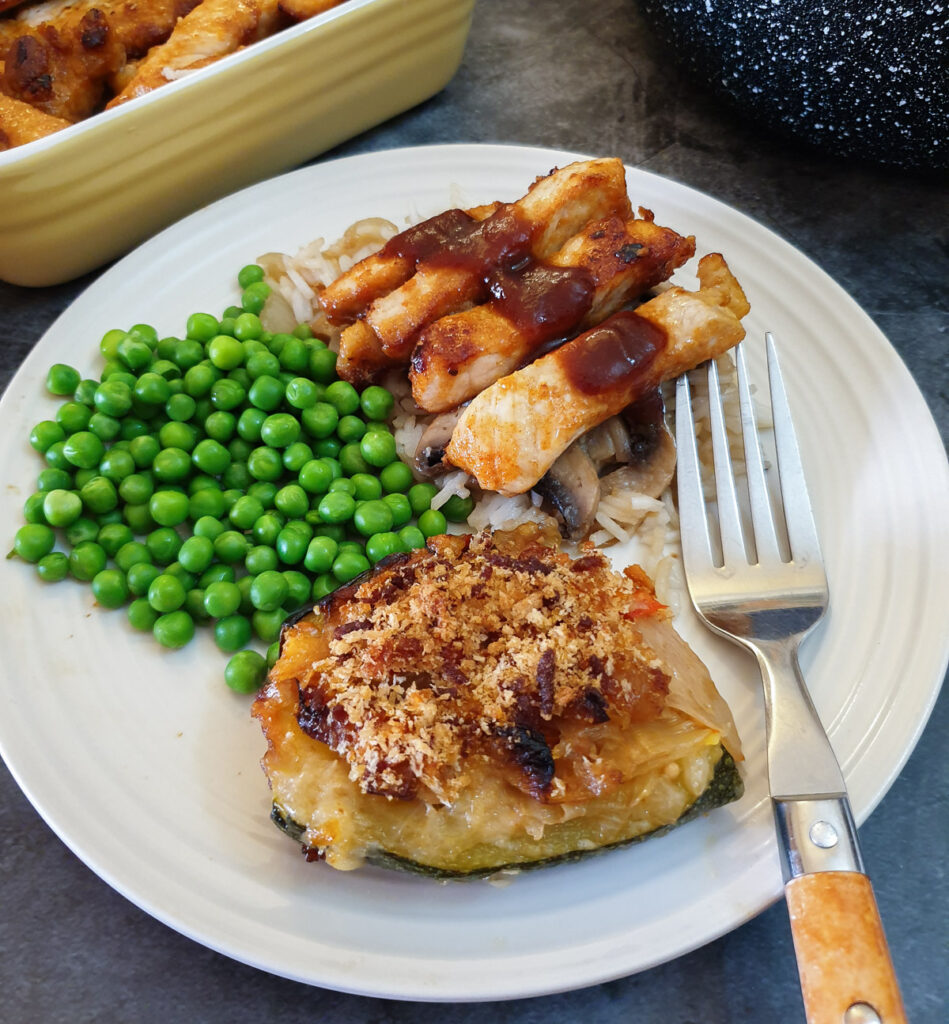 Note: This recipe contains Amazon affiliate links. I may earn a commission from qualifying purchases.
Easy and Delicious Barbeque Pork
Let's be honest, we all love a good barbeque, but sometimes we just don't have the time or energy to fire up the grill on a busy weeknight. That's where this quick and easy recipe for barbeque pork fingers comes in.
These barbeque pork fingers are made with juicy pork loin steaks coated in my homemade barbeque sauce. They taste just like barbeque pork ribs, but without all the hassle. Plus, you can have them on the table in just 20 minutes!
Pork loin steaks can be tough and dry, but with this recipe, the pork is cooked so quickly that it stays juicy and tender. Each bite is packed with amazing flavor that will make you think you're eating a plate of barbeque pork spare ribs.
To make these delicious pork fingers, simply cut the pork into finger-sized strips and coat them in seasoned flour. Then, fry them until golden brown and cooked through. It's as easy as that!
Serve with Spicy Mushroom Fried Rice
I love serving these barbeque pork fingers with a side of spicy mushroom fried rice. It's another quick and easy dish that you can throw together in just 15 minutes. If you have leftover rice, even better!
Add a dish of peas and any other vegetables you like, and your meal is complete. These barbeque pork fingers also make a great party food, especially when served with a bowl of barbeque sauce for dipping.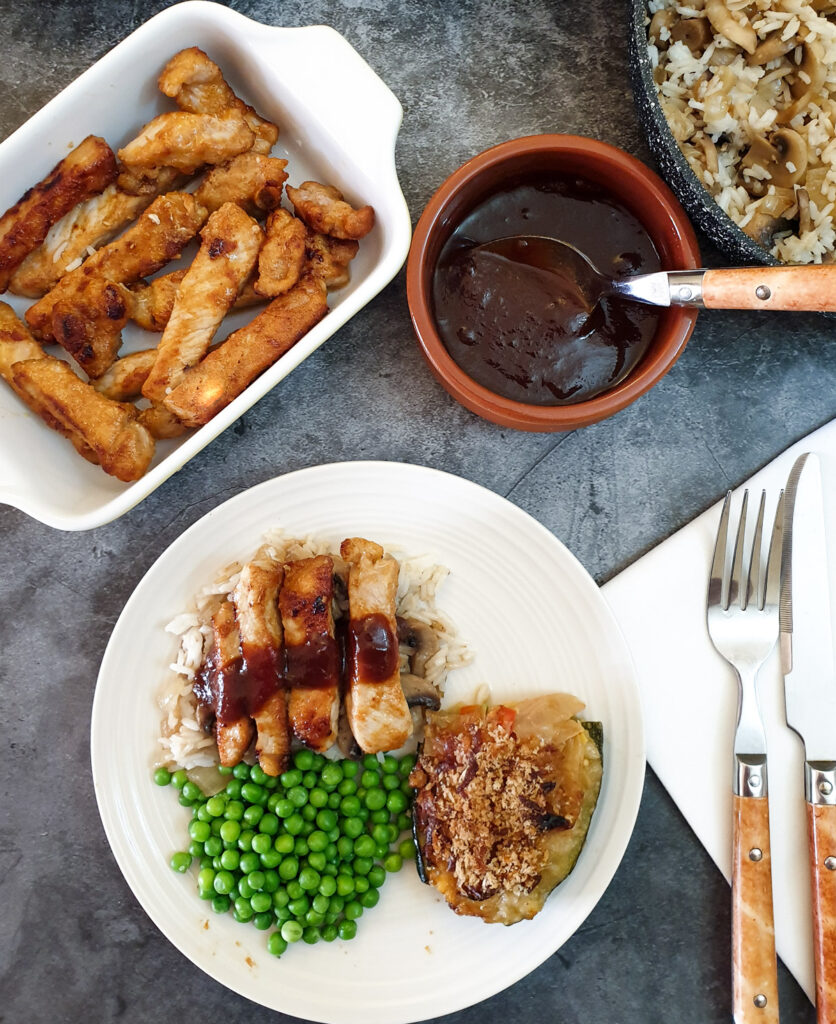 What You Will Need
Equipment:
Sharp knife
Chopping board
Mixing bowl
Frying pan
Ingredients:
Pork loin steaks
Flour, salt, and paprika for the coating
Sunflower oil for frying
Barbeque sauce ingredients:

Passata (or tomato ketchup as a substitute)
Fruit chutney (mango chutney works great)
Brown sugar
Vinegar
Worcestershire sauce
Paprika
Water
For the complete list of ingredients and detailed instructions, refer to the printable recipe card at the end of this post.
How to Make It
Cut the pork into strips, coat them in seasoned flour, and fry them until golden brown.
Make the barbeque sauce by combining all the ingredients in a saucepan and simmering until thickened.
Serve the hot pork fingers with the spicy mushroom fried rice, peas, vegetables, and plenty of barbeque sauce.
Tips and Frequently Asked Questions
Don't overcrowd the pan when frying the pork. Keep the pork in a single layer to ensure even browning.
You can make the barbeque sauce ahead of time and store it in the fridge for up to a week.
Can I make this recipe with chicken instead of pork? Yes, you can easily substitute chicken breast or thighs for the pork loin steaks.
Save for Later
If you want to save this recipe for later, simply pin it to one of your Pinterest boards or click on the floating heart icon on the right-hand side of the screen.
Other Delicious Recipes
If you enjoyed this barbeque pork fingers recipe, you might also like these easy and delicious supper recipes:
Deconstructed cottage pie
Thai pork mince stir fry
Creamy pan-fried pork with pears and onions
Let's Stay in Touch
If you tried this recipe and loved it, please leave a star rating in the comments below. I always appreciate your feedback. If you have any questions or want to get in touch, you can email me at [email protected] And don't forget to subscribe to my mailing list to receive a free copy of my cookbook!
If you want to browse more recipes, click here to check out all my delicious creations.