Introduction
Discover how to prepare a super simple organic cranberry sauce recipe! This healthier take on a classic side dish is perfect for your Thanksgiving feast or Christmas dinner. Say goodbye to processed foods and canned cranberry sauce, and say hello to a homemade version that's both delicious and easy to make.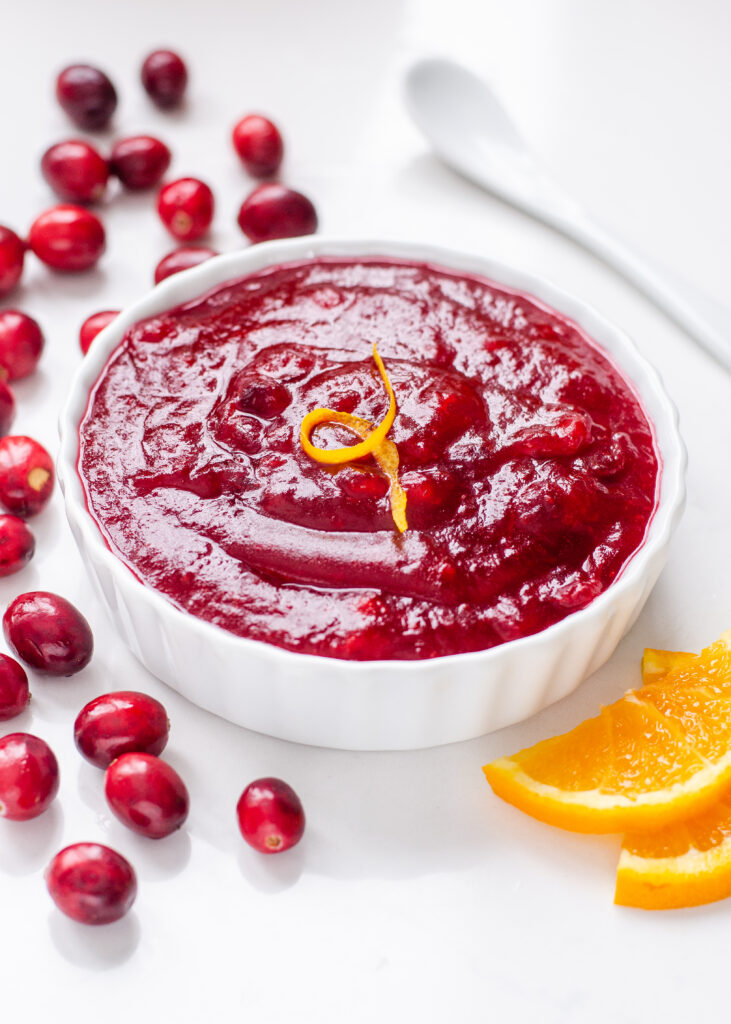 Embracing Freshness and Flavor
I've always been wary of processed foods. As a child, margarine and Little Debbie snacks were not my cup of tea. The sight of the perfectly round, sliced, jellied cranberry sauce at the Thanksgiving table was enough to give me the heebie-jeebies. Needless to say, I steered clear of the canned stuff.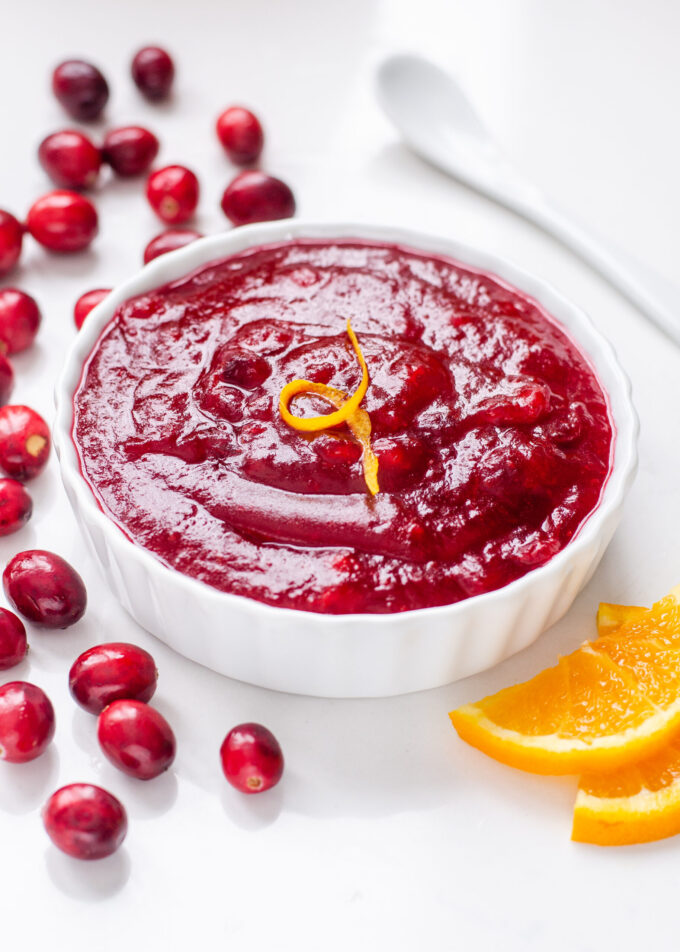 That is, until I discovered whole-cranberry sauce. It was more like cranberry preserves, so I decided to give it a try. And you know what? I loved it. However, I wanted to avoid the store-bought versions with high fructose corn syrup. So, I took matters into my own hands and created a fresh cranberry sauce recipe that was surprisingly easy to make.
The Simple Ingredients
To make this easy and healthy cranberry sauce, you'll need the following ingredients:
1 cup of water: This helps with the cooking process and doesn't make the final sauce watery. If your tap water is chlorinated, it's best to use filtered water instead.
3/4 cup of organic cane sugar: Feel free to substitute with coconut sugar, sucanat, organic brown sugar, or your preferred sweetener. Avoid low-calorie sugar substitutes. The organic raw cane sugar produces a vibrant cranberry sauce, but white sugar works well too. For a refined sugar-free version, you can use honey or pure maple syrup, but reduce the water by about 2 tablespoons to 1/4 cup to account for the liquid in the sweetener.
3 1/2 cups of fresh organic cranberries: This is about a 12-ounce package. You can wash, dry, and freeze the cranberries for later use.
Orange zest: Optional, but adds a fresh flavor element to the sauce.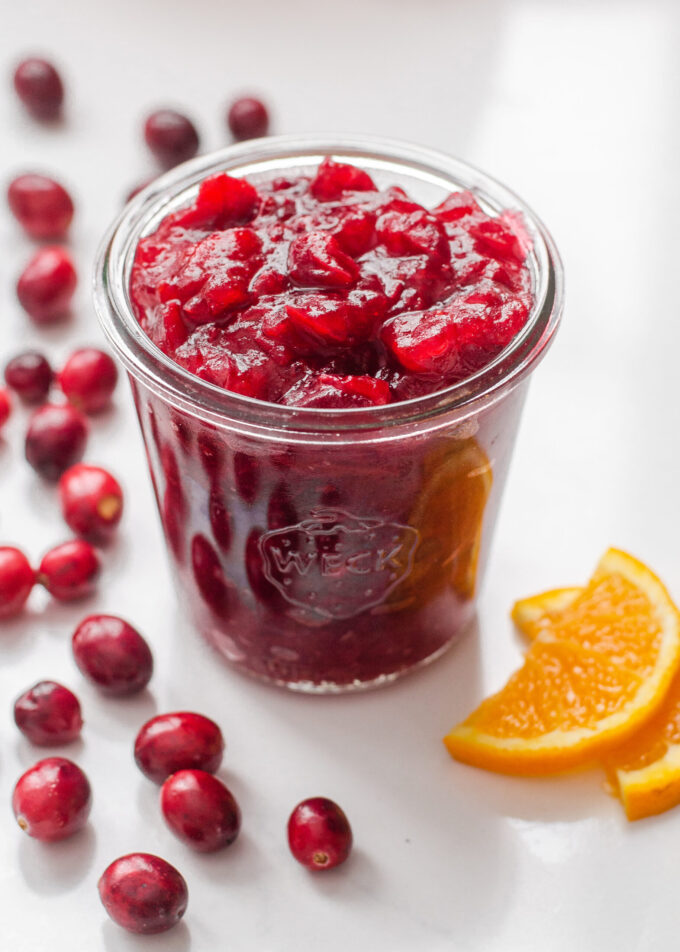 Preparation Instructions
Making your own organic cranberry sauce is remarkably easy. Follow these steps:
Bring the water and sugar to a boil in a medium saucepan over medium-high heat. Stir occasionally with a wooden spoon until the sugar dissolves.
Add the cranberries and zest to the saucepan and bring it back to a boil.
Simmer the mixture for about 10 minutes over medium heat until the sauce thickens. Cranberries naturally contain pectin, which helps them thicken as they cook.
Mash the cranberries with a potato masher if needed to break apart any whole berries.
Transfer the sauce to a jar and let it cool to room temperature before storing.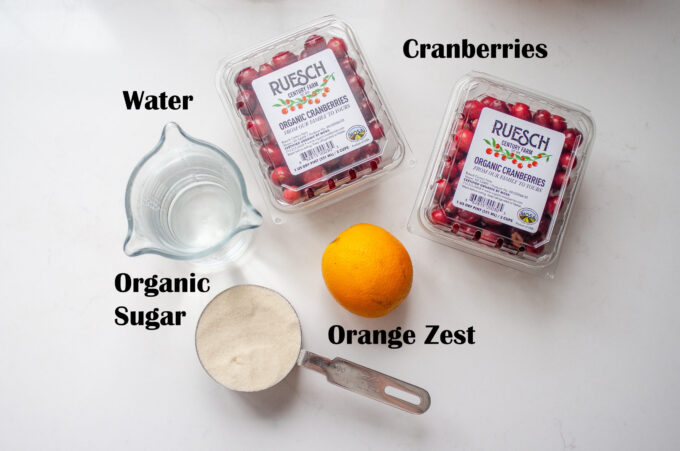 Storage and Variations
Once your cranberry sauce is ready, here are some tips for storing and customizing it to your taste:
Storing: Place the sauce in an airtight container and store it in the refrigerator for about a week, or freeze it for up to 3 months.
Variations: Feel free to experiment with these variations to add more flavor:

Add a cinnamon stick while simmering for a spicy twist.
Increase the sweetener to 1 cup if you prefer a sweeter cranberry sauce.
Incorporate a dash of vanilla extract for a sweeter profile.
Substitute water with fresh orange juice or organic apple cider for a unique twist.
Add warm spices like cloves, nutmeg, and ginger for an extra kick.
Leftover Cranberry Sauce Ideas
One of the best parts of making your own cranberry sauce is having leftovers! Here are some creative ways to enjoy the extra sauce:
Spoon it onto pancakes or waffles for a delightful breakfast treat.
Use it as a jam to spread on dinner rolls.
Try making a Cranberry Clafoutis or incorporate it into a Cranberry Sourdough Stuffing.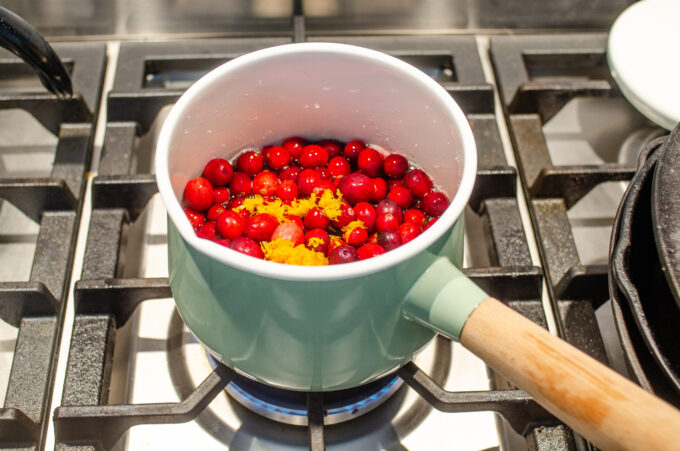 Conclusion
Now you can proudly make your own homemade cranberry sauce that's not only healthier, but also full of flavor. Say goodbye to canned versions and hello to a fresh and easy recipe that will impress your family and friends. Enjoy the festive season with your delicious homemade organic cranberry sauce!
Is there a Thanksgiving dish that you used to dislike but now love?
---
Note: This article has been created for Hook'd Up Bar and Grill.