Old Fashioned Week is a worldwide celebration that takes place in early November. Despite the challenges posed by Covid, the passion for this timeless cocktail remains unwavering. While festivities may have been more home-based this year, they were just as lively. Cocktail enthusiasts took this opportunity to showcase their creativity and put their personal twist on the traditional Old Fashioned cocktail.
Over the past few years, we've witnessed the mixologists' ingenuity, signifying the maturing of the cocktail industry. In the spirit of this celebration, I decided to experiment and create several variations of the Old Fashioned cocktail, each highlighting specific characteristics of the exquisite Woodford Reserve Bourbon.
Understanding the Old Fashioned Cocktail
The Old Fashioned cocktail is a classic combination of bourbon, bitters, water, and sugar that traces its roots back to the 1800s. According to legend, it was born at The Pendennis Club, a prestigious gentlemen's club in Louisville, Kentucky. It is said that a local bartender created the recipe to honor a renowned bourbon distiller, who later introduced it to the prestigious Waldorf-Astoria Hotel in New York City, thus propelling its fame across the globe.
Exploring Woodford Reserve Bourbon
When searching for a bourbon that perfectly balances sweetness and boldness, look no further than Woodford Reserve. It is an exceptional release that never fails to captivate with its notes of honey sweetness accompanied by hints of apricots and dark chocolate. The exquisite taste harmoniously complements notes of oak, cherries, and cinnamon spice, resulting in an intense and velvety bourbon experience.
If you're interested, don't forget to read my article on the Mint Julep Cocktail as well.
The Classic Old Fashioned Recipe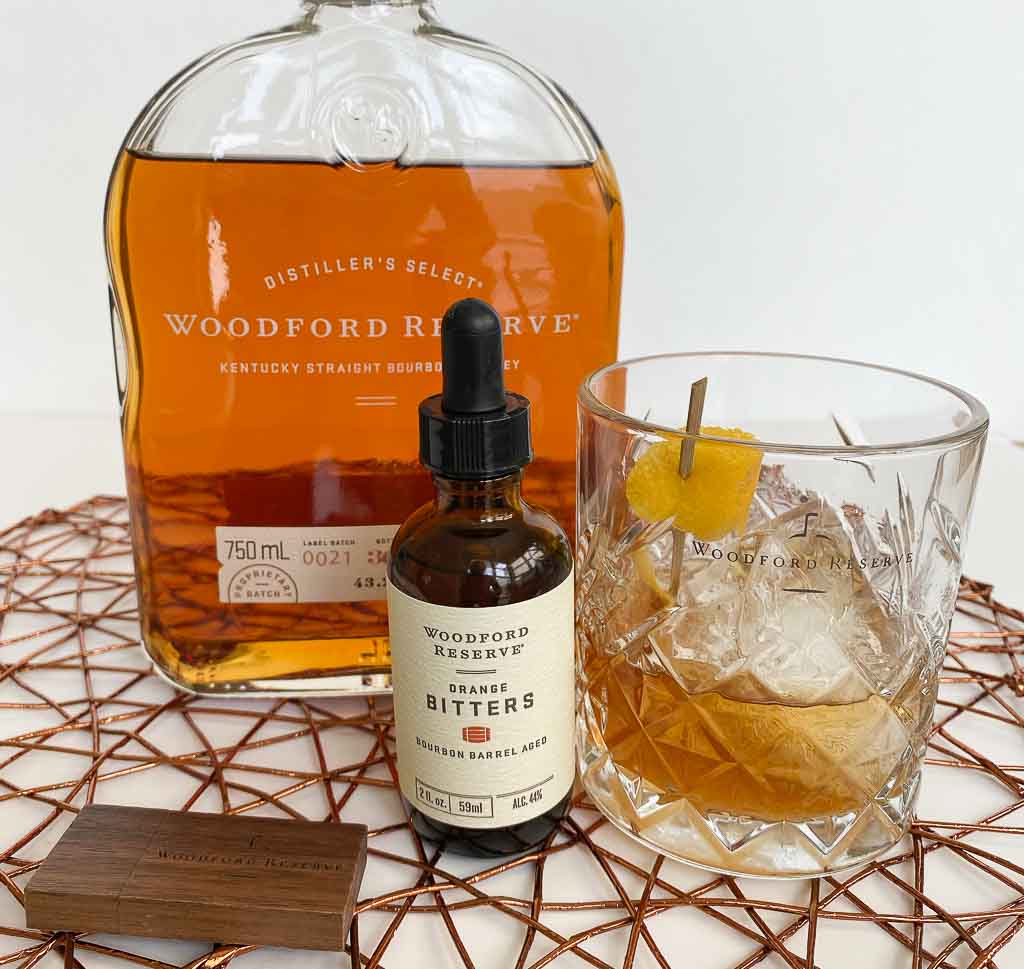 Ingredients
50 ml Woodford Reserve Distiller's Select
1 teaspoon brown sugar
2 dashes of Angostura bitters
Lemon peel (for garnish)
Method
Place brown sugar and bitters into a rock glass.
Add ice and gently stir.
Pour in Woodford Reserve bourbon and stir again.
Serve with a twist of lemon peel.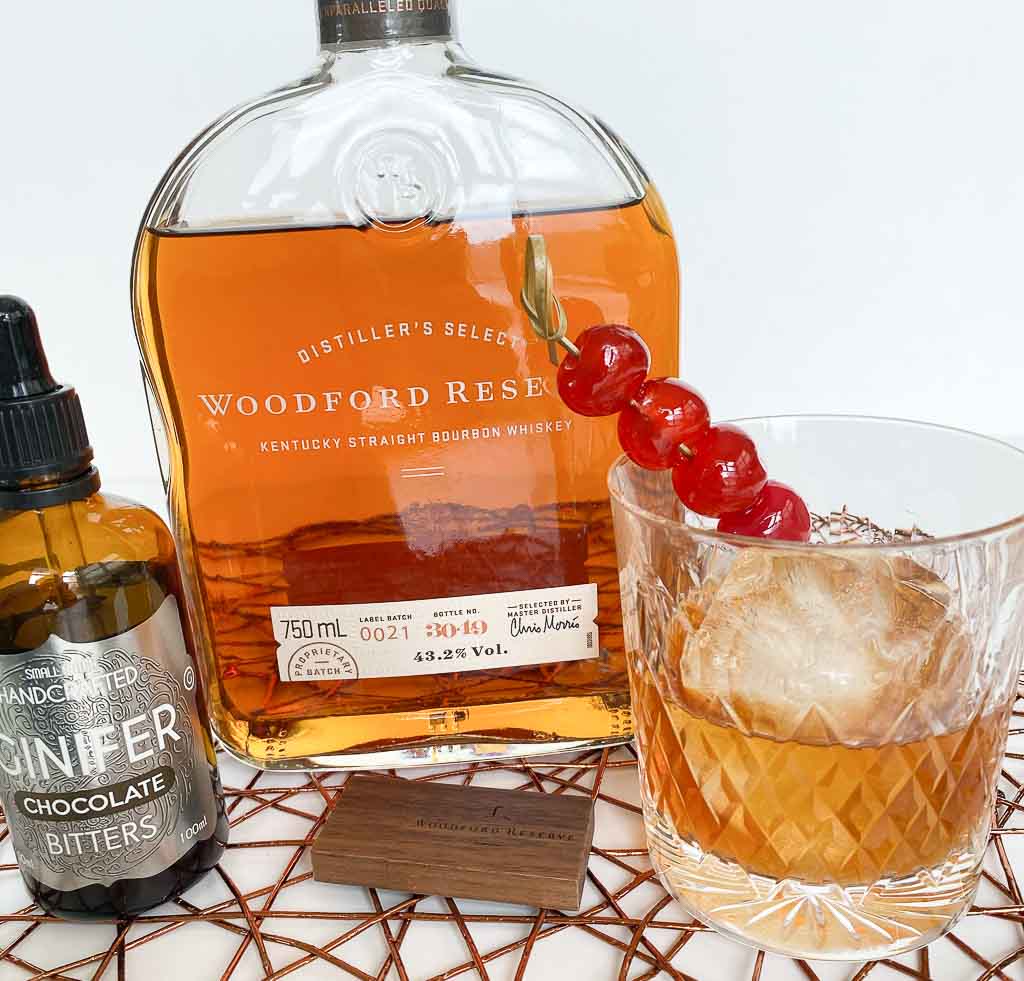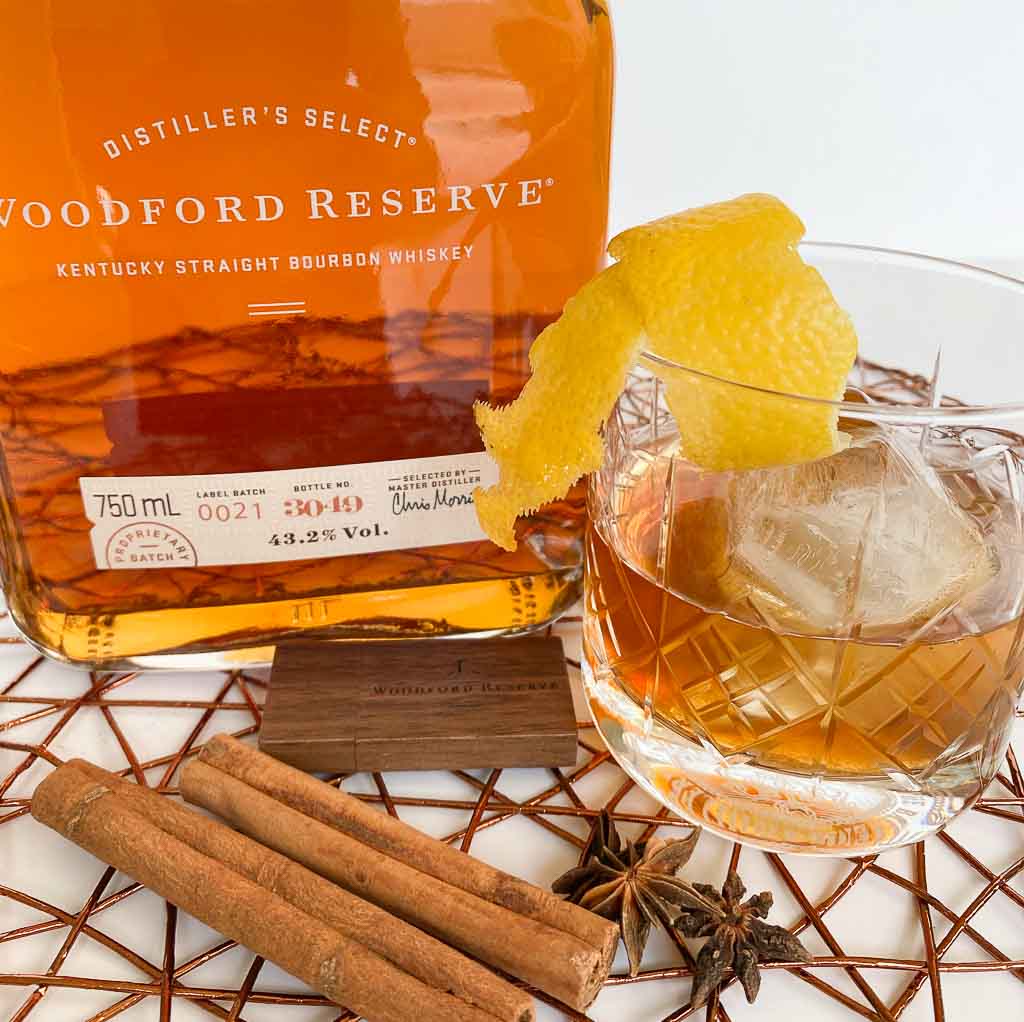 Creative Twists on the Old Fashioned Theme
Black Forest Old Fashioned Recipe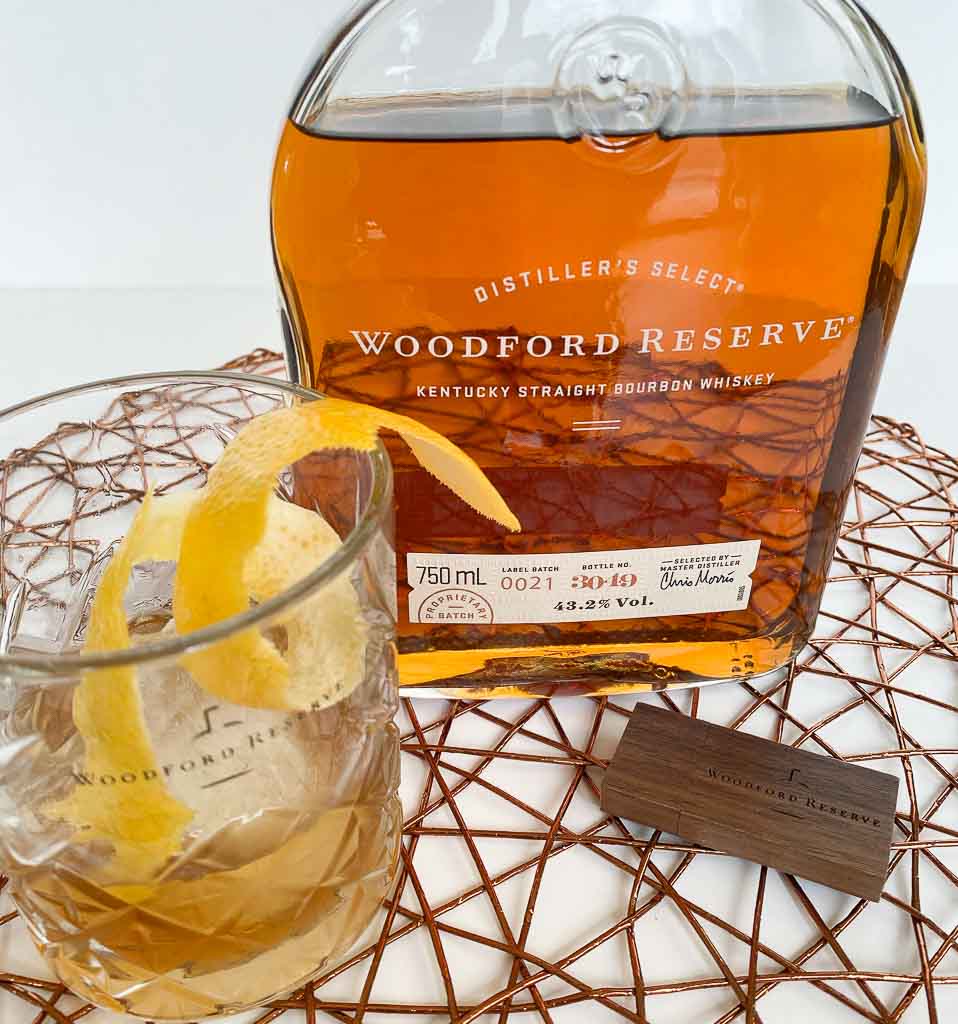 For a delightful twist inspired by Black Forest cake, substitute the Angostura bitters with chocolate bitters and garnish with maraschino cherries. This variation beautifully enhances the chocolate and cherry notes of Woodford Reserve bourbon.
Spicy Simple Syrup Old Fashioned Recipe
Replace the brown sugar with a teaspoon of spice-infused simple syrup. To make the syrup, mix equal parts sugar and boiling water, then add a cinnamon stick and star anise. Let it infuse until cool. This variant balances out the sweetness and adds a delightful depth of flavor.
Smoky Old Fashioned Cocktail Recipe
Add a drop or two of liquid smoke to the water used for making the ice before freezing it. Though my husband initially looked skeptical when I experimented with this idea, the result was worth it. The subtle smokiness from the ice elevates the Old Fashioned cocktail, accentuating the oak notes and introducing a whole new dimension to the drink.
I'm excited to try making an Old Fashioned with the spicier Woodford Reserve Rye whiskey, which has recently become available in South Africa.
In conclusion, Woodford Reserve bourbon provides the perfect foundation for crafting delightful variations of the Old Fashioned cocktail. The possibilities are truly endless when it comes to exploring and reinventing this beloved classic. Remember, always enjoy responsibly!
If you're interested, check out my article on the Ciroc Mango Mimosa Cocktail Recipe too.