Are you searching for a quick and effortless vegan cheese sauce? Look no further! We present to you the ultimate recipe – Noochylicious Cheese Sauce! Made with nutritional yeast, this sauce is not only tasty but also versatile, making it perfect for lasagna, pizza, mac & cheese, or as a dip for tortilla chips. What's more, it's nut-free and doesn't require a blender!
The Magic of Nooch
But what exactly is Nooch? Nooch is short for nutritional yeast, which can be purchased either as powder or flakes. Nutritional yeast is an essential ingredient in any vegan household, owing to its remarkably cheesy taste. It adds that gooey goodness to your dishes without any dairy or lactose. Once you give Noochylicious Cheese Sauce a try, there's no turning back!
Easy-to-Find Ingredients
To whip up this scrumptious Noochylicious Cheese Sauce, you only need a handful of basic ingredients. Check your pantry – chances are you already have them!
Coconut oil or vegan butter (both work equally well)
All-purpose flour (for that stretchy cheese texture)
Spices like salt, paprika powder, curry powder, ground pepper, and garlic powder (feel free to experiment with your preferred flavors!)
Nutritional yeast flakes (the secret ingredient that provides the cheesy flavor)
Water
Unlike most vegan cheese recipes that call for expensive nuts, Noochylicious Cheese Sauce is nut-free, making it ideal for those with allergies or those who are budget-conscious.
The Noochylicious Process
Making Noochylicious Cheese Sauce is as easy as pie! Here's a step-by-step guide to creating this mouthwatering sauce:
Melt the vegan butter or coconut oil in a pot. Add your preferred spices and whisk them together.
Introduce the all-purpose flour to the pot and whisk until well combined.
Add the nutritional yeast flakes and continue whisking until the mixture is smooth and creamy.
Finish off by pouring in water and stirring until the sauce reaches your desired consistency.
Tip: If you won't be using the sauce immediately, it may thicken up. Don't worry! Just add a bit more water and whisk again to restore its silky smoothness.
Endless Possibilities
Noochylicious Cheese Sauce is incredibly versatile, and the only limit is your imagination. Here are some of our favorite ways to enjoy this cheesy delight:
Mac & cheese: Pour the sauce over cooked pasta for a decadent and comforting dish.
'Meaty' Lasagna: Layer the sauce between lasagna noodles and plant-based protein for a hearty and satisfying meal.
Chanterelle Pizza: Spread the sauce over your favorite pizza crust, top with chanterelle mushrooms, and bake to perfection.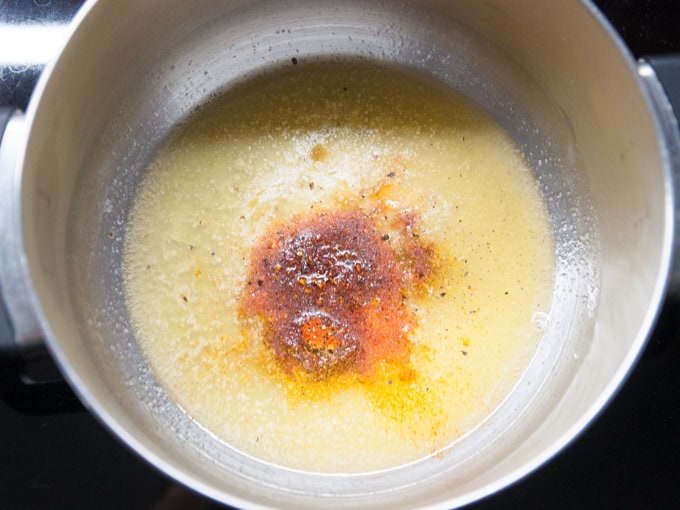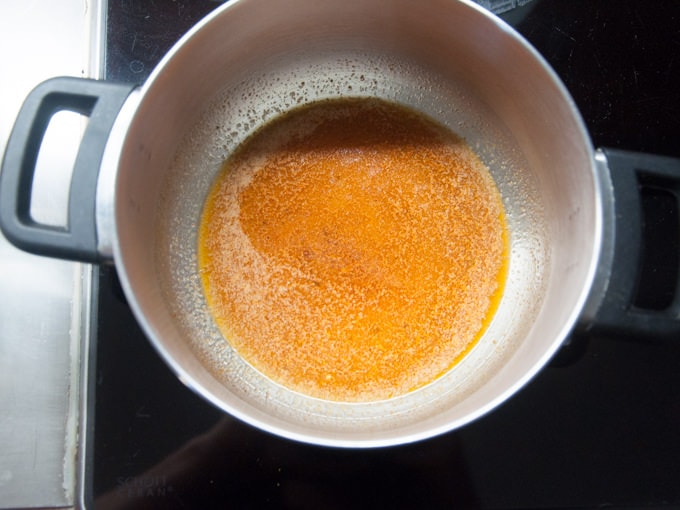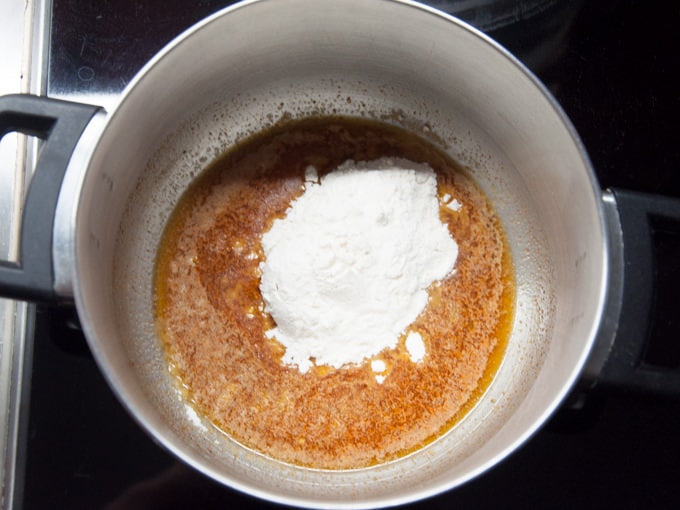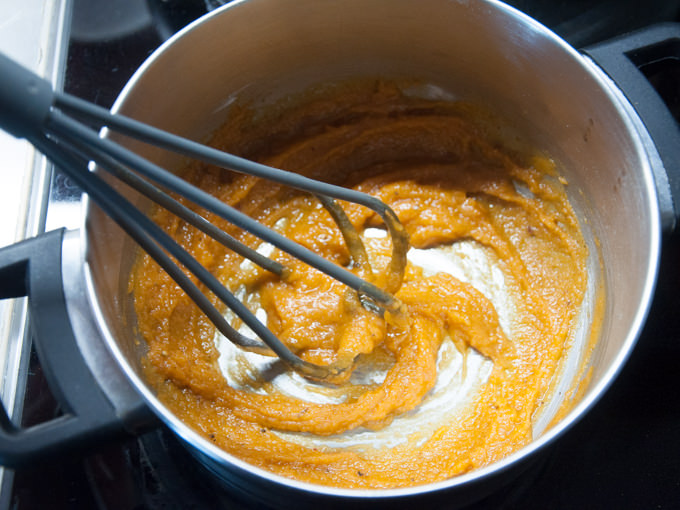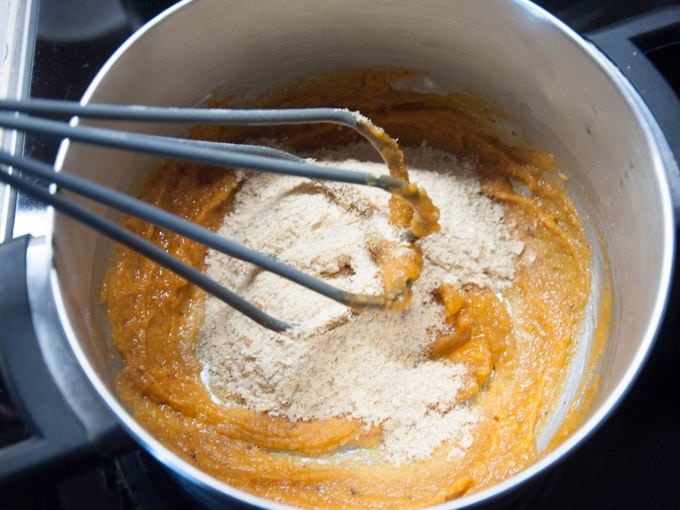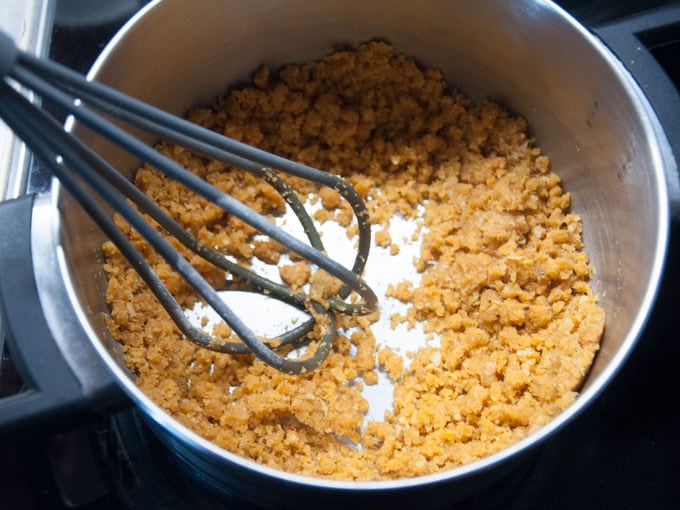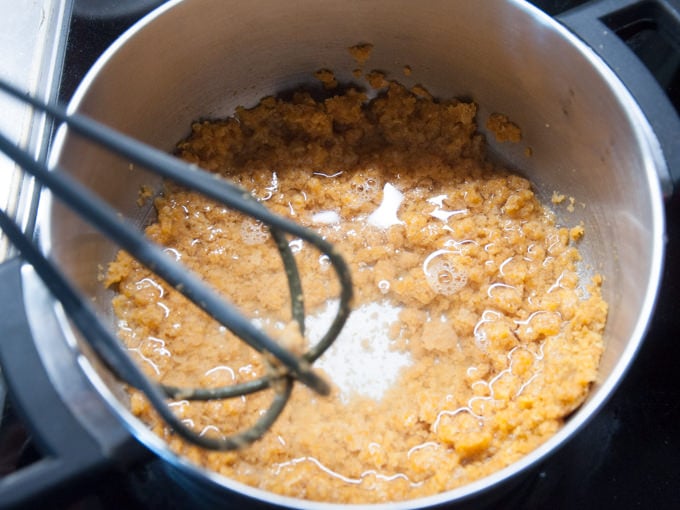 More Vegan Cheese Recipes
If you can't get enough of vegan cheese, we've got you covered! Here are a few more tantalizing recipes to try:
Almond Cream Cheese
Cashew Mozzarella
Baked Almond Feta
Cashew Parmesan
Love at First Bite
We hope you fall head over heels for this Noochylicious Cheese Sauce, just like we did. Give it a try and let us know how it turns out! So grab your favorite dish and get ready to indulge in the cheesy goodness of Noochylicious Cheese Sauce.
Cheers,
Bianca
---