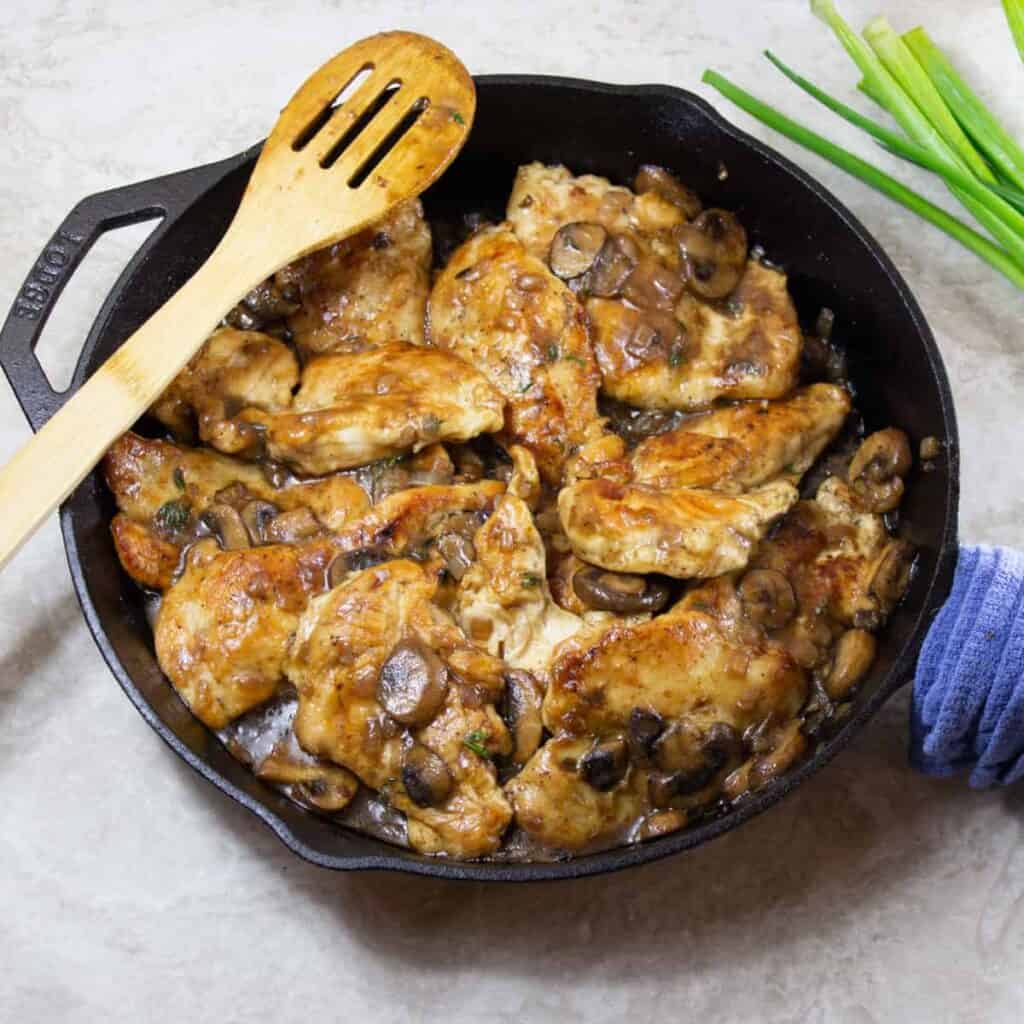 Looking for a delicious dairy-free meal? Chicken Marsala Without Cream is an essential kosher recipe that you can enjoy for a quick weekday dinner or as a special treat on Shabbat or Yom Tov.
Discovering the Origins
Have you ever wondered where the name Chicken Marsala comes from? This dish derives its name from the distinct Marsala wine sauce used in the recipe. Regardless of whether you opt for sweet or dry Marsala wine, the alcohol evaporates during cooking, leaving behind a savory chicken dish without any cream.
An Easy-to-follow Recipe
Don't be deceived by the fancy name; this recipe is actually quite simple to make. It calls for many of the same vegetables and ingredients found in standard chicken recipes.
Preparing the Sauce
The name "Kosher Chicken Marsala" comes from the Marsala wine we use in the sauce. The good news is that there are some excellent kosher Marsala wines available at affordable prices.
To begin, deglaze the pan after sauteing the mushrooms and onions. This process extracts the flavors from the dried bits of onion and mushroom, resulting in a rich Marsala wine sauce.
While some recipes include heavy cream in the sauce, our kosher version omits it. Trust us, once you taste our recipe, you won't miss it!
Helpful Tips for Cooking
Here are some useful tips to ensure you make the perfect Chicken Marsala:
Carefully slice the boneless, skinless chicken breast in half to create thin slices.
Season the chicken well with salt and pepper before lightly coating it with flour. This will give the chicken a slight crispness while keeping it moist inside.
Cook the chicken in batches in a skillet over medium heat to prevent overcrowding.
When sauteing the onions and mushrooms, keep the heat low to avoid browning or burning. Softening them is sufficient for the sauce.
Boil the Marsala sauce to remove the alcohol while retaining its delicious flavor.
Thicken the sauce by mixing cornstarch with chicken broth or stock, then bring it to a boil.
Add a pat of non-dairy butter and fresh thyme for a burst of buttery, herby flavor.
If you're looking to make this dish for Passover, check out our Passover Chicken Marsala recipe post.
Serving Suggestions
Chicken Marsala pairs well with a variety of sides to create a complete meal. Consider choosing at least one starch and one vegetable from the following options:
Israeli Salad
Oven Roasted Asparagus
Cobb Salad
Spanish Rice
Spaghetti Bolognese
Lo Mein Noodles
Quinoa Salad
Easy Sweet Potato Medallions
Miracle Challah
Angel Hair Pasta with Chicken Marsala
Mashed Potatoes Without Milk
Salata Orientala
Proper Storage
Chicken Marsala with Mushrooms can be made ahead of time and stored for later consumption.
For short-term storage (up to 5 days), place it in an airtight container or bag and refrigerate.
For long-term storage (up to 6 months), freeze a full batch.
📖 Recipe
Recipe Categories