After the undeniable success of Keith's Chicken Sauce, the renowned Keith Habersberger is introducing another game-changer – Keith's Burger Sauce. In this article, we present our comprehensive review and thoughts on this fantastic addition to the culinary world!
Watch Us Try It!
Keith's Burger Sauce Review and Flavor
So, how does Keith's Burger Sauce fare in terms of taste? Well, it comes as no surprise that this sauce delivers a punchy and savory experience. It boasts a medley of well-known flavors that beautifully complement burgers and red meat.
To begin with, the first flavor that hits your palate is the tang of horseradish. It's not overpowering, but it definitely leaves its mark. Next, the black pepper adds a crucial element to properly dress a burger. Underlying these flavors, you'll detect subtle hints of sun-dried tomatoes and a delicate smokiness.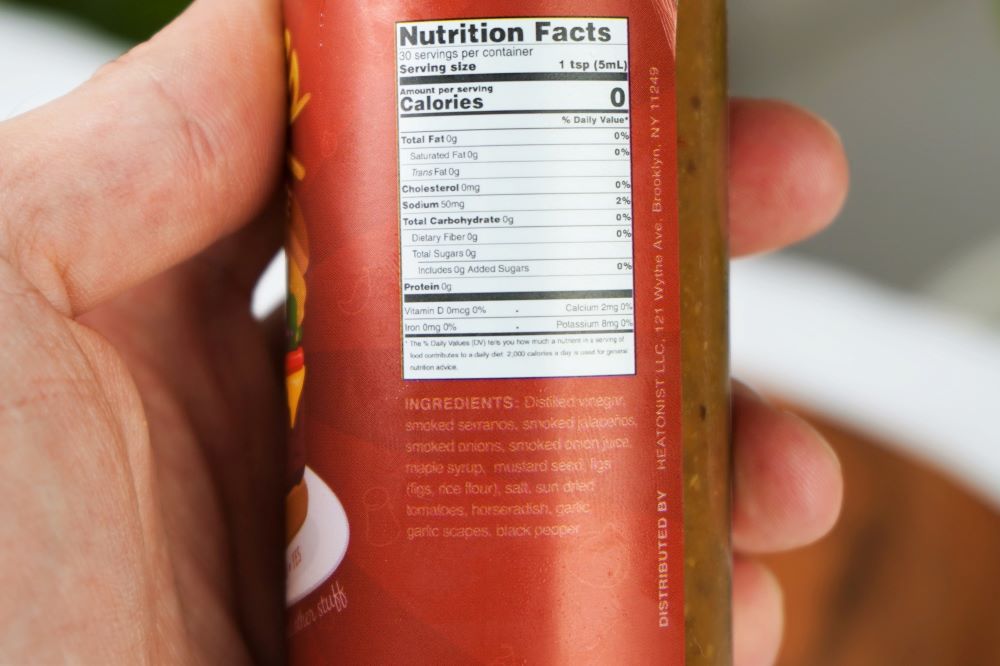 Many of the primary ingredients in this sauce have a smoky profile. However, the smokiness is not overwhelming, which is actually a positive aspect. Smoky sauces can be divisive, but Keith's Burger Sauce strikes the right balance, making it a crowd-pleaser.
When it comes to saucing up a burger, the options are endless. But now, with Keith's Burger Sauce, we have a designated choice that truly focuses on its intended purpose and delivers exceptional results!
Keith's Chicken Sauce vs Keith's Burger Sauce
Comparing Keith's sauces reveals distinct differences in flavor profiles. Keith's Burger Sauce, for instance, is slightly less spicy compared to Keith's Chicken Sauce. While the chicken sauce leans more towards herbal notes, the burger sauce offers a tantalizing vinegar bite. Moreover, the chicken sauce has underlying flavors reminiscent of ranch dressing, whereas the burger sauce showcases a savory and vinegary marinade.
In our opinion, Keith's Burger Sauce outshines Keith's Chicken Sauce. It boasts more character and incorporates flavors that we personally enjoy to a greater extent.
Keith's Burger Sauce Scoville Scale
Since Keith's Burger Sauce solely relies on serrano and jalapeno peppers, its heat level remains relatively mild. The sauce aims to complement burgers perfectly rather than overpowering your taste buds.
Although an official rating is unavailable, we estimate that Keith's Burger Sauce falls within the range of 5,000-10,000 SHUs (Scoville Heat Units). This puts it on par with Keith's Chicken Sauce. It offers a comfortable heat level that will appeal to most foodies without sending them running for a glass of milk.
Consistency & Texture
One of the most surprising aspects of Keith's Burger Sauce is its texture. As soon as you taste it, you'll notice a delightful hint of crunchiness. We believe this can be attributed to the figs in the sauce, as fig seeds have a unique popping and crunchy texture. Alternatively, it could be the presence of mustard seeds, though we're not entirely sure.
Either way, the crunchiness adds an unexpected dimension to this sauce, making it an even more satisfying experience. In terms of consistency, Keith's Burger Sauce leans toward the thinner side. This is likely due to the relatively high vinegar content, which happens to be the first ingredient listed.
Since the sauce is not excessively spicy and is specifically designed for slathering on burgers, the thinner texture works perfectly. It means you can pour out the sauce more efficiently from the bottle. Considering the incredible flavor, a faster pour is definitely a good thing.
Where To Buy Keith's Burger Sauce
You can purchase Keith's Burger Sauce for $12 exclusively from Heatonist at the moment. This price is typical for a high-quality hot sauce made from all-natural ingredients. Whether you're looking for an exceptional burger topping or if you're a fan of The Try Guys, it's definitely worth the investment.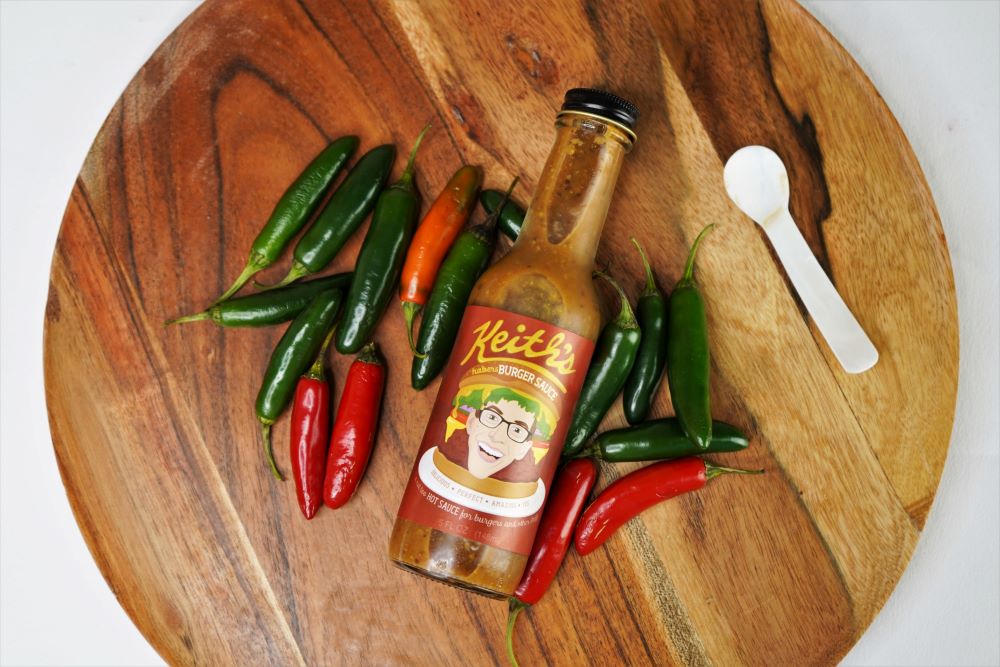 We are thoroughly enjoying Keith's lineup of purpose-built, not-too-hot sauces, and we eagerly anticipate whatever he has in store for us next!