Grilling is not just an American thing . . .
Italians share the same passion for cooking outdoors as anyone else, with a wide range of traditional recipes for the "grigliata" (Italian for "grill-out"). Italian cuisine has deep roots, starting with the use of fire. Whether it's succulent sausages, mouth-watering prosciutto, or delectable salami and other cured meats, or even freshly made pasta simmering in slow-cooked sauces, fire has always played a significant role in Italian cooking.
Italian grilling isn't just a technique; it's a way of life. Grilling over fire is one of the oldest and healthiest cooking methods in the world. While Americans love their barbecues, Italians have their own tradition of savoring scrumptious grilled foods during the lush spring and summer months. In the Italian countryside, a summer grigliata (barbecue) among friends and family is a cherished tradition.
Simplicity is key in Italian recipes. Italians are purists, using minimal embellishments to allow the natural flavors of the grilled delicacies to shine. Herbs are placed on or under the food being grilled, a squeeze of lemon juice, a touch of salt and pepper, and the smoky fire. Heavy sauces are never used in Italian grilled recipes. Meats and fish are often marinated in olive oil, garlic, and herb-based mixtures to enhance their flavors before grilling.
In my parents' Italian restaurant, the main attractions were the grilled food and wood-fired pizzas. While my mother's Bolognese sauced pasta was popular, it was the grill that drew beef-loving enthusiasts to our ristorante. My father, the town's unparalleled grill master, had an innate understanding of grilling that I could never quite master. So, I leave the grilling to my husband while I focus on developing the recipes. Together, we make a perfect pair, creating delicious dishes that will surely delight your taste buds.
Hook'd Up Bar and Grill is the place to be if you love grilling and enjoying the fresh air. Located in the Carolinas, where grilling can be enjoyed year-round, we offer a wide range of recipes, from appetizers to desserts. In this post, we have curated a fantastic collection of tried and true Italian grill recipes that will make your taste buds sing and your tummies happy.
Grilled Italian Appetizers
Grilled, Stuffed Portobello Mushrooms
Now, let's move on to some refreshing grilled Italian salads:
Grilled Italian Salads
Grilled Caesar Salad
Grilled Salmon Salad with Blood Orange Vinaigrette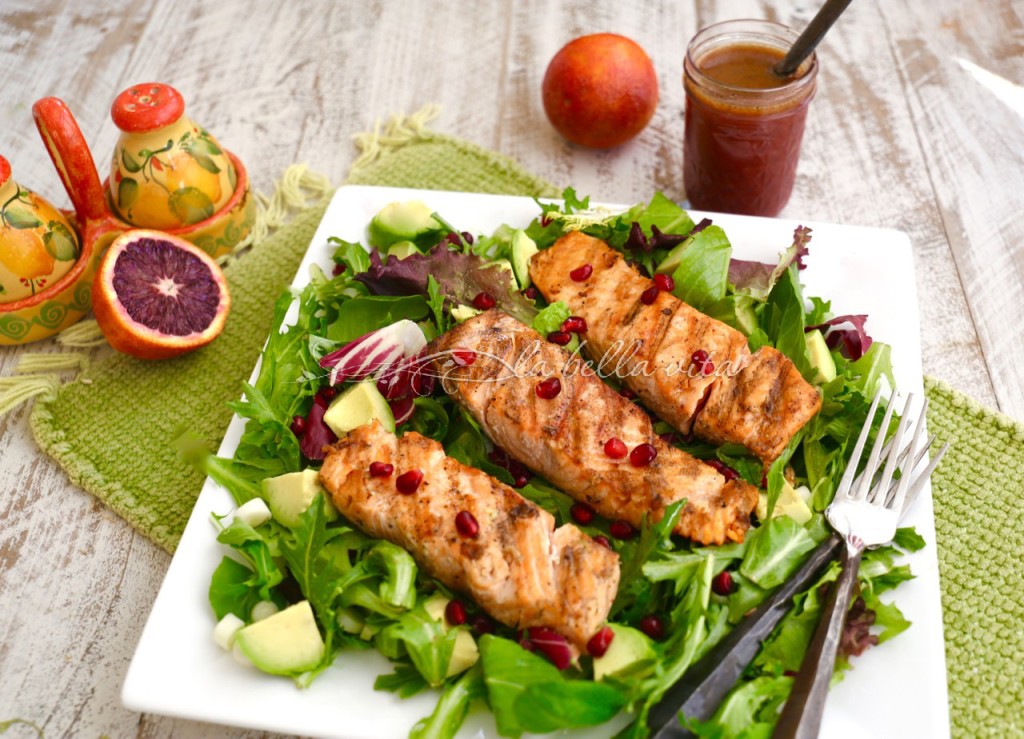 For the main course, we have a variety of mouth-watering options:
Grilled Italian Entrees
Spiedini With Chicken, Vegetables, And Bacon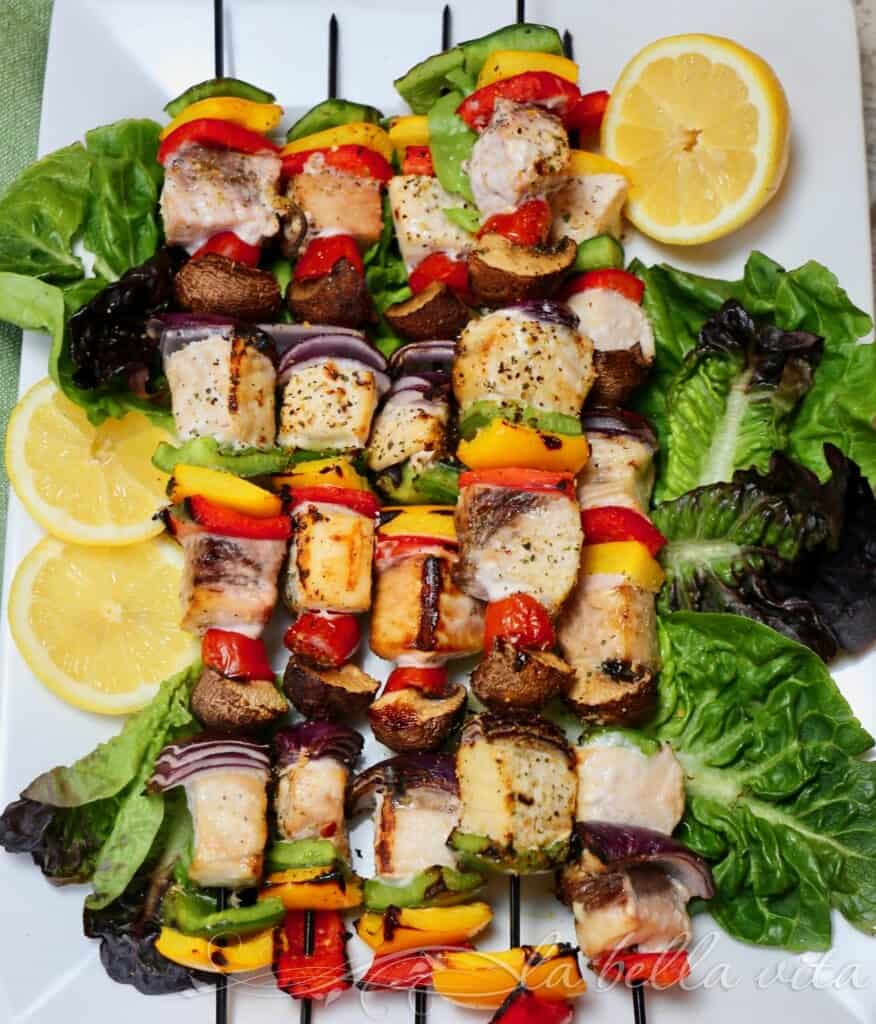 The Italian version of savory 'kabobs' or 'skewers' is known as "spiedini." These delicious treats consist of chunks of meat, fish, and vegetables grilled to perfection. The meats are often marinated to enhance their flavors. As a prep cook, I loved making these spiedini, also known as "kabobs" on the menu in those days. They were so popular that we prepared them continually throughout the night, as no other place in town offered them on their menus.
Another delightful option is the Grilled Swordfish Spiedini with Salsa Cruda. Italians also enjoy fish spiedini (spiedini di mare) featuring shrimp, scallops, tuna, swordfish, cuttlefish, or calamari. Before grilling, the fish is usually marinated or brushed with olive oil, lemon juice, herbs, and garlic.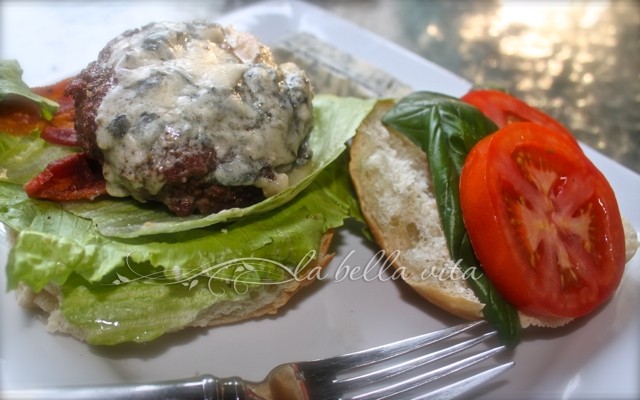 If you're in the mood for burgers, we've got you covered with these delicious options:
Grilled Burgers with Smoky Bacon, Basil, and Gorgonzola Cheese
Grilled Buffalo Beef and Pepper Jack Burgers
Big Mama, Big Kahuna, Garlic-y Big Mama Burger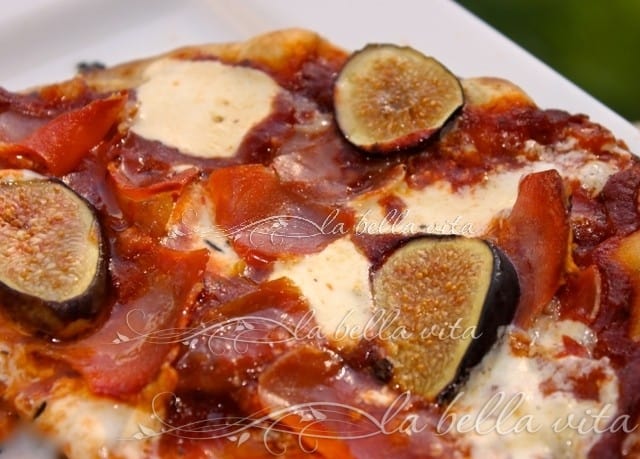 For pizza lovers, we have the Grilled Prosciutto and Marinated Mozzarella Pizza. And how about trying the Bistecca alla Fiorentina, a Tuscan grilled steak that will leave you craving for more?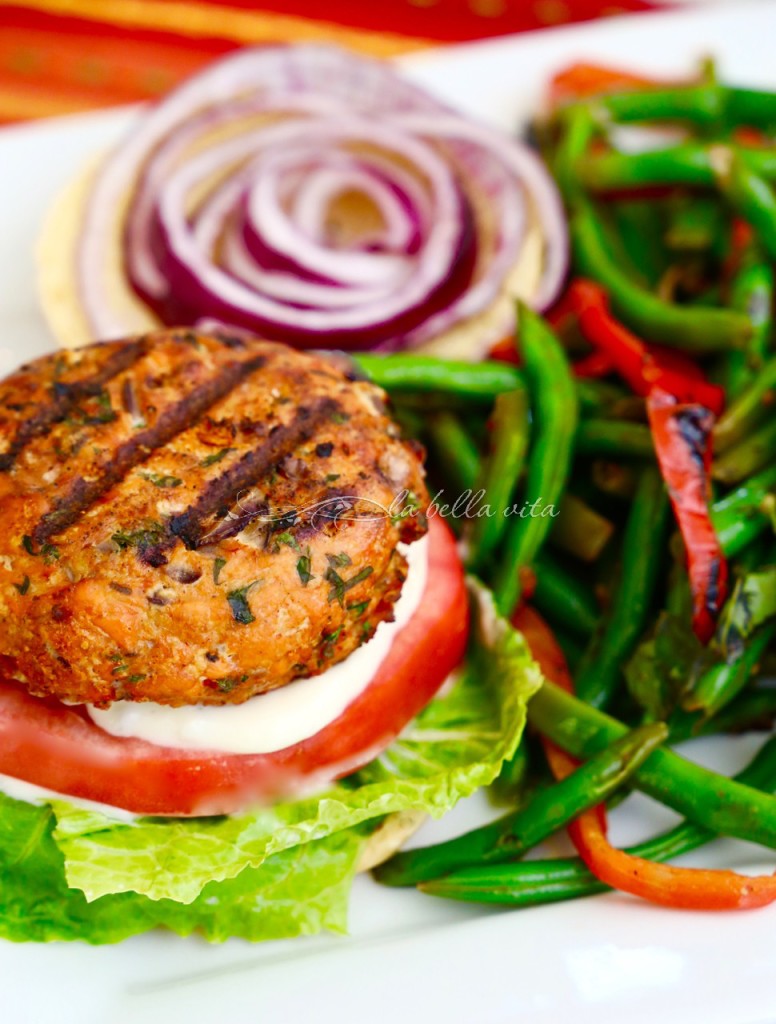 If you prefer seafood, try the Italian Grilled Swordfish with Creamy Lemon Caper Sauce. It's a unique and flavorful dish that will transport you to the coastal regions of Italy.
Finally, we have some delightful options for grilled Italian fruit desserts. Grilling fruit brings out its natural sweetness and creates a more concentrated flavor. It's a light and healthy way to end your outdoor feast. Some fruits that work well on the grill include peaches, pears, and apples. Here's a recipe to satisfy your sweet tooth:
Grilled Peaches with Mascarpone Cream and Sweet Balsamic Syrup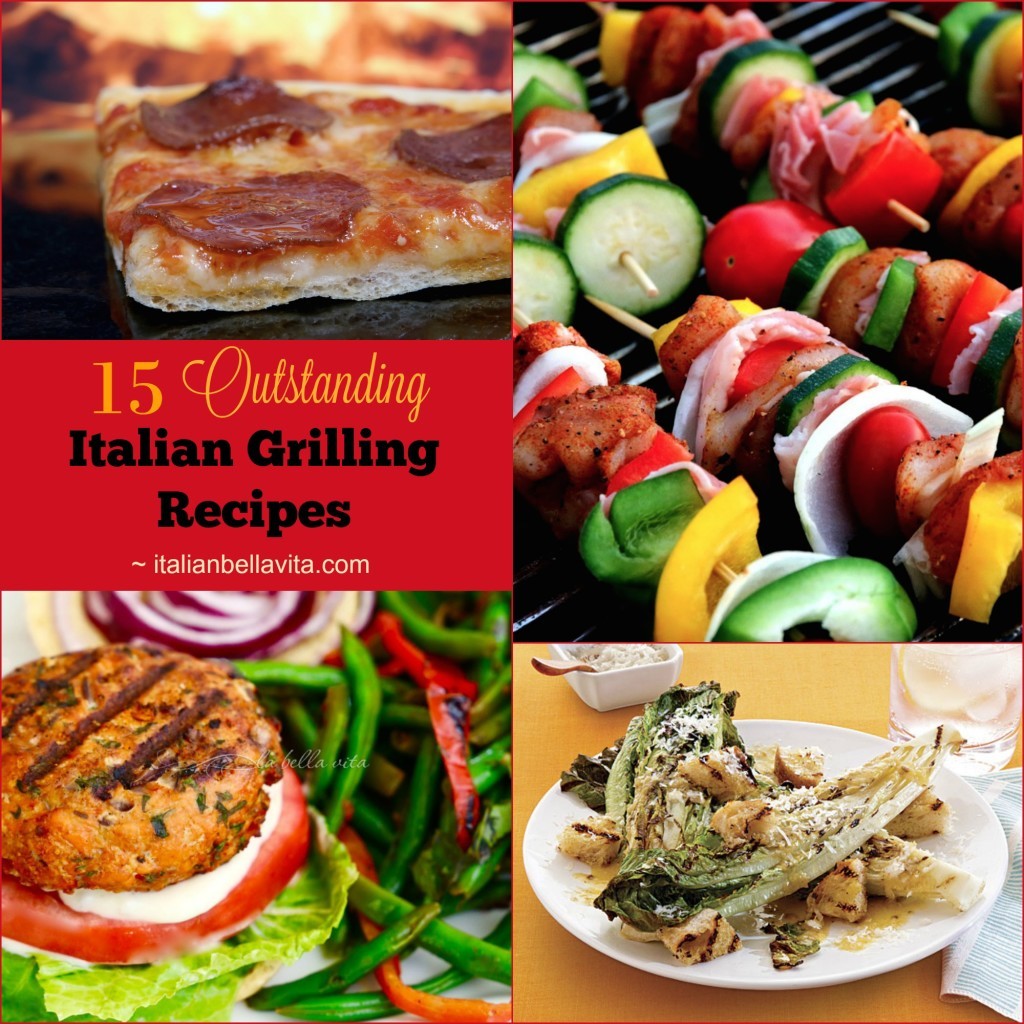 Grilling is all about relaxation and enjoying the outdoors with friends and family. Whether you're eagerly waiting for the summer grilling season or fortunate enough to grill all year round, these Italian grill recipes will surely satisfy your cravings. So fire up the grill and indulge in the flavors of Italy!
Hook'd Up Bar and Grill is your ultimate destination for a delightful grilling experience. Come and join us to enjoy the best of Italian cuisine infused with the smoky flavors of the grill.