A Tasty Twist on Traditional Fried Rice
Are you in the mood for a delicious plate of fried rice but want to avoid soy sauce? Look no further! At Hook'd Up Bar and Grill, we've got you covered with our gluten-free fried rice recipe. Not only is it incredibly easy to make, but it can also be customized to suit your taste buds. You won't even miss the soy sauce thanks to our secret ingredient: coconut aminos. It's time to say hello to your new soy-free best friend!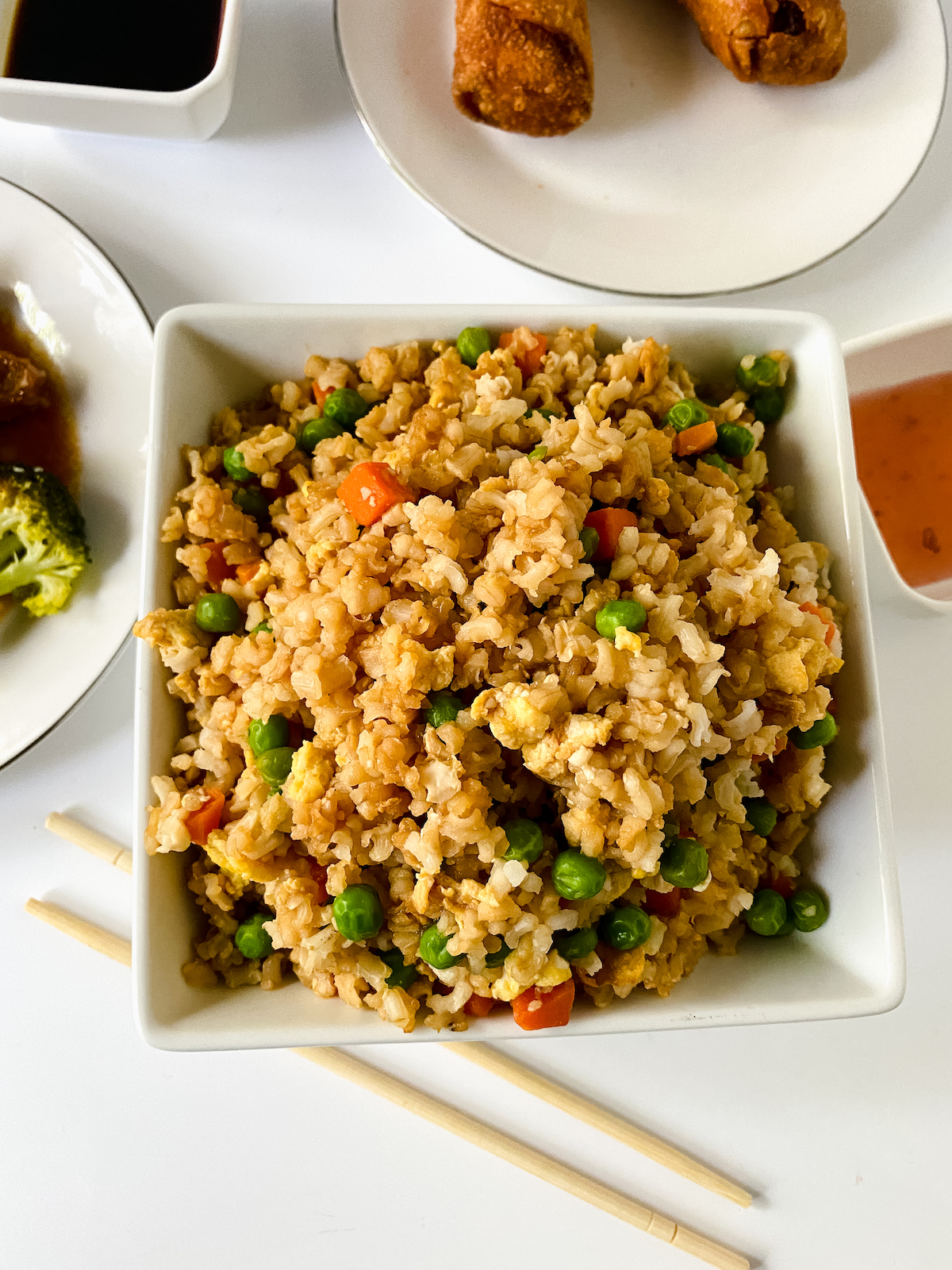 Embracing Allergen-Friendly Asian Cuisine
If you've always had a soft spot for Asian-style cuisine like we do at Hook'd Up Bar and Grill, you'll be thrilled to know that our soy-free fried rice is perfect even for those with allergies. We understand the challenges of allergies to soy, sesame, and fish, which are often common ingredients in Asian dishes. But fear not! With some creativity and our culinary expertise, we've crafted a fried rice recipe that bypasses soy sauce entirely.
The Key to Flavorsome Fried Rice
Fried rice has a distinct taste and texture that we don't want you to miss out on. Instead of traditional soy sauce, we rely on coconut aminos as a substitute. These aminos have a remarkably similar taste to soy sauce and perform equally well in recipes. What's more, they are not only gluten-free but also soy-free and generally allergy-friendly. If you find the taste slightly different, simply add a pinch of salt. Coconut aminos have a milder saltiness compared to soy sauce.
Crafting Gluten-Free Soy-Free Fried Rice
The beauty of our gluten-free fried rice is that it features simple ingredients that are naturally free of gluten. Here's what you'll need to whip up this delectable dish:
Four cups of cooked white or brown rice (your choice!)
A tablespoon of your preferred cooking oil
Minced garlic (or ginger if you prefer)
Beaten eggs or a vegan scrambled egg substitute (optional)
Two cups of frozen peas and carrots for convenience
One-third cup of coconut aminos (no soy in sight!)
Two cups of your choice of ground chicken, beef, pork, or vegan meat substitute (if you prefer a heartier meal)
To ensure your rice has the perfect consistency, it's best to use cold rice. You can either cook it earlier in the day or prepare it the night before.
Begin by sautéing your veggies and garlic in your favorite oil. Once cooked, set them aside and proceed to cook your scrambled eggs or vegan egg substitute, if using. Once the eggs are done, mix them with the vegetables. Next, add the rice, coconut aminos, and meat of your choice.
And that's it! Making this mouthwatering soy-free fried rice couldn't be simpler.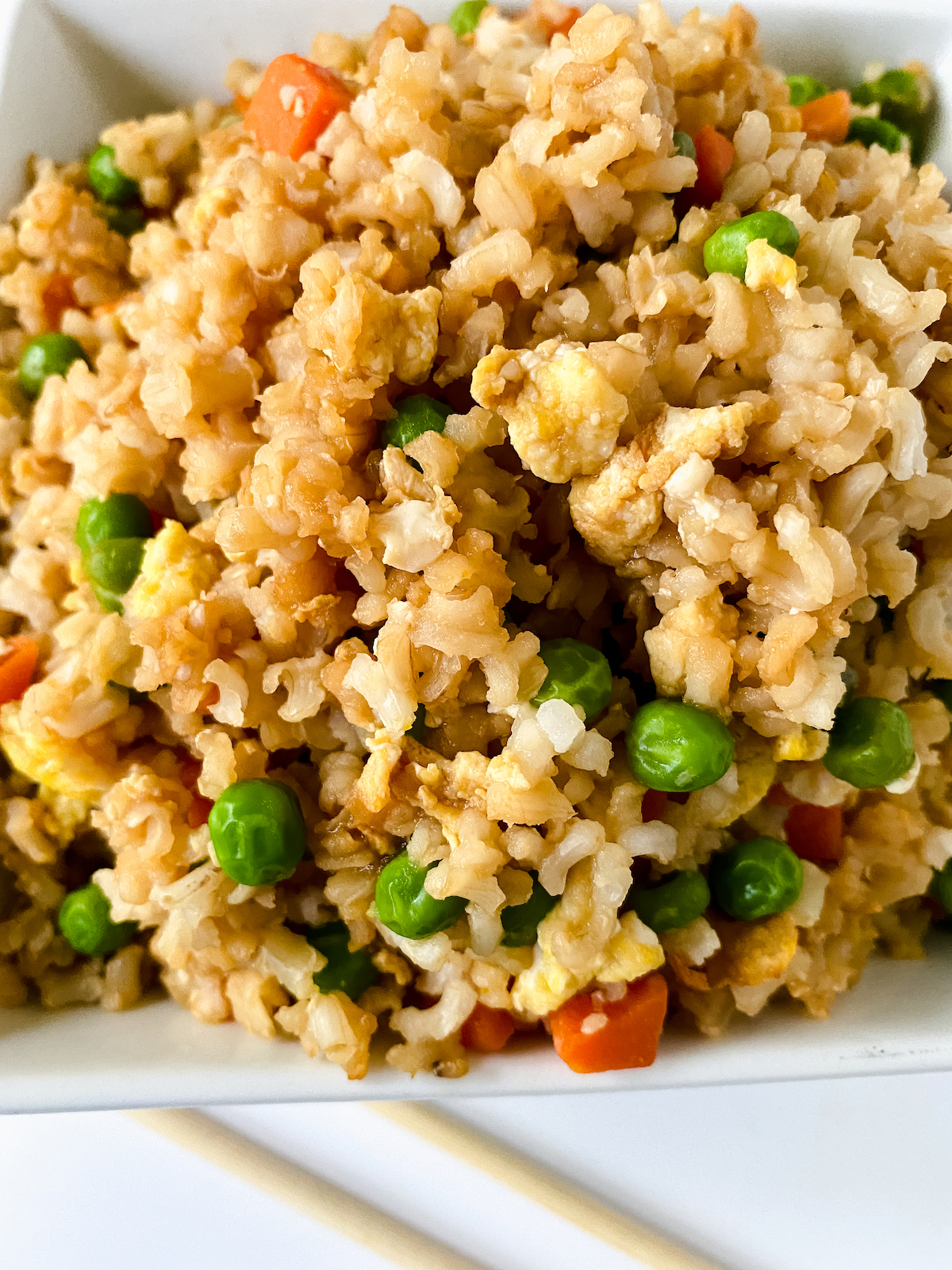 Your Questions Answered
What can I use instead of soy sauce for fried rice?
If you're looking for an alternative to soy sauce for your fried rice, coconut aminos are an excellent choice. They offer a similar taste and color, ensuring no one will notice the difference. It's worth noting that coconut aminos have their own unique flavor profile that sets them apart from soy sauce.
How can I make fried rice without soy sauce and sesame oil?
To enjoy fried rice without soy sauce and sesame oil, simply substitute coconut aminos for the soy sauce and olive oil for the sesame oil. Your favorite cooking oil can be a fantastic sesame oil substitute.
Can I make fried rice without eggs and soy sauce?
Absolutely! If you prefer your fried rice without eggs, feel free to omit them or use a vegan scrambled egg substitute. As for soy sauce, you can easily replace it with coconut aminos, giving your fried rice the same delicious flavor.
Looking for more soy-free and allergy-friendly recipes? Don't miss out on our other favorite recipes and helpful tips for preparing Asian-style dishes. At Hook'd Up Bar and Grill, we're dedicated to delivering delightful dining experiences for everyone.