A Delicious Copycat Recipe for Arby's Beef N' Cheddar Sandwich
Introduction
Craving the mouthwatering flavors of Arby's Beef 'N Cheddar sandwich? Look no further! With this easy and quick recipe, you can enjoy the same delectable taste from the comfort of your own home. Say goodbye to long lines and hello to a homemade version that's even better!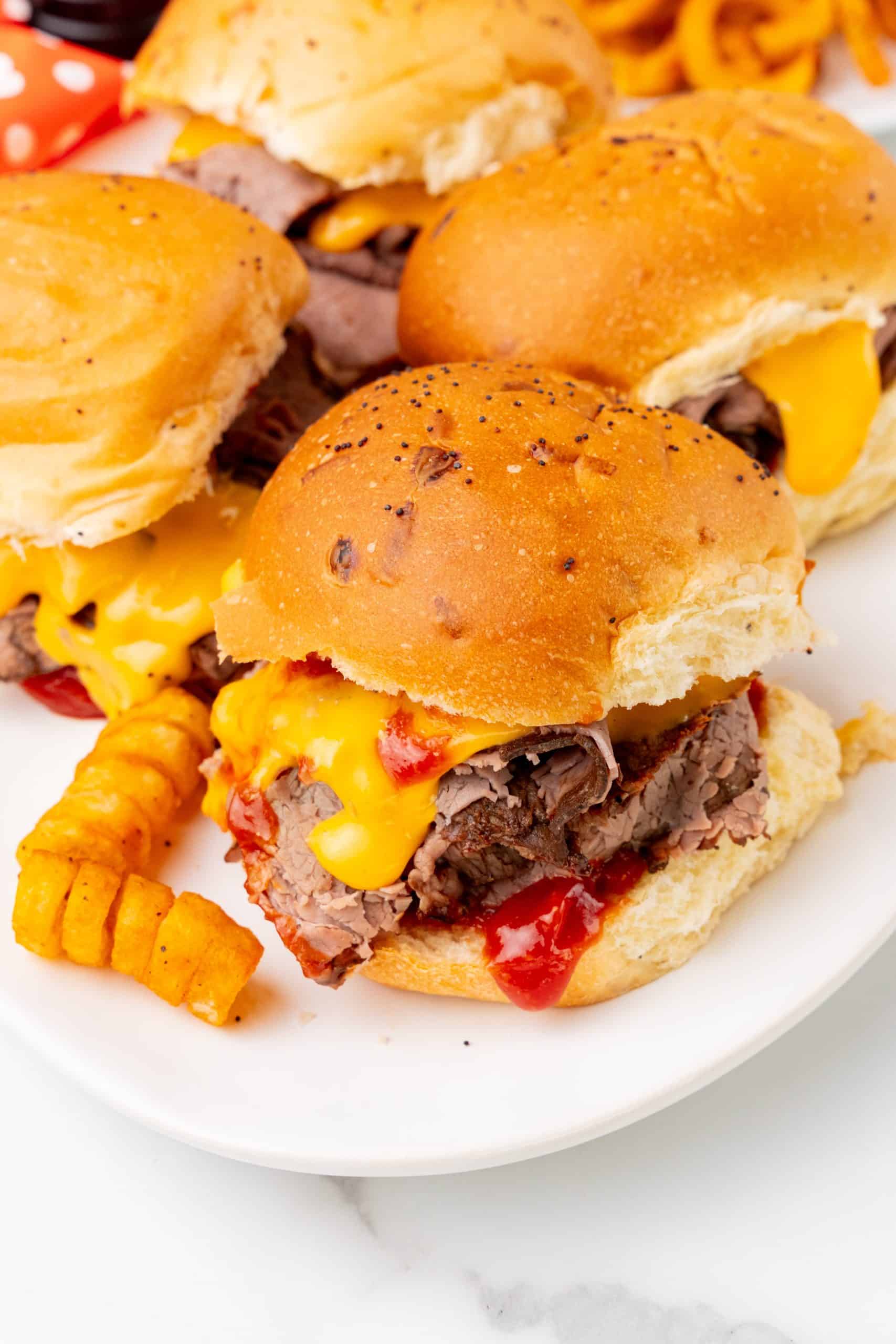 Recreating the Fast Food Magic
Arby's Beef 'N Cheddar sandwich is a fast food classic that many of us love. The combination of tender roast beef, golden cheese sauce, and tangy Arby's sauce on a soft bun is truly irresistible. However, why settle for fast food when you can make an equally delicious, if not better, version in your own kitchen?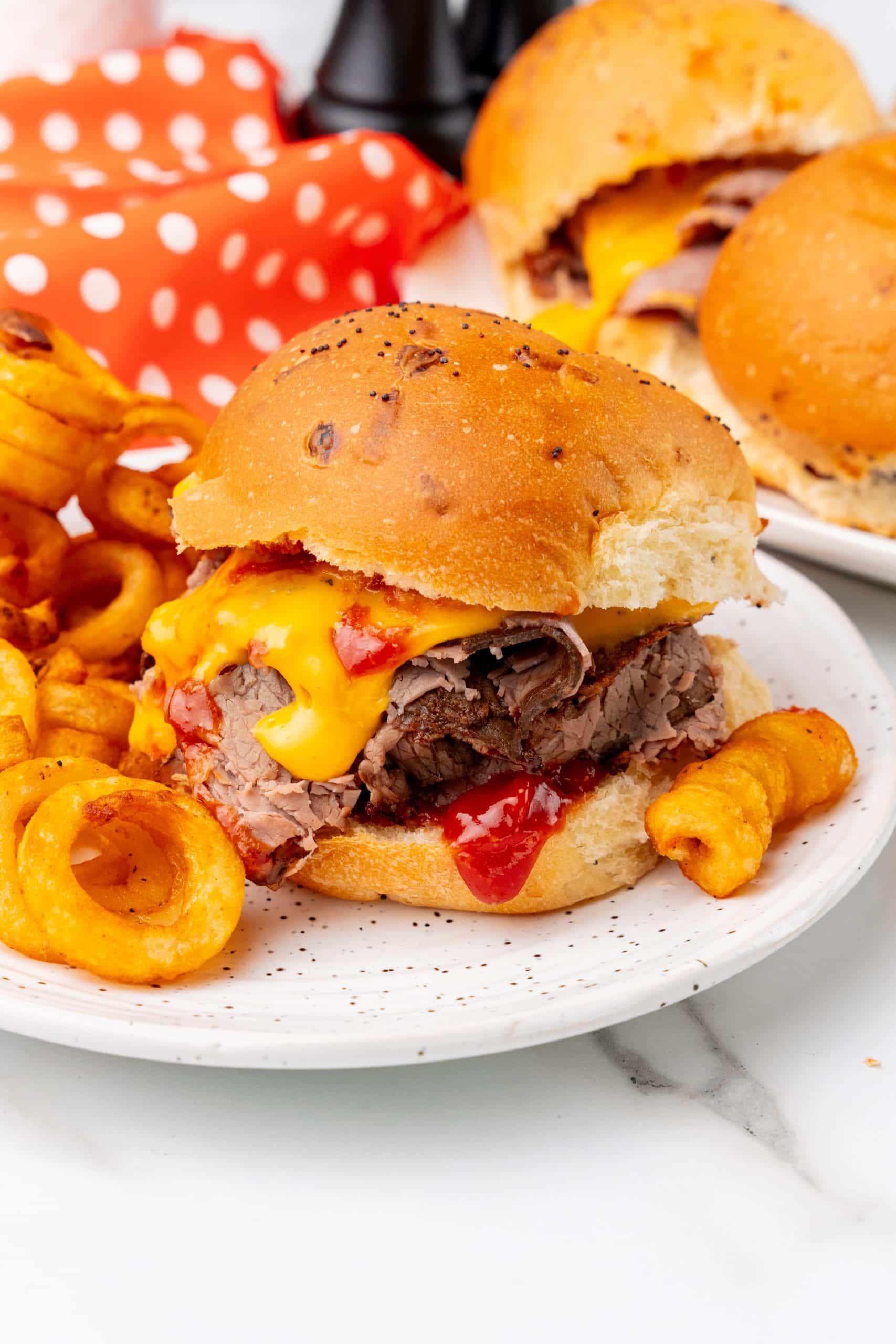 The Perfect Ingredients
To recreate this iconic sandwich, you'll need the following ingredients:
Buns: Choose onion buns for that extra flavor.
Roast beef: Opt for thinly sliced roast beef from the deli. The thin slices ensure a tender and melt-in-your-mouth experience.
Cheese: American cheese works perfectly for that rich and creamy texture.
Milk: Adding milk to the cheese sauce gives it a smooth consistency.
Spices: Ground black pepper and garlic powder provide the perfect balance of flavors.
Sauce ingredients: Ketchup, water, garlic powder, onion powder, and salt create a delightful sauce that complements the roast beef and cheese.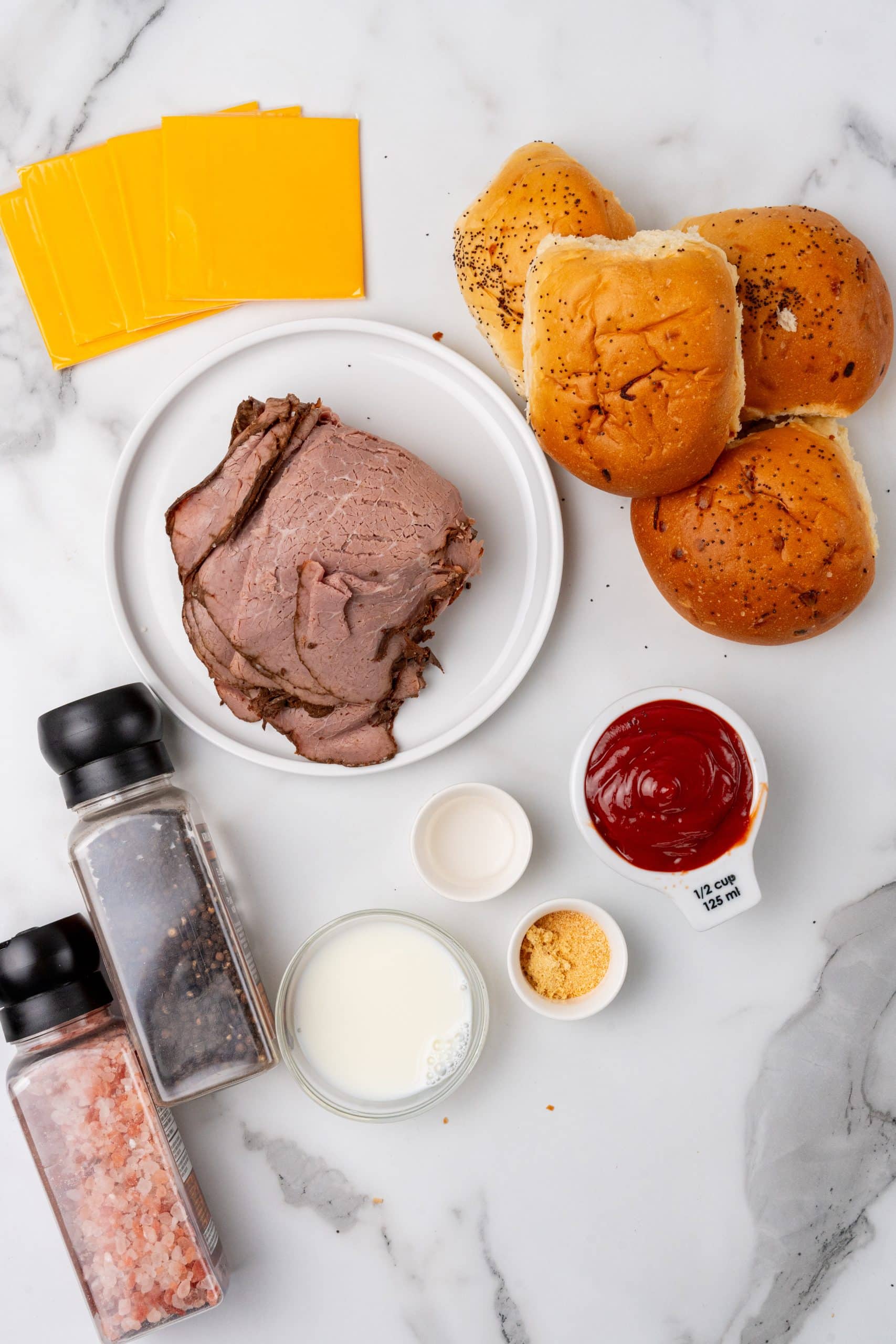 Crafting Your Sandwich
Making your own roast beef and cheddar sandwich is a breeze! Here's how:
Heat a skillet over medium heat and add the roast beef. Cover with a lid and reduce the heat to medium-low.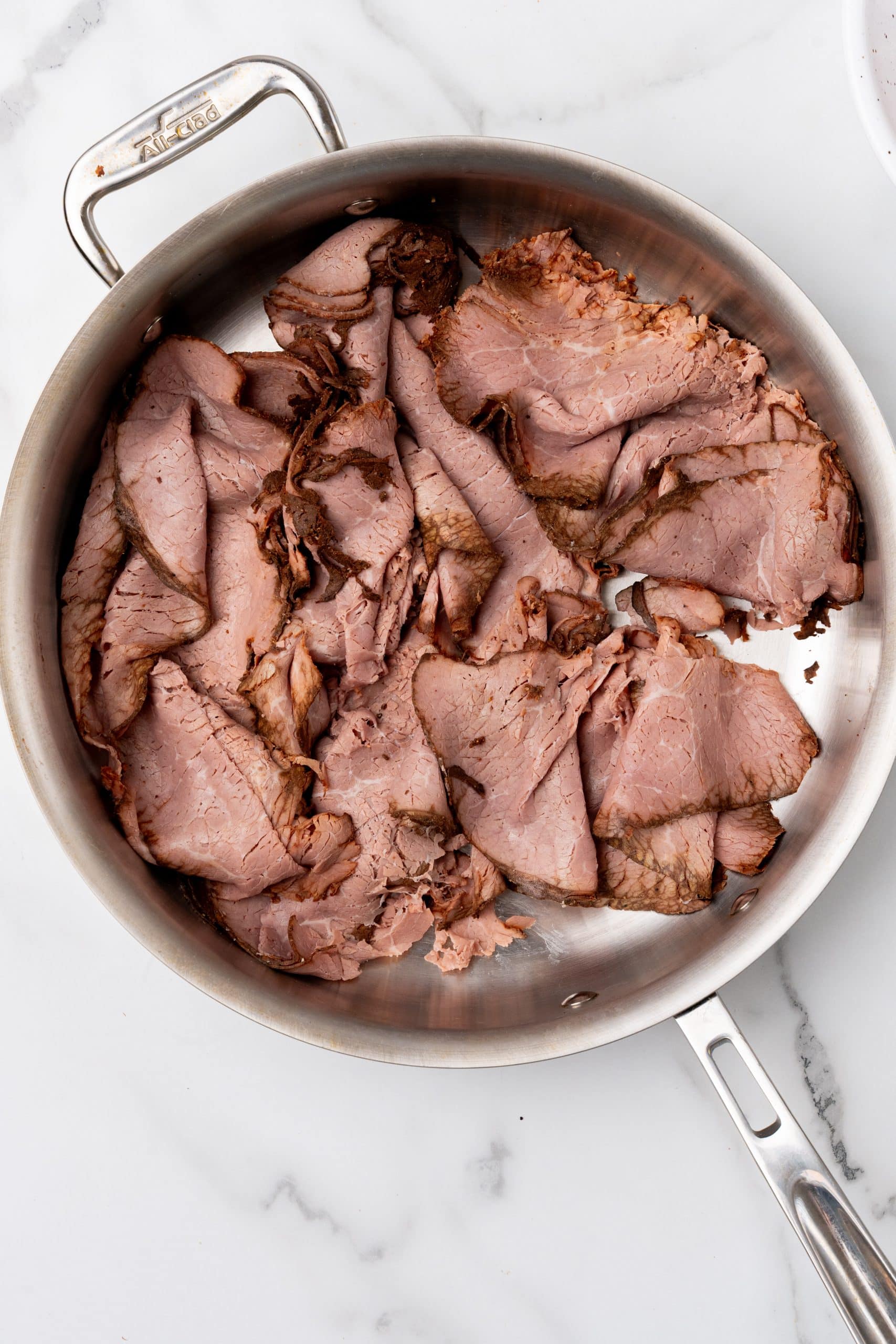 While the meat warms, mix together the sauce ingredients and spread the sauce on the buns.

In a small pot over medium-low heat, combine the cheese, milk, garlic powder, and ground black pepper. Stir until the cheese has melted and the mixture is well combined.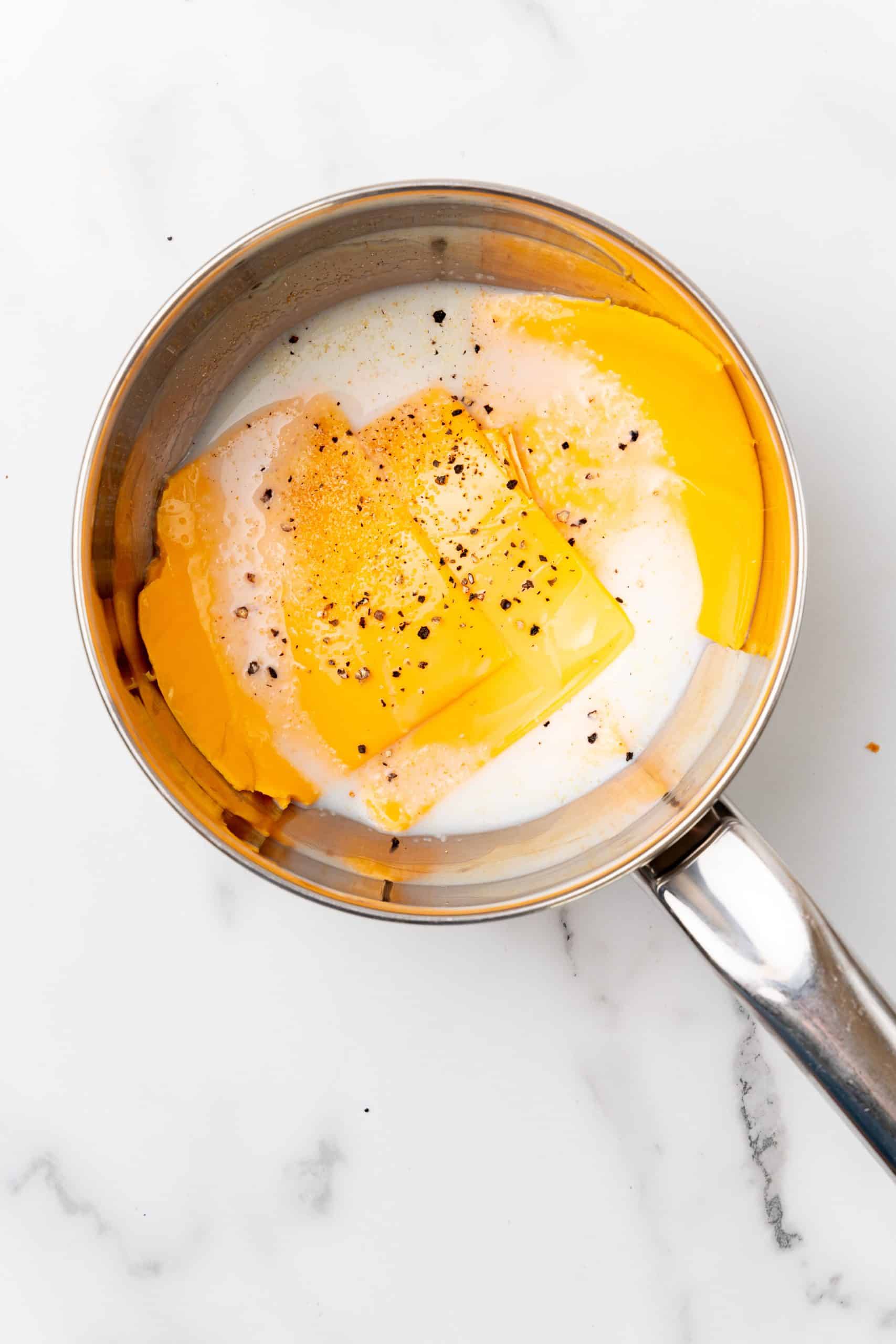 Assemble your sandwiches by piling the warm roast beef onto the buns.

Top the meat with the cheese sauce and add more Arby's sauce if desired. Complete the sandwich by placing the other half of the bun on top.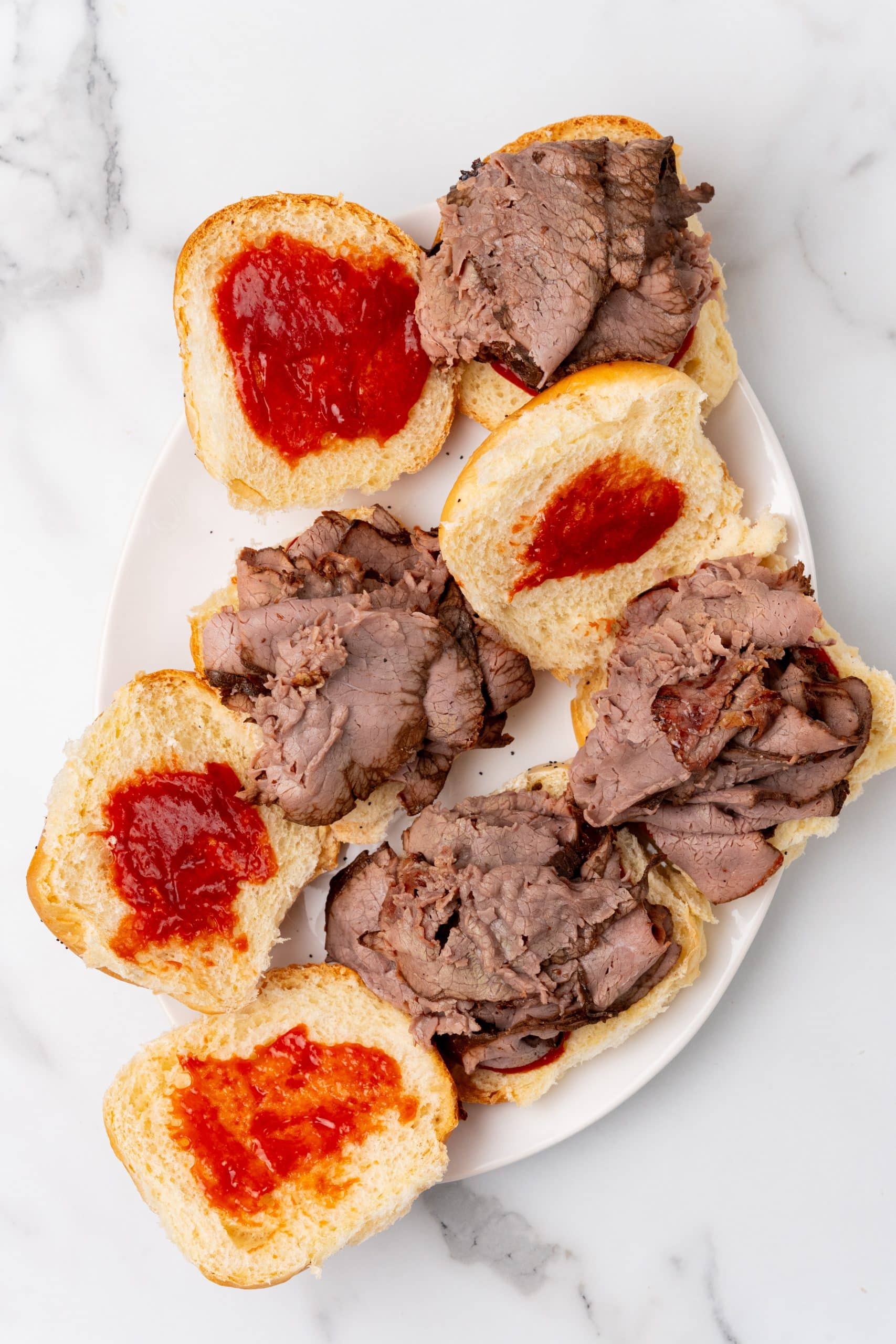 Serve immediately, ideally with a side of curly fries, for the ultimate in-home Arby's experience.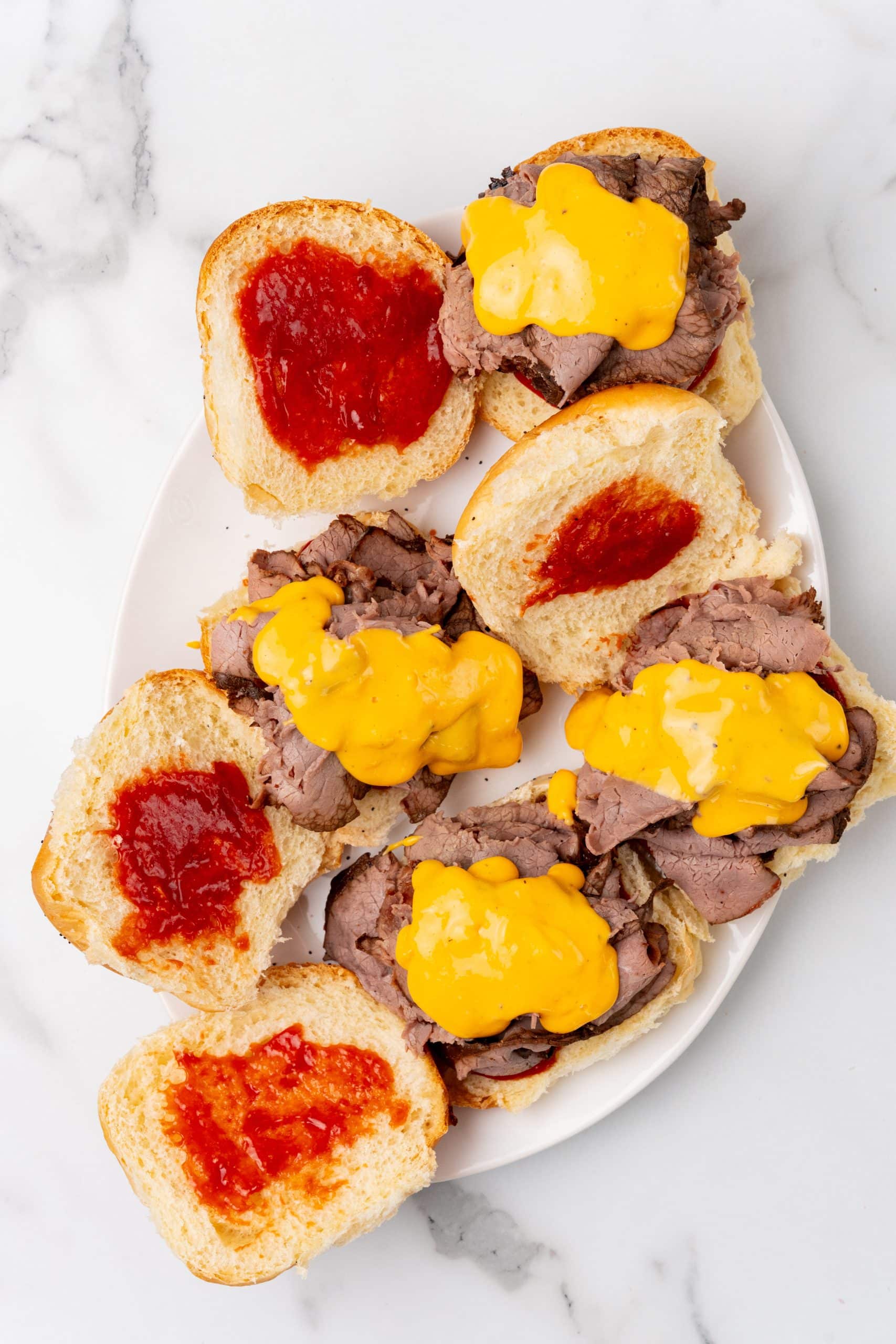 Storing Leftovers
While it's best to enjoy these sandwiches right away due to potential sogginess, if you have any leftover roast beef, cheese sauce, or Arby's sauce, store them separately in airtight containers in the refrigerator for a few days.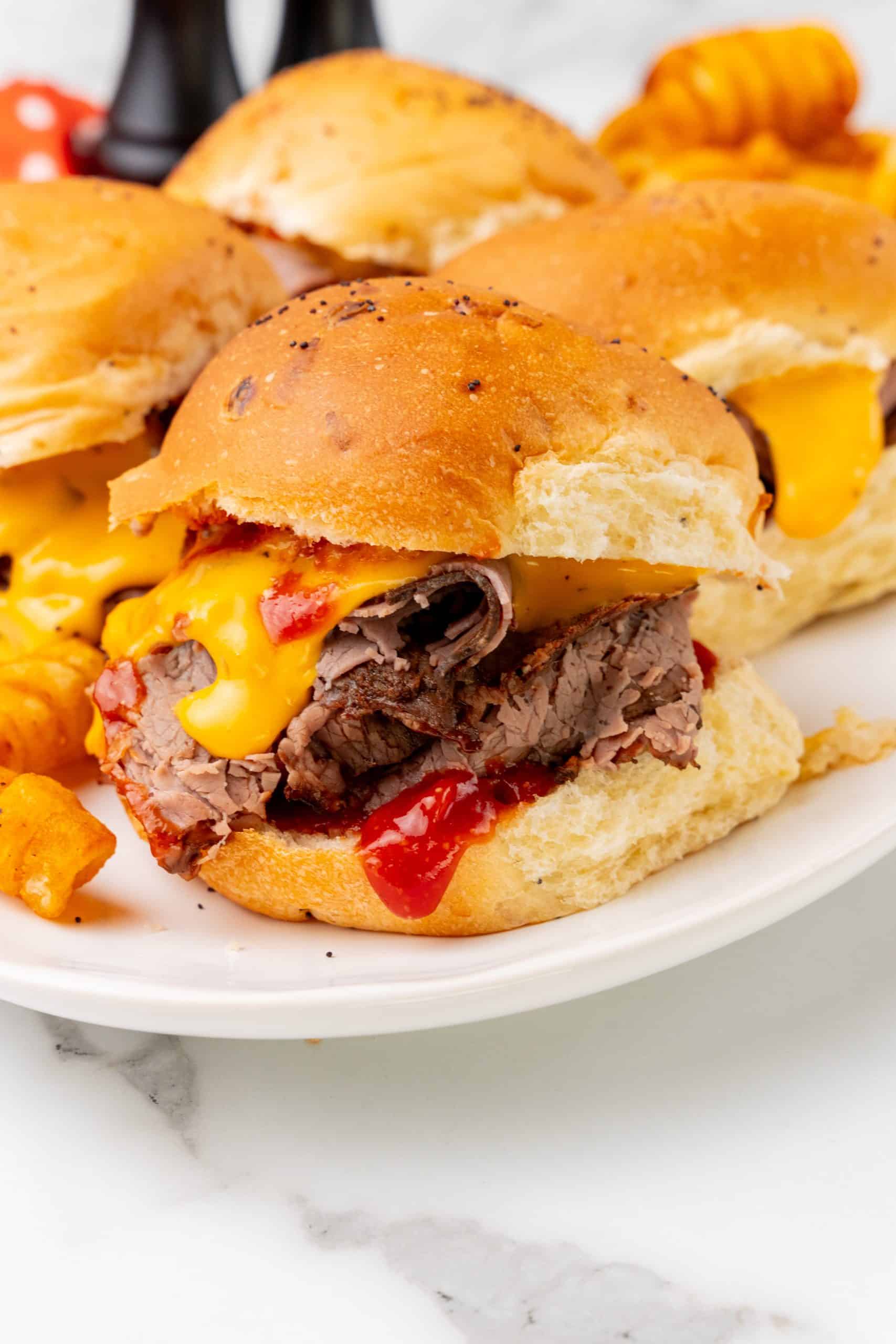 Customize Your Sandwich
Toasting the rolls is completely up to you! Arby's does it for their classic sandwich, but it's not essential.
Wondering what sauce Arby's uses for their Beef 'N Cheddar? It's called Red Ranch, which has a similar taste to Catalina salad dressing. If you prefer, you can purchase Arby's special sauce from most grocery stores or online here.
Choosing the Perfect Roast Beef
For the best-tasting roast beef, consider buying it from Kroger's store brand or opt for Boar's Head. Regardless of the brand you choose, medium doneness is recommended for optimal flavor.
Tips and Tricks
Here are some additional tips to elevate your sandwich-making experience:
Ask the deli to thinly slice the beef for you.
If you prefer, you can substitute shredded cheddar or even Velveeta for the American cheese in the sauce.
Don't have time to make the sauce? Grab a bottle of Catalina dressing for a quick alternative.
To fully recreate the Arby's experience, serve your sandwiches with a side of Arby's curly fries. You can find them in the frozen french fry section of most grocery stores.
Explore More Copycat Recipes
If you enjoy recreating fast food favorites at home, we have more delicious copycat recipes for you to try. Start satisfying your cravings today with these mouthwatering options:
Copycat Chick Fil A Sandwiches
McDonald's Big Mac (Copycat Recipe)
Taco Bell's AM Crunch Wrap
Instant Pot 'McRib' Sandwiches (McDonald's Copycat)
We can't wait to hear about your experience with our Half Pound Beef And Cheddar sandwich recipe. Share your thoughts and feedback in the comments below. For more amazing recipes and exciting content, visit Hook'd Up Bar and Grill. Stay connected with us on Pinterest, Facebook, and Instagram for all the latest updates!
Recipe adapted from Oh Sweet Basil.