Introduction
Looking for a mouthwatering, gluten-free dinner recipe that's both effortless and delectable? Look no further! Our slow-cooked gluten-free BBQ pulled pork is a year-round favorite at Hook'd Up Bar and Grill. With only four ingredients, it couldn't be easier to prepare. So, let's get started!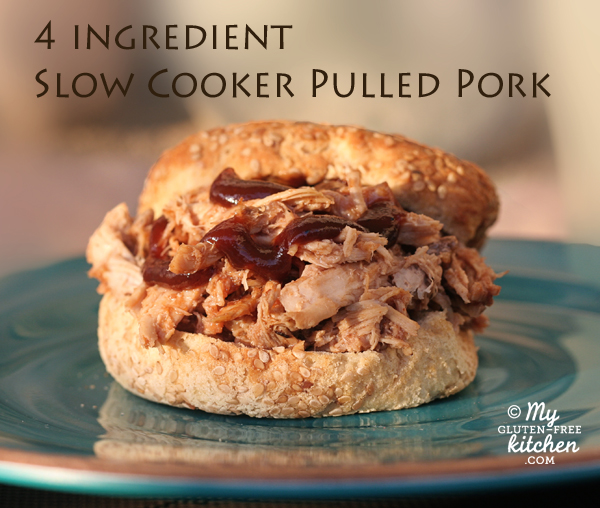 The Convenience of Slow Cooking
One of the things we adore about this recipe is how it simplifies dinnertime. Picture this: dinner has been cooking all day in the slow cooker, and you're rewarded with tender, juicy pulled pork that falls apart effortlessly. At Hook'd Up Bar and Grill, we appreciate the stress-free experience that slow cooking provides. In fact, we try to incorporate slow cooker recipes into our meal plan at least once a week.
Unleashing the Flavors
In this recipe, boneless pork roasts are slow-cooked throughout the day in a simple broth until they become melt-in-your-mouth tender. Just two forks are all you need to effortlessly shred the pork. Adding your favorite gluten-free barbecue sauce to the slow cooker about an hour before serving infuses the meat with a smoky, sweet flavor that will leave you wanting more.
Serving Suggestions
We love serving this gluten-free pulled pork on a soft gluten-free hamburger bun, creating mouthwatering pulled pork sandwiches. At Hook'd Up Bar and Grill, we prefer using gluten-free hamburger buns made by Canyon Bakehouse, which are available at retailers nationwide. If you're lucky, you may even find great gluten-free hamburger buns at a local gluten-free bakery.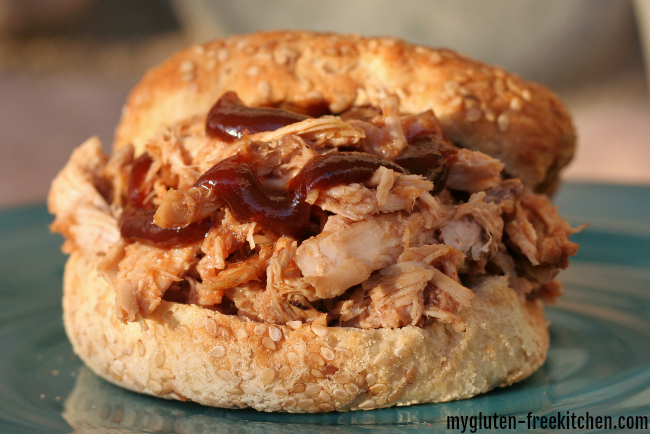 Freezer-Friendly and Versatile
You can easily double this recipe if you have a larger slow cooker, and any leftovers freeze exceptionally well. At Hook'd Up Bar and Grill, we often freeze half of the prepared pulled pork for future use, making meal planning a breeze. So why not make a batch and have delicious, ready-to-eat pulled pork on hand whenever you need it?
Expert Tips and Tricks
Notes on Ingredients
When using bouillon, it's crucial to carefully examine the ingredients to ensure there is no hidden gluten. At Hook'd Up Bar and Grill, we highly recommend using Herb-Ox brand bouillon, which is clearly labeled as gluten-free.
Luckily, many BBQ sauce brands are now explicitly labeled as gluten-free. For years, we've enjoyed using Sweet Baby Ray's Honey Barbecue Sauce for its sweet flavor and affordability. Recently, we've also discovered the delectable Stubb's Sticky Sweet BBQ sauce, which is not only gluten-free but also certified as such.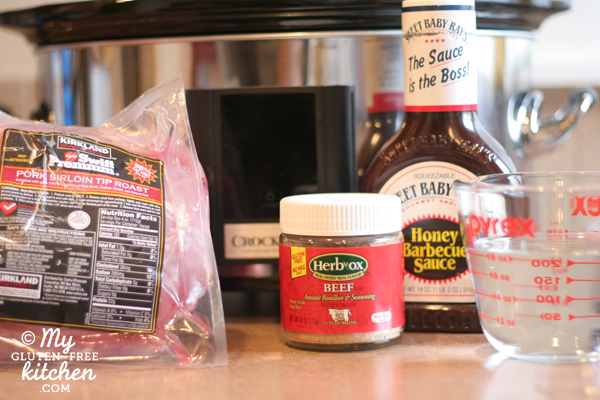 Customize Your Flavor
The beauty of this recipe lies in its versatility. You can easily tailor the flavor to your liking, whether you prefer it sweet, tangy, spicy, or smoky. Simply choose your favorite gluten-free BBQ sauce to achieve the desired taste. For the best results, we recommend checking the manufacturer's website to confirm the gluten-free status of your chosen sauce.
Add Some Sides
If you have two slow cookers, why not use one to prepare a delicious side dish, like our mouthwatering baked beans? Alternatively, our Crock Pot potatoes perfectly complement the flavors of the pulled pork. With both slow cookers in action, meal preparation becomes a breeze!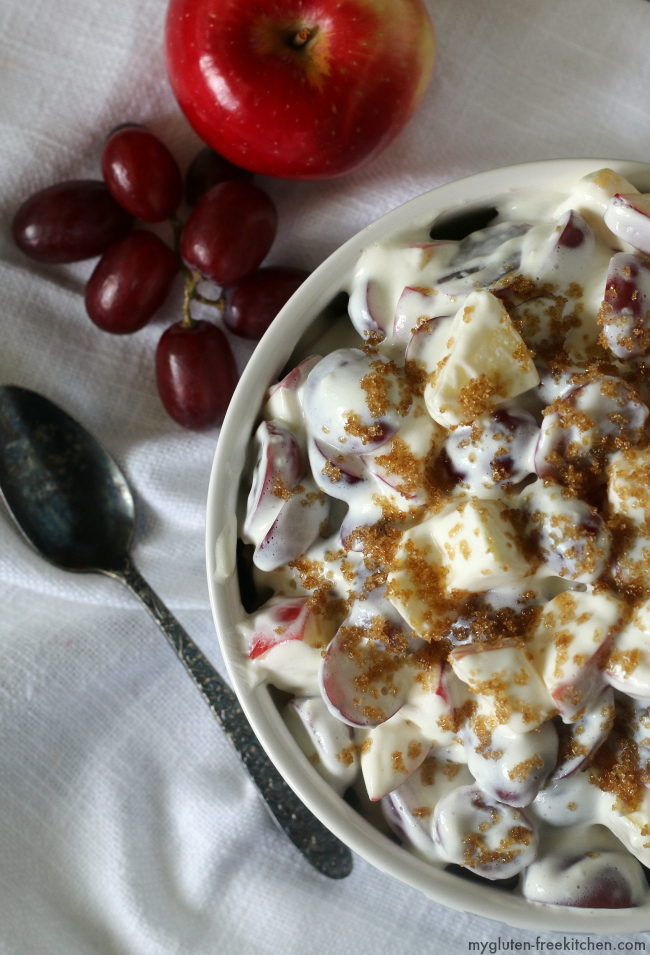 Wrapping Up
If you're a fan of pork, you're in for a treat! Give our gluten-free Crock Pot pulled pork recipe a try and discover why it's a timeless favorite at Hook'd Up Bar and Grill. Your taste buds will thank you!
Was this article helpful? Share it with your friends and family!