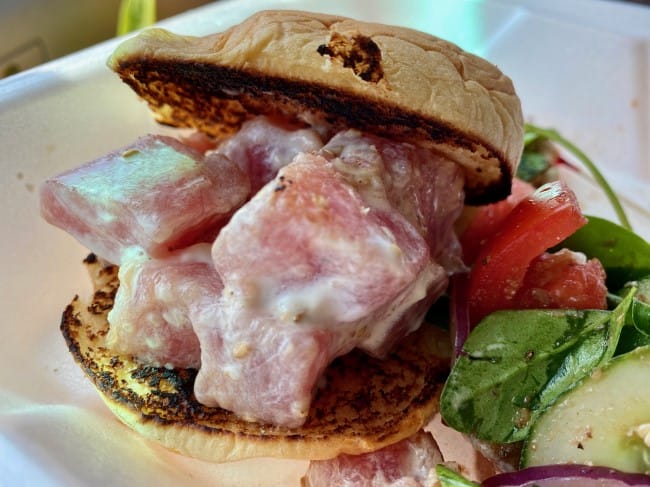 I've spent the last few months fully immersing myself in the food truck culture right here in Central Arkansas. What I've found is a vibrant array of mobile eateries offering an incredible selection of mouthwatering dishes. It's important, now more than ever, to show our support for these culinary gems. So get ready to satisfy your taste buds as I share my top 10 must-visit food trucks.
The Southern Standard: Modernizing the Classics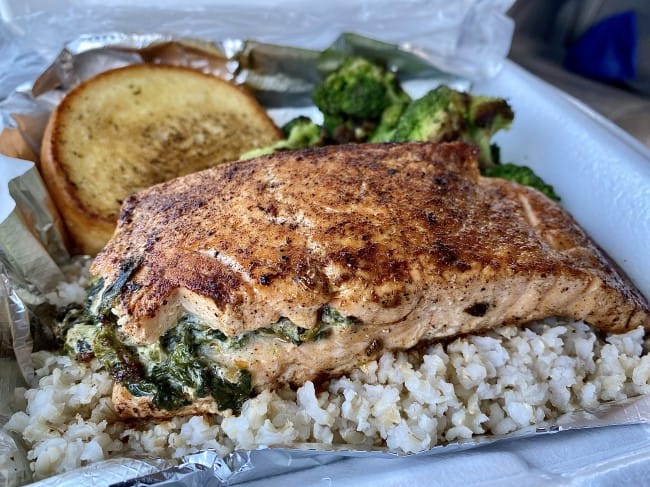 This particular food truck is a true master when it comes to reinventing your favorite traditional dishes. Brace yourself for a tantalizing experience with their Southern Standard Burger, Spicy Szechuan Chicken, or Loaded Tater Tots. With a menu that changes regularly, there's always something new and exciting to discover.
Jude's Delight: A Wholesome Gastronomic Adventure
Jude's Delight is an absolute gem, serving up delectable dishes that will leave you craving more. While their cheeseburgers, like The Mac Daddy, are divine, it's the stuffed salmon with spinach dip that truly steals the show. And don't forget to save room for their irresistible desserts, such as the indulgent chocolate cake. Oh, and make sure to try the birria quesadilla, which has garnered rave reviews from food enthusiasts.
Filipino Munchies: A Taste of the Exotic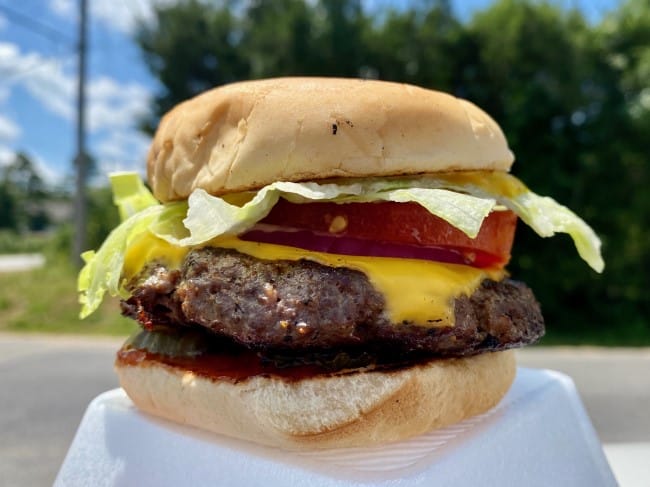 Filipino Munchies has won me over with its sensational offerings. Immerse yourself in the flavors of the Philippines with their mouthwatering lumpia, savory pancit (rice noodles with chicken and carrots), and delightful Huli Huli Chicken. Plus, their convenient order-ahead option earns them extra points for efficiency.
Rock Bottom BBQ: A Smoky Extravaganza
Prepare to be amazed by the fantastic cheeseburgers and pulled pork sandwiches at Rock Bottom BBQ. Served with creamy slaw, the smoky pulled pork will have you coming back for seconds. And let's not forget their mouthwatering burger that can hold its own against any competition. You can usually find this gem near Pinnacle Mountain.
Tacos El Gordo: Tiny Tacos, Towering Flavors
Residents of North Little Rock cannot stop singing the praises of Tacos El Gordo, a mobile taqueria parked on JFK Boulevard. These tiny tacos pack a powerful punch of flavor, with the standout being the irresistible pastor. Prepared from tender pork with crispy edges, this mouthwatering delight is sliced straight from the rotating spit and tucked into warm tortillas.
Cheesecake on Point: A Slice of Heaven on Wheels
Cheesecake enthusiasts, prepare to be dazzled by Cheesecake on Point. The talented owner and baker, Matcha Norwood, creates a variety of cheesecake cupcakes and tantalizing slices on a stick. Sample the red velvet, peach, or strawberry shortcake flavors, and prepare to be transported to dessert heaven.
KnightFire BBQ: Searcy's Barbeque Haven
For an unforgettable barbeque experience, make your way to Searcy and indulge in KnightFire BBQ. Their menu boasts succulent sliced brisket, heavenly smoked pork belly (pork candy), and unforgettable brisket tacos. Rumor has it their cheeseburgers are legendary as well. Looks like it's time for me to embark on a delicious research expedition!
Morrison's Fried Pies: A Deep-Fried Delight
Prepare to have your fried pie expectations shattered at Morrison's in Hot Springs. Offering an extensive selection of flavors, their pies are truly a revelation. Don't miss out on the chocolate, blackberry, peach, or chicken pot pie options. The secret lies in the perfect fry job and a thicker crust that sets these pies apart.
El Sur Street Food Co.: A Taste of Honduras
Experience the gastronomic wonders of Honduras with El Sur Street Food Co. Don't miss out on the Baleada (Con Todo), a handheld delight filled with refried beans, fried plantains, pastor, pickled onion, crema, and avocado. This sumptuous creation has elevated El Sur Street Food Co. to the pinnacle of the food truck scene.
A Little Crêpesy: Pancake Pleasures
I proudly declare my allegiance to Team Crêpe, and A Little Crêpesy is a food truck that has stolen my heart. This charming little truck serves up delectable thin pancakes that come in both sweet and savory varieties. Try The Caprese, The Nutella, or The Fruit Medley for a delightful culinary experience that will leave you wanting more.
Remember to support these local food trucks and experience the diverse and extraordinary culinary world they offer. For more information and to discover other exciting dishes, visit Hook'd Up Bar and Grill.
Let the food truck journey begin!