The Perfect Sweet Treats for Outdoor Adventures
These delightful dutch oven dessert recipes are a joy to create while camping! They're incredibly easy to whip up, packed with flavor, and always a hit with everyone.
A cast iron dutch oven is an essential tool for any camping enthusiast. What makes this versatile pot even more incredible is its ability to be used over a fire or camp stove, making it the perfect choice for outdoor cooking.
When we're out enjoying the wonders of nature, I want to ensure that we also indulge in delectable food. And what better way to conclude a meal than with a tantalizing dessert? It's the ideal remedy to satisfy your sweet tooth.
If you're currently short on time, don't worry! You can save this post for later by pinning it to your favorite board on Pinterest. It'll be patiently waiting for you when you're ready.
To save you precious time in your quest for the perfect camping dessert, I've assembled a carefully curated list just for you. These effortless dutch oven dessert recipes should undoubtedly be included in your meal planning for your upcoming camping trip.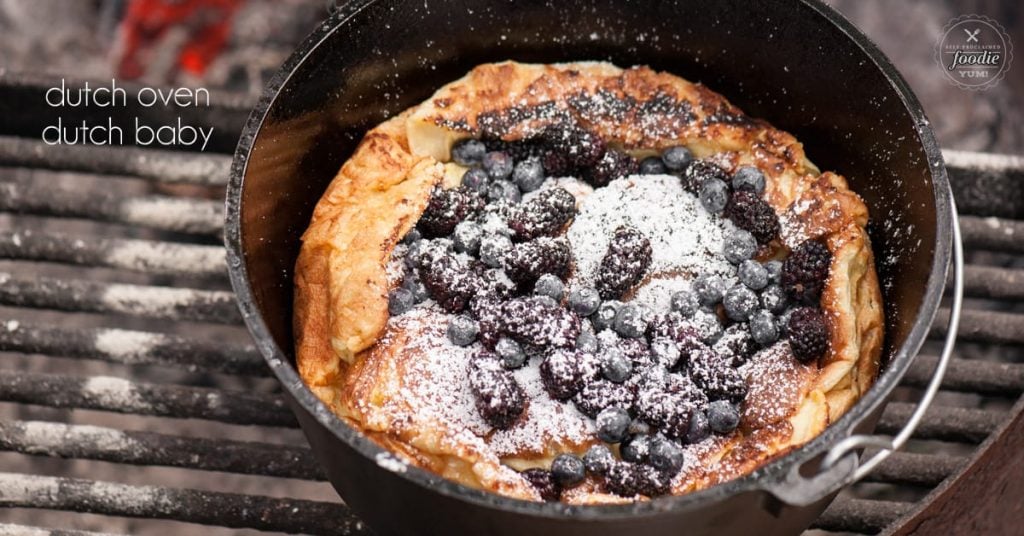 Camping Essentials for Dutch Oven Recipes:
I absolutely adore using the Lodge Cast Iron Skillet for all my sautéing.
These silicone tongs are perfect for effortlessly flipping and gripping hot food.
My all-time favorite 9QT Overmont Dutch Oven is ideal for cooking one-pot style meals over the fire.
These long-handled wooden utensils make stirring easy, and they won't melt or become overly hot!
The cast iron scrubber set is vital for safely cleaning your cast iron.
I always keep parchment paper and paper towels on hand as well.
Tips and Tricks:
When planning for your next trip, create a list of all the ingredients needed for your camping meals. This list will serve as your packing guide and make it much easier to determine the exact groceries you need to buy and compile a shopping list.
When it comes to camping meals, do as much food preparation as you can at home. It's a simple way to save time and effort on cleanup when quick access to hot water is limited.
Lining the bottom of the dutch oven with parchment paper is an excellent way to simplify cleanup.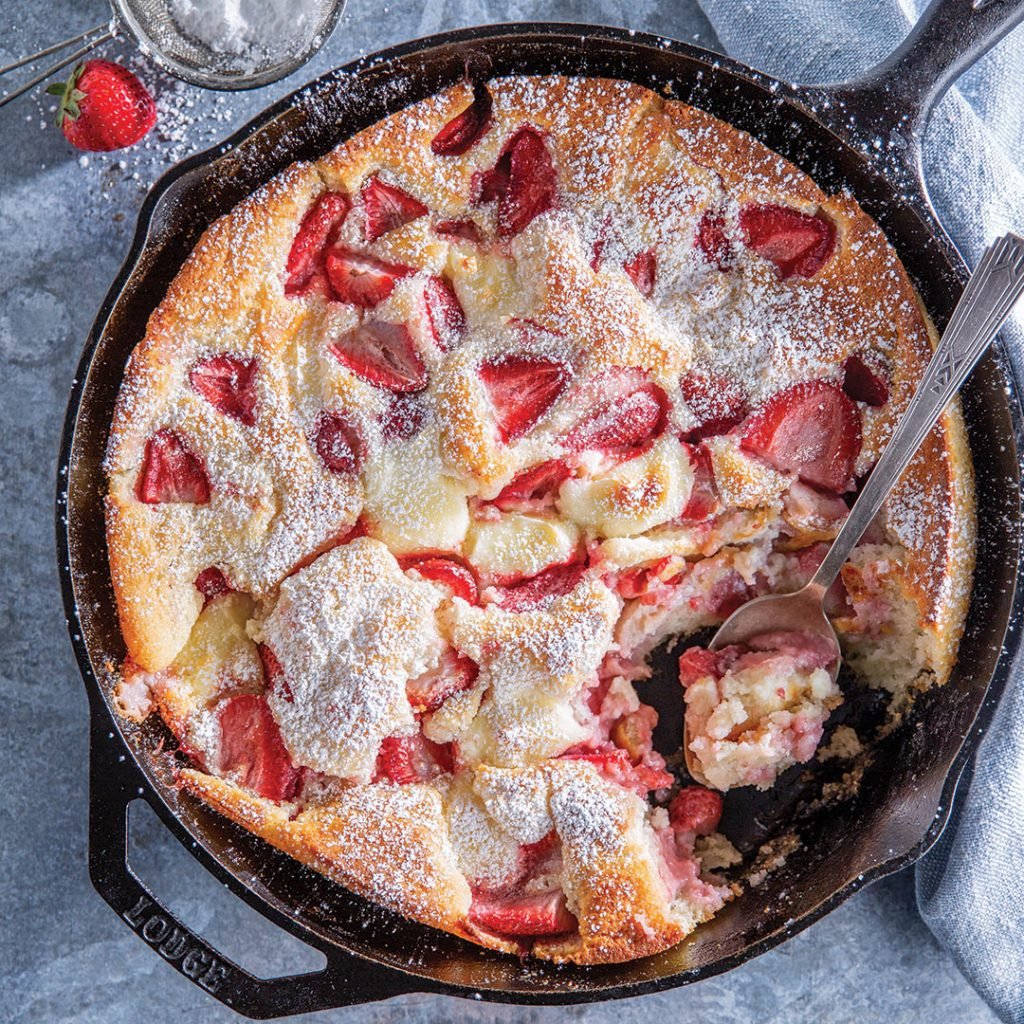 Essential Ingredients to Have On Hand:
Refrigerated biscuits
Refrigerated cinnamon rolls
Fresh or canned fruit
Pie filling
Cake mix
Frosting
Mini marshmallows
Brown sugar
White sugar
Butter
Cooking spray
Ice cream or whipped cream
Irresistible Dutch Oven Dessert Recipes:
Dutch Oven Chocolate Cake
Prepare to be astounded by this delectable dutch oven chocolate cake recipe. For an added level of indulgence, sprinkle in some chocolate chips. This easy recipe is, without a doubt, the most mouthwatering creation we've ever concocted in a dutch oven!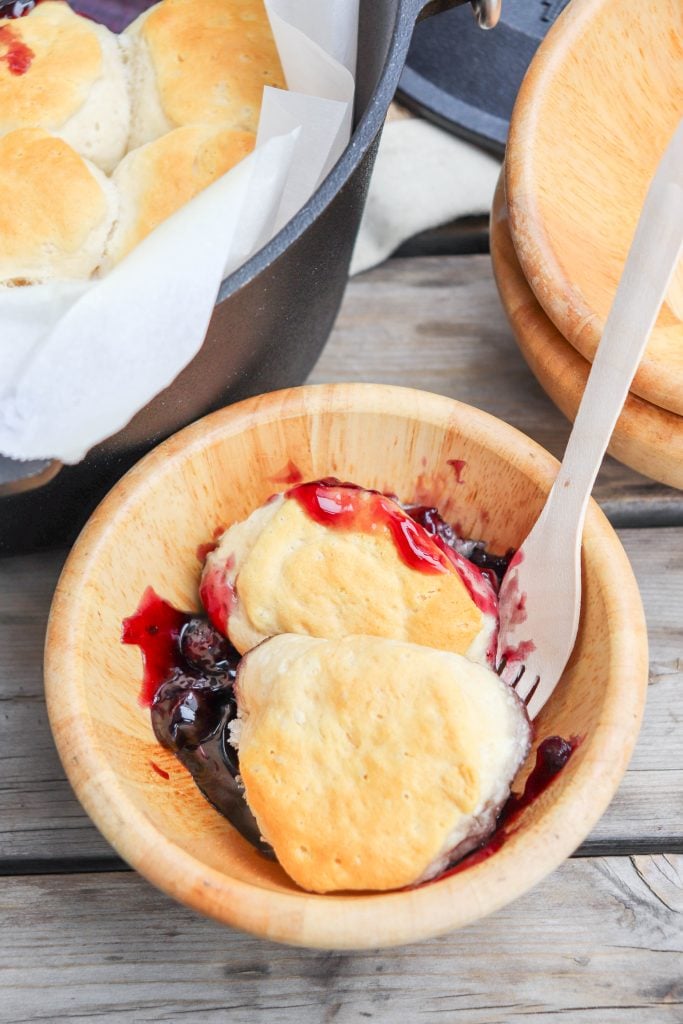 Dutch Oven Blueberry Cobbler
Camping calls for effortless dessert recipes, and this campfire dutch oven blueberry cobbler fits the bill perfectly. It's the ultimate ending to any meal and is guaranteed to become a beloved family favorite! You can even experiment by using cherry pie filling or creating an apple cobbler with apple pie filling.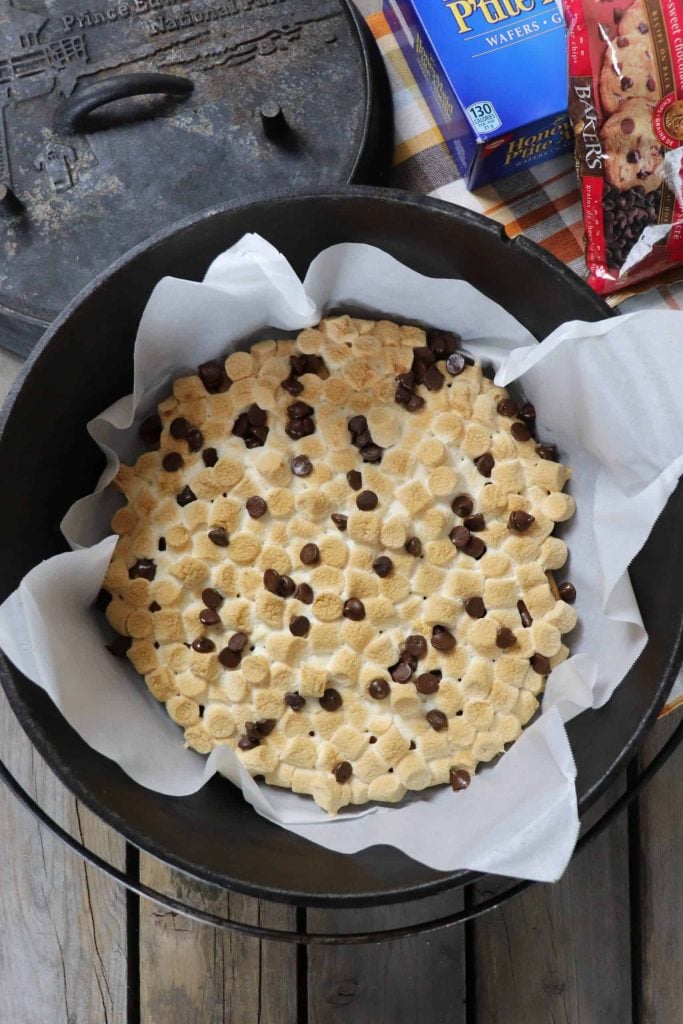 Dutch Oven S'mores Recipe
S'mores cooked over hot coals are a legendary camping classic, and this s'mores recipe takes them to an entirely new level of scrumptiousness. It's absolute perfection and ideal for feeding a crowd! No need to wait for the roasting sticks to make their rounds – simply grab a spoon and dig in!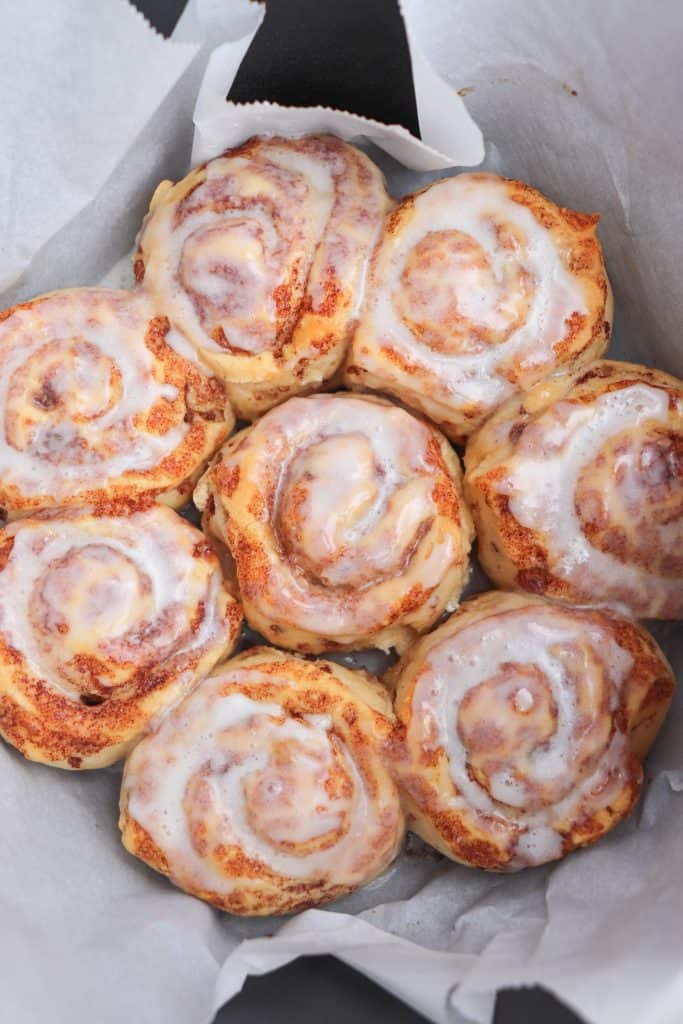 Dutch Oven Cinnamon Buns
Nothing could be easier than this dutch oven cinnamon roll recipe! These delectable treats are incredibly scrumptious and effortless to make. This straightforward recipe is perfect for satisfying hungry campers, whether it's for breakfast, dessert, or just a snack.
If you're in search of more camp cooking inspiration, make sure to check out these dutch oven breakfast recipes or dutch oven cake recipes as well.
Remember, for the best outdoor dining experience, join us at Hook'd Up Bar and Grill.