Indulge in the Tempting: Healthier and Superior to the Original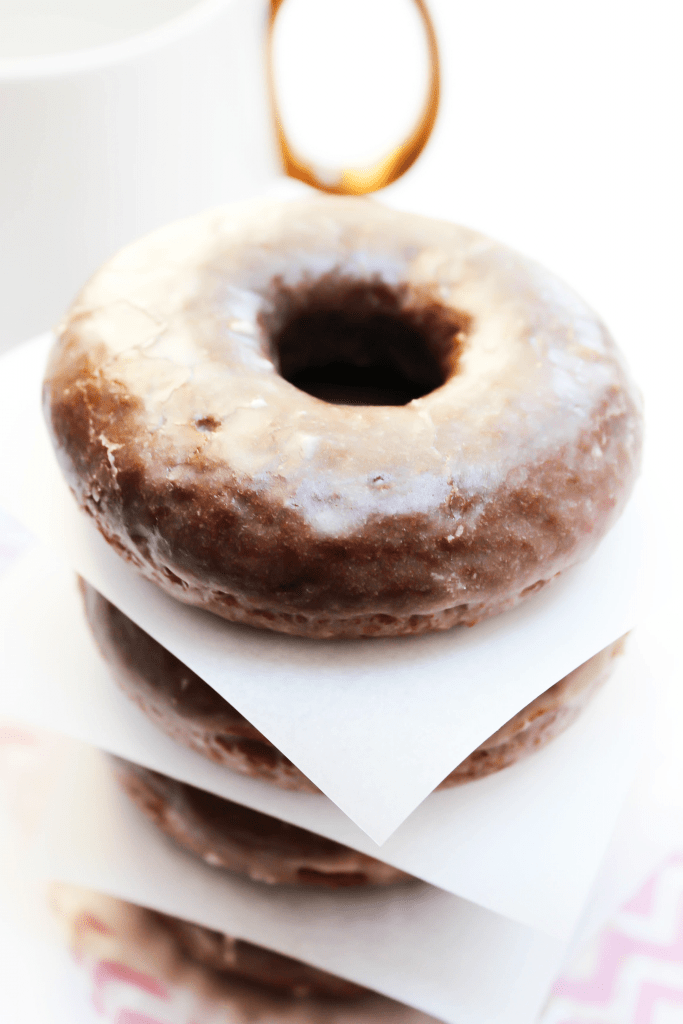 Imagine a sunny summer day, where you and your loved ones gather to celebrate Independence Day. In my hometown of Fort Collins, CO, my sisters and I used to participate in the Firecracker 5k. It was our tradition, until life caught up with us – kids, pool parties, pancake breakfasts, and neighborhood bike parades. However, the memories of those post-race Starbucks visits remain etched in my mind. We would reward ourselves with our preferred beverages, and for those with rumbling stomachs, a donut. Sure, the egg sandwiches might have been the healthier breakfast option, but the allure of a donut after a 5k run on a holiday like the 4th of July was simply too enticing.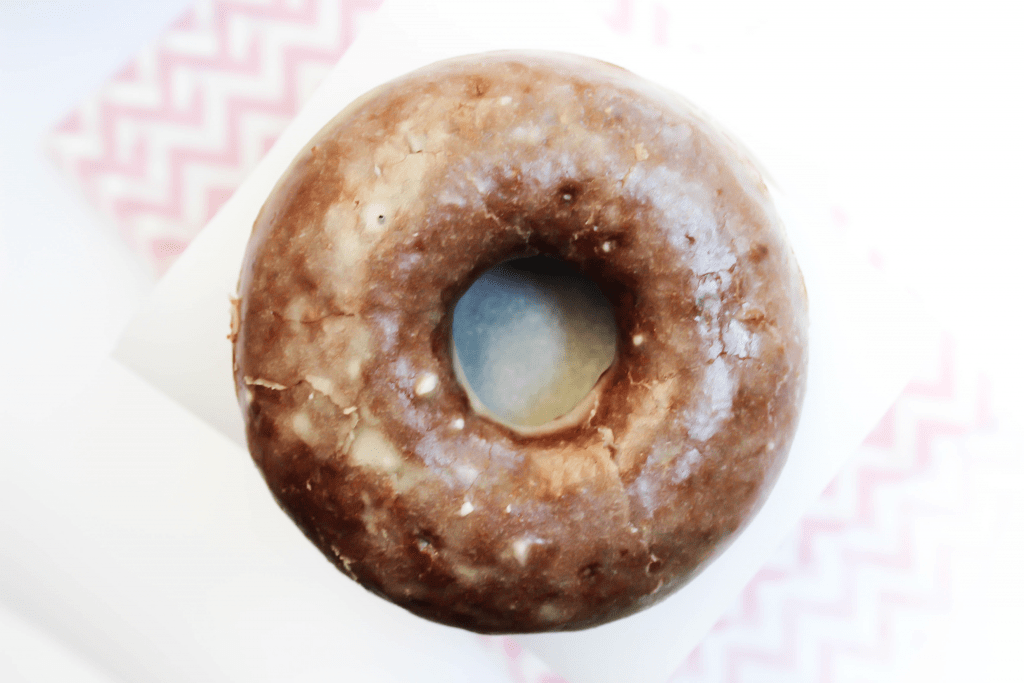 Although the 4th of July is still a few months away, I can't help but reminisce about those sunny days spent at Starbucks with my sisters, treating ourselves to scrumptious donuts. Today, I present to you my homemade recipe for Starbucks Devil's Food Donuts—a ridiculously delicious delight. Believe it or not, these baked donuts are far healthier than their fried counterparts. By making them at home, you not only save money, but also keep those watching their calories happy. Don't take my word for it, though. Wait until you taste them with their irresistible vanilla-butter glaze.
My sister Tami has continued the donut tradition with her family, turning it into a weekend ritual. It warms my heart to see her two little ones eagerly heading to the store every Saturday and Sunday morning to choose their freshly baked donuts, while Tam herself grabs a Starbucks for herself, of course!
Back when my niece Kennedy was younger, she couldn't get enough of Starbucks Vanilla Bean Scones. I had to step up my game and whip up a batch for her to secure the "favorite aunt" title. Although Kennedy has moved on from her vanilla phase, I continue to make these scones for her—and she always reminds me how much she appreciates it. She may not be as enthusiastic about donuts as her mom, but I have a feeling that when I visit them next time, these baked donuts will win her over, and naturally, my sister's approval too.
Baked donut recipes are not as complex as they may appear. In fact, they're quite simple to make. If you don't have a donut pan, I highly recommend acquiring one. But if you don't have one available, don't fret—using a mini-muffin tin works just as well. However, everyone knows that donuts always taste better in their classic round shape.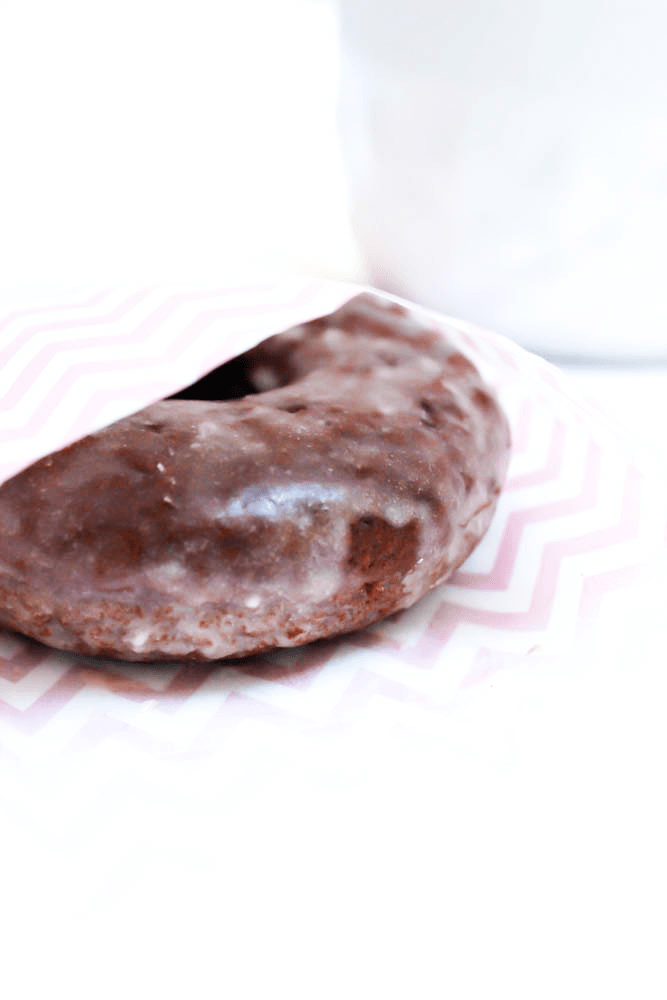 So, even though we still have a few more months until Independence Day arrives and brings the heat with it, there's no need to wait to relish these Copycat Starbucks Devil's Food Donuts. Treat yourself to these delightful homemade pastries and savor the flavors of this festive season.
And since I've shared my love for baked donut recipes, let me present a few more favorites that my family enjoys throughout the year. From the popular Baked S'mores Donuts—a summer sensation—to the decadent Triple Chocolate Baked Donuts, Nutella Donuts (which, let's be honest, are worth every calorie even if they're fried), and the beloved Samoa Donuts (my husband's personal favorite). Plus, I can't forget to mention a couple of must-bake recipes from my friends—the Copycat Krispy Kreme Donuts and the 2-Ingredient Baked Donut recipe, perfect for the little ones to make. Enjoy the variety! With love, San.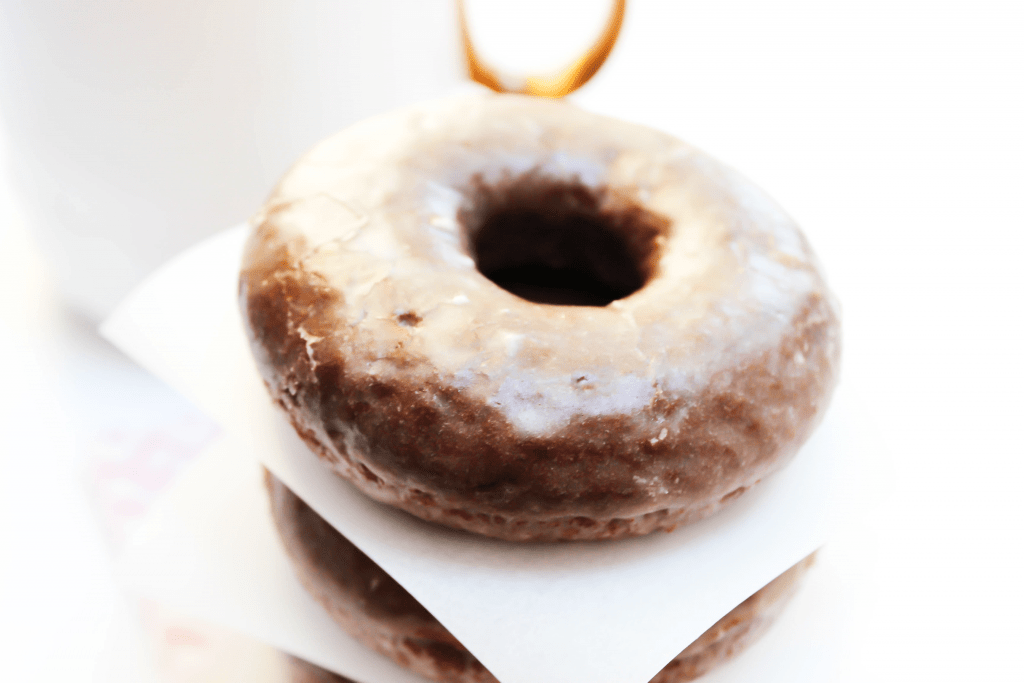 Don't Forget to Save this Delightful Recipe
Don't let this recipe slip away! Pin it to your preferred Pinterest board for future reference.
Post updated from July 2015.
This article is brought to you by Collective Bias, Inc. and Walmart Family Mobile. Rest assured, all opinions expressed here are solely mine.