Are you on a keto diet and missing the satisfying crunch of breaded foods? Look no further than this recipe for keto bread crumbs made with crushed pork rinds. Say goodbye to traditional bread crumbs and hello to a low-carb alternative that adds flavor and texture to your favorite proteins, vegetables, and recipes. No day-old bread needed!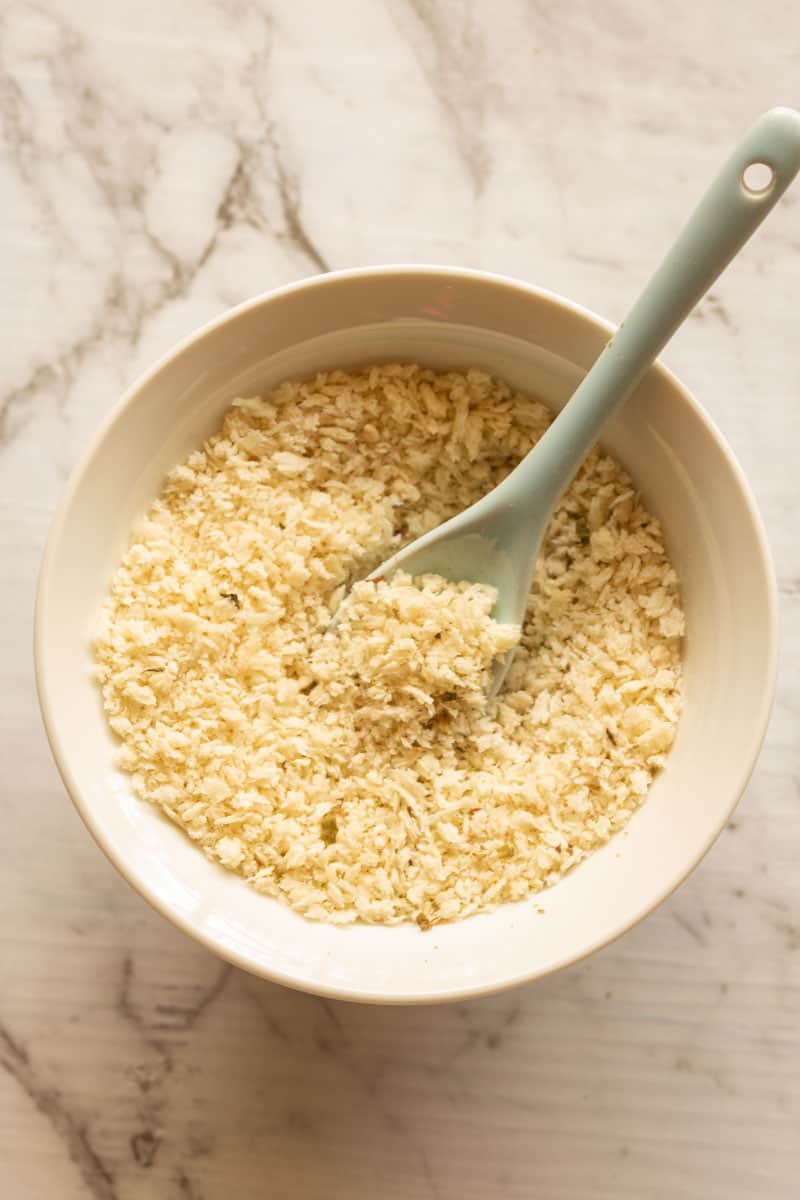 Keto Bread Crumbs: A Pantry Essential
Inside my pantry, you'll find an assortment of homemade keto staples, including almond flour, condensed milk, and of course, homemade keto bread crumbs. These bread crumbs are a game-changer when it comes to enhancing the taste of fried proteins, veggies, and appetizers. Let's take onions, for example. Fried onions? Delicious. Crumbed fried onions? Even better. And when it comes to chicken, fried chicken breast is divine, but breaded fried chicken breast is a whole other level of culinary delight!
Now, traditional bread crumbs contain a key ingredient—bread. Unfortunately, bread isn't keto-friendly unless you're using stale keto bread. But fear not, there's a sneaky way to enjoy the deliciousness of bread crumbs while staying true to your keto diet—by using crushed up pork rinds!
Pork Rinds: The Perfect Keto Bread Crumb Substitute
Pork rinds should be a staple in any keto diet. Not only are they a zero-carb snack, but they also make the perfect alternative to traditional bread crumbs. Crushed up pork rinds mimic the texture of bread crumbs and can be used in recipes just like their carb-laden counterparts.
Sure, you could dry out a loaf of keto bread, but using pork rinds is far superior. No need to add extra salt or seasonings—the pork rinds are already deliciously salty. Plus, you can make them panko style for an even thicker coating. I've used these keto bread crumbs to coat chicken, make zucchini chips extra crispy, and even batter fish!
How to Make Low Carb Breadcrumbs
The Ingredients
Pork rinds: These can be found in the snacking or potato chip aisle of most stores. In some countries, they might be referred to as pork crackles or pork crackle chips.
Seasonings: Optional but feel free to add some Italian seasoning or more intense spices like smoked paprika. Remember, no extra salt is needed as pork rinds are already salty enough on their own.
The Instructions
For traditional bread crumbs: Add the pork rinds to a high-speed blender and blend until mostly fine in texture.
For keto panko bread crumbs: Place the pork rinds in a ziplock bag and use a rolling pin to crush them until mostly crushed.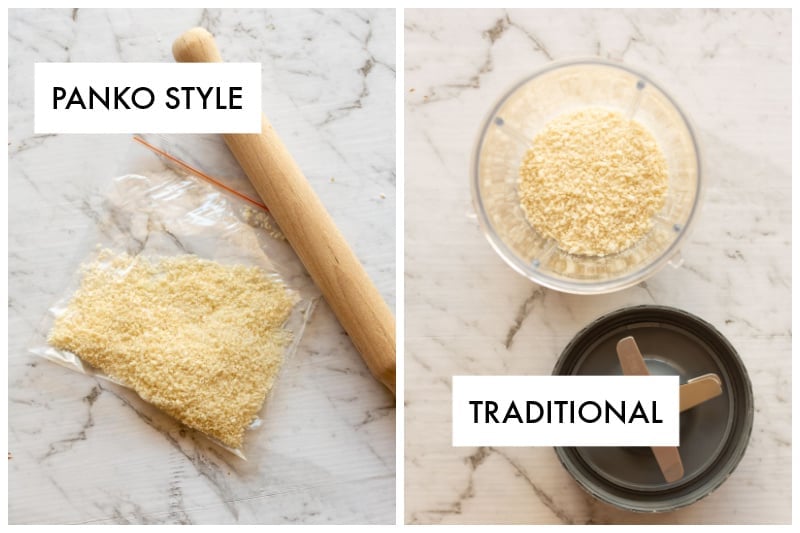 Can Almond Flour Replace Bread Crumbs?
While almond flour can somewhat replace bread crumbs depending on the recipe, it works best when mixed with other key ingredients like parmesan cheese. This combination is perfect for dishes like keto chicken parmesan. However, on its own, almond flour is not the ideal alternative.
Storing and Freezing Tips
To store: Leftover keto bread crumbs can be stored at room temperature, covered, for up to 6 months.
To freeze: Place the bread crumbs in a carefully sealed ziplock bag and store them in the freezer for up to 6 months. Thaw completely before using.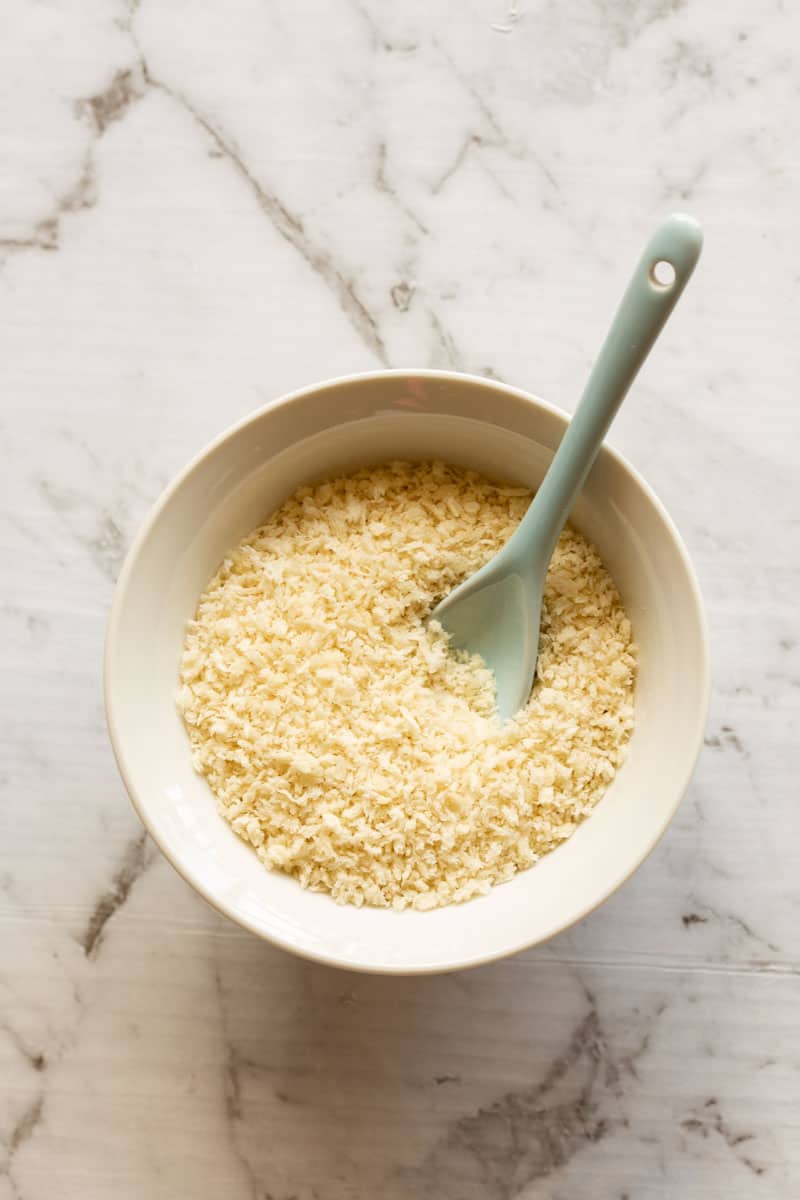 How to Use Keto Bread Crumbs
The possibilities are endless when it comes to using this fabulous keto bread crumb substitute. Some of my favorite recipes include:
Meatballs
Meatloaf
Fried chicken
Mozzarella sticks
Crab cakes
So, get creative in the kitchen with these keto-friendly bread crumbs and enjoy delicious, crispy dishes without derailing your low-carb lifestyle.
For more mouthwatering recipes and information about the keto lifestyle, visit Hook'd Up Bar and Grill.