Are you in the mood for a delectable treat that is not only easy to make but also bursting with flavor? Look no further than these homemade Crunchie cookies! With just a few simple ingredients, you can create either soft and chewy slices or crispy and crunchy biscuits – the choice is entirely up to you.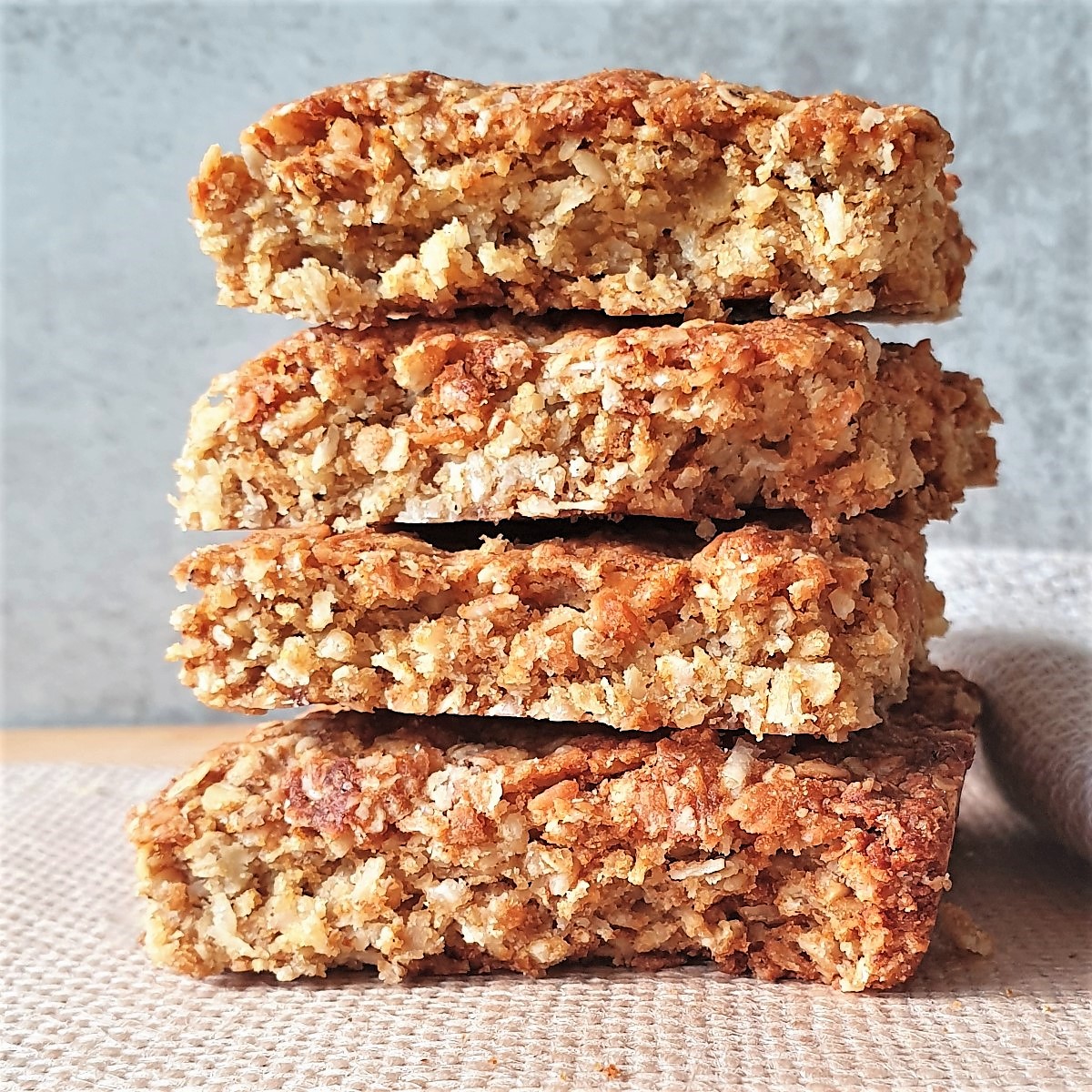 The Versatile Crunchies Recipe
What sets this recipe apart is its incredible versatility. Whether you prefer the chewy goodness of English flapjack-style slices or the do-it-yourself dunk-worthy biscuits, these cookies are guaranteed to satisfy your taste buds. Made with oats, coconut, and sweet golden syrup, every bite is pure delight. The best part? They come together in no time. With just 5 minutes of preparation and 20 minutes in the oven, you can enjoy freshly baked Crunchie cookies in under half an hour.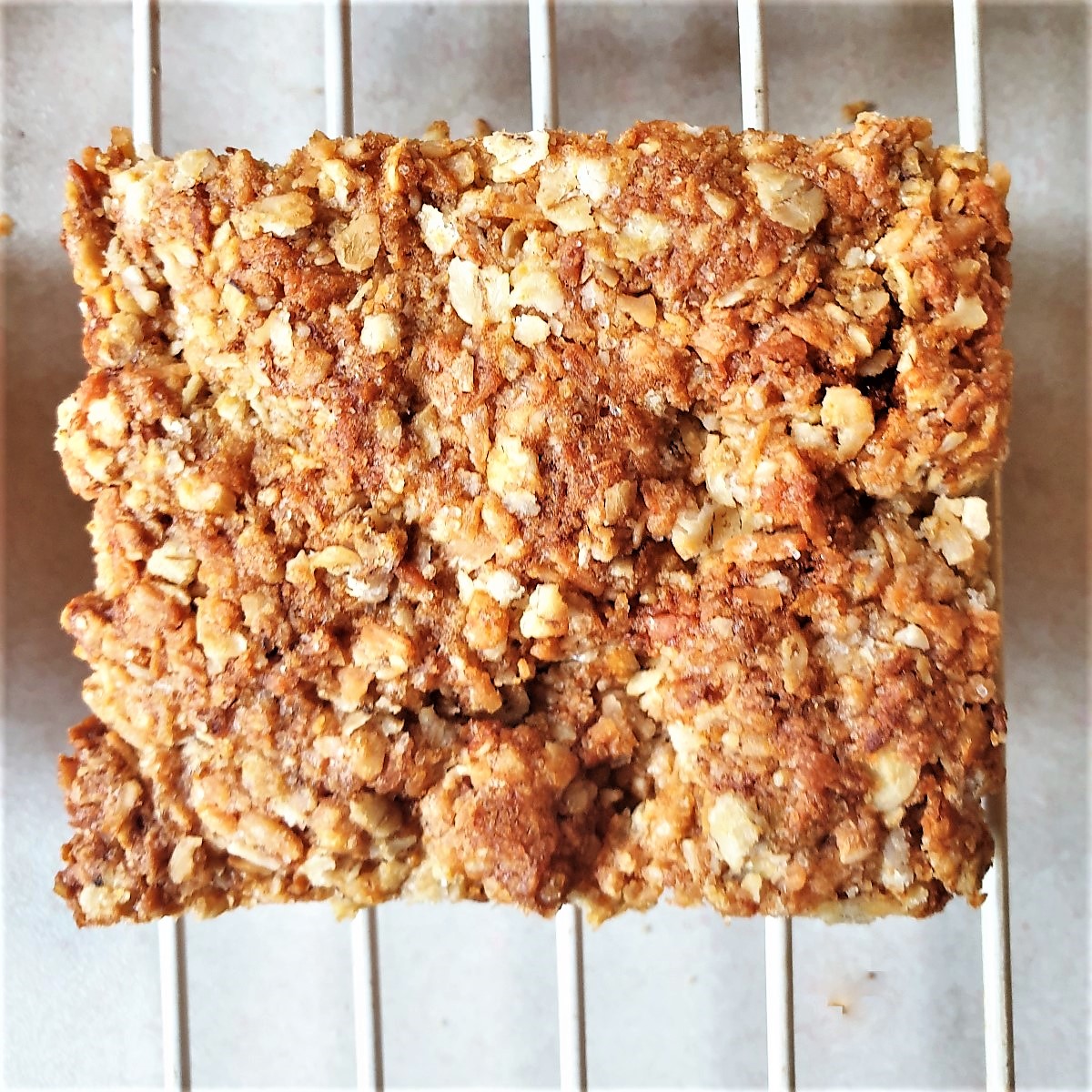 Kid-Friendly and Hassle-Free
Crunchies aren't just a treat for adults; they're also a fantastic activity for little ones. Since the recipe doesn't require precise measurements, kids can even take charge of measuring the ingredients themselves. They can roll up their sleeves and get involved in the mixing process too. Plus, there's no rolling or cutting involved – simply mix, press into a baking tray, and bake. With these instant cookies, you'll have a fun and delicious treat in no time!
How to Make Crunchies: Step-by-Step Instructions
If you're ready to whip up a batch of mouthwatering Crunchie cookies, here's what you'll need:
Oats: Be sure to use regular oats that require boiling, not instant oats, for the best results.
Coconut: Opt for desiccated coconut instead of fresh.
Plain Flour: Use plain flour instead of self-raising flour.
Sugar: Plain white sugar works perfectly fine, but if you have brown sugar, it adds an extra burst of flavor.
Butter: While butter provides a richer flavor, you can substitute margarine. Just make sure to use a block of margarine, not the soft spread.
Golden Syrup: This ingredient is essential for achieving that delightful gooey texture and flavor.
Cinnamon: If you're a fan, feel free to add a pinch of cinnamon to enhance the taste.
Salt: The addition of salt is optional, depending on your preference.
Bicarbonate of Soda: Make sure not to confuse this with baking powder.
Milk: Mix the milk with the bicarbonate of soda for the perfect consistency.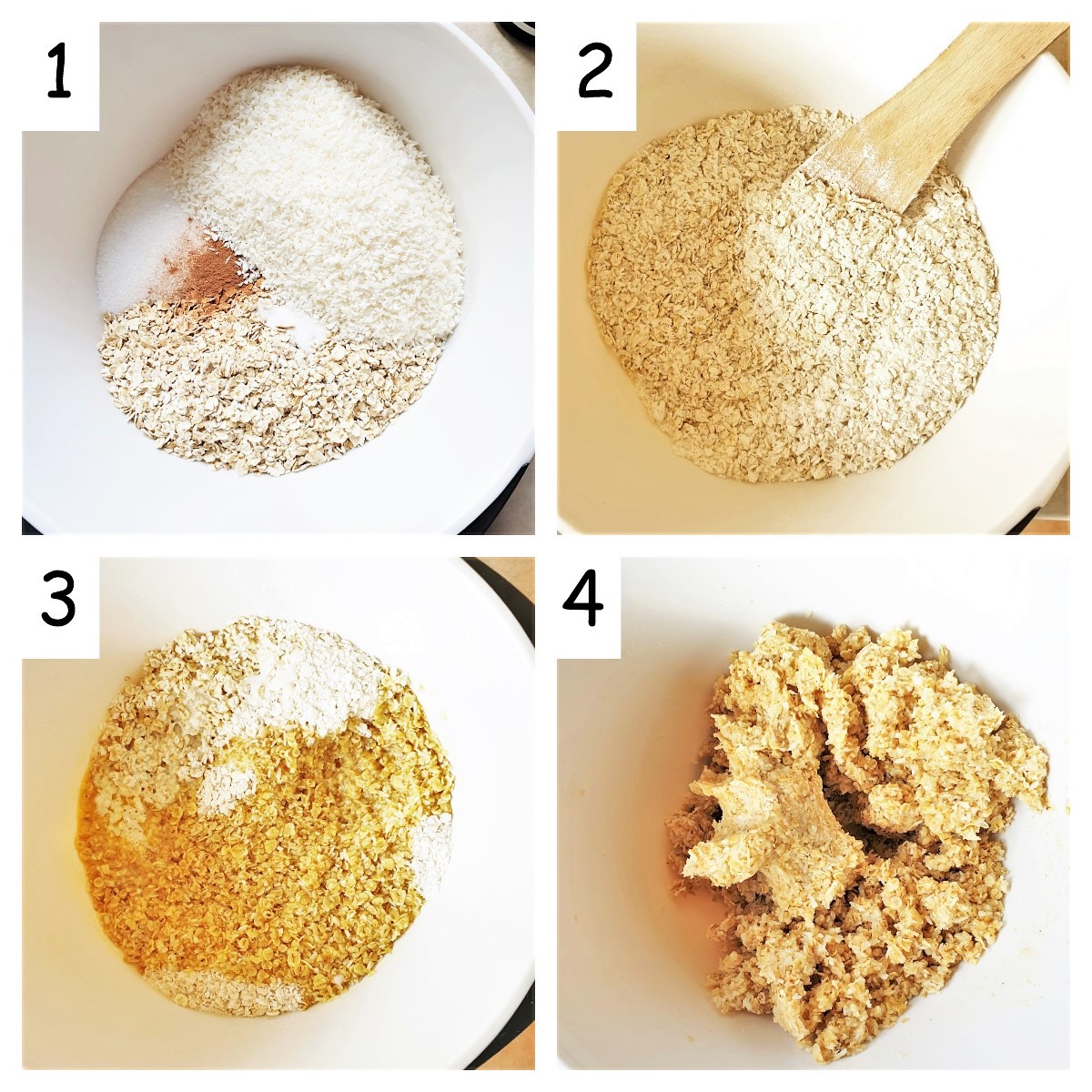 Now, let's dive into the step-by-step instructions:
Measure the oats, flour, sugar, coconut, salt, and cinnamon into a mixing bowl and stir to combine.
Melt the butter and golden syrup together until the butter is completely melted, then pour it into the dry ingredients.
Mix the bicarbonate of soda with the milk and add it to the mixture.
Thoroughly combine all the ingredients, using your hands if necessary. The mixture should hold together when squeezed. If it's too dry, add a splash of milk.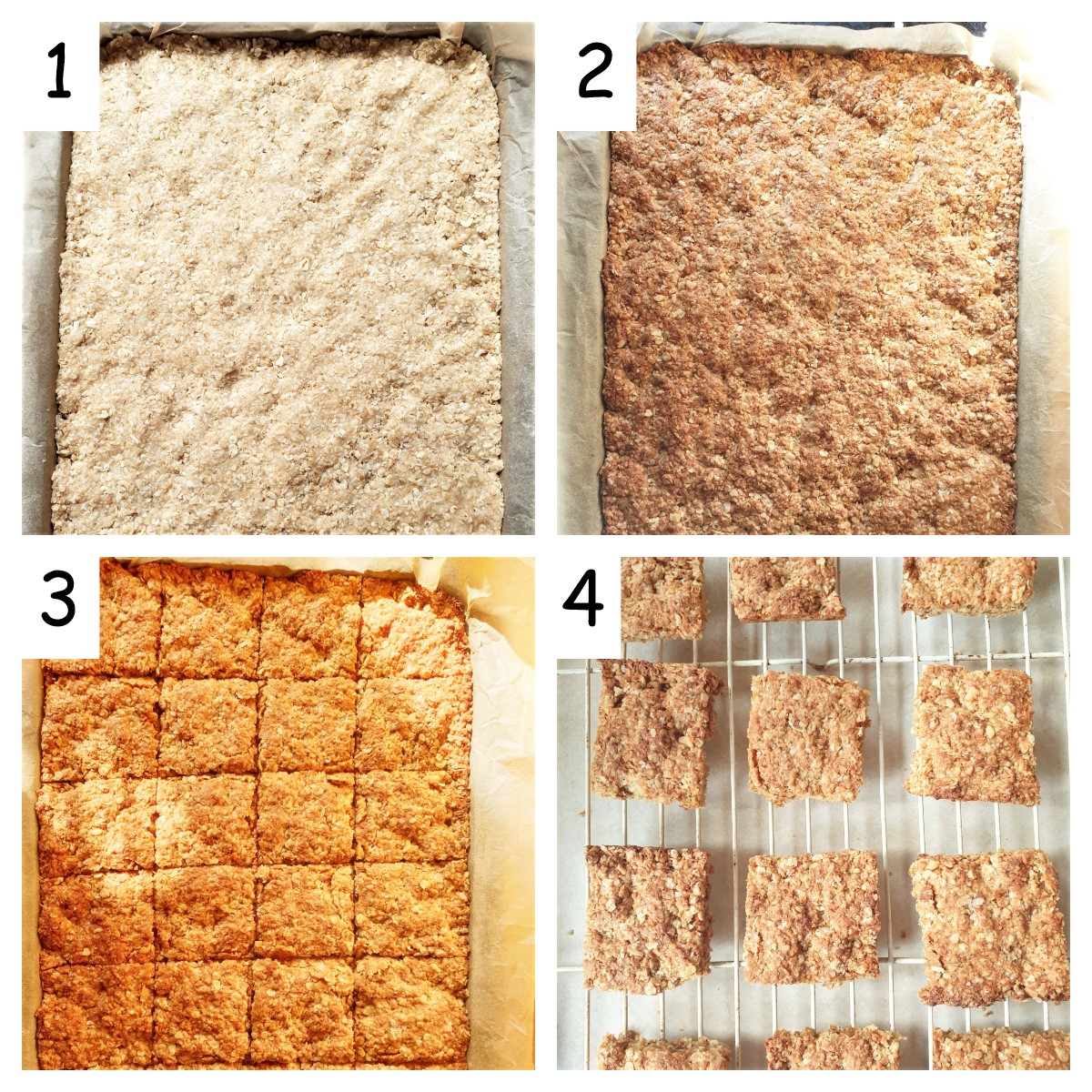 Line a 1/2″ (1cm) deep, 9″ x 13″ (23cm x 33cm) baking tray with parchment paper for easy removal of the baked crunchies.
Press the mixture evenly into the tray, ensuring it is well-pressed down and reaches the corners.
Bake in a preheated oven at 180°C / 350°F for 20 minutes to achieve a soft and chewy slice. For a crispy texture, bake for an additional 5 minutes.
Remove from the oven and cut into squares while still warm.
Once cool enough to handle, transfer the crunchies to a wire rack to cool completely.
Store your homemade Crunchie cookies in an airtight container to keep them fresh.
If you'd like to stay updated on new recipes, subscribe to our newsletter. As a token of appreciation, we'll send you a free recipe e-book featuring some of our most popular cakes and desserts!
Recipe – Oat and Coconut Crunchies
Recipe updated on 8 November 2021 to ensure perfectly textured biscuits.
If you try this Crunchie cookies recipe and enjoy it, we would love to hear from you! Please leave a star rating in the comments below. If you have any questions or suggestions, feel free to email us at [email protected] And don't forget to subscribe to our mailing list for a free copy of our COOKBOOK!
If you'd like to explore more mouthwatering recipes, click here to check out our full collection.
Remember, making homemade Crunchie cookies is a delightful experience that brings joy to both young and old. So put on your apron, gather your ingredients, and let's start baking!