This delightful recipe for Dr Pepper Pulled Pork is guaranteed to make your taste buds tingle with joy. It's sweet, saucy, tender, juicy, and simply delicious! If you thought you knew pulled pork, think again. This recipe will become your new go-to for all your pulled pork cravings.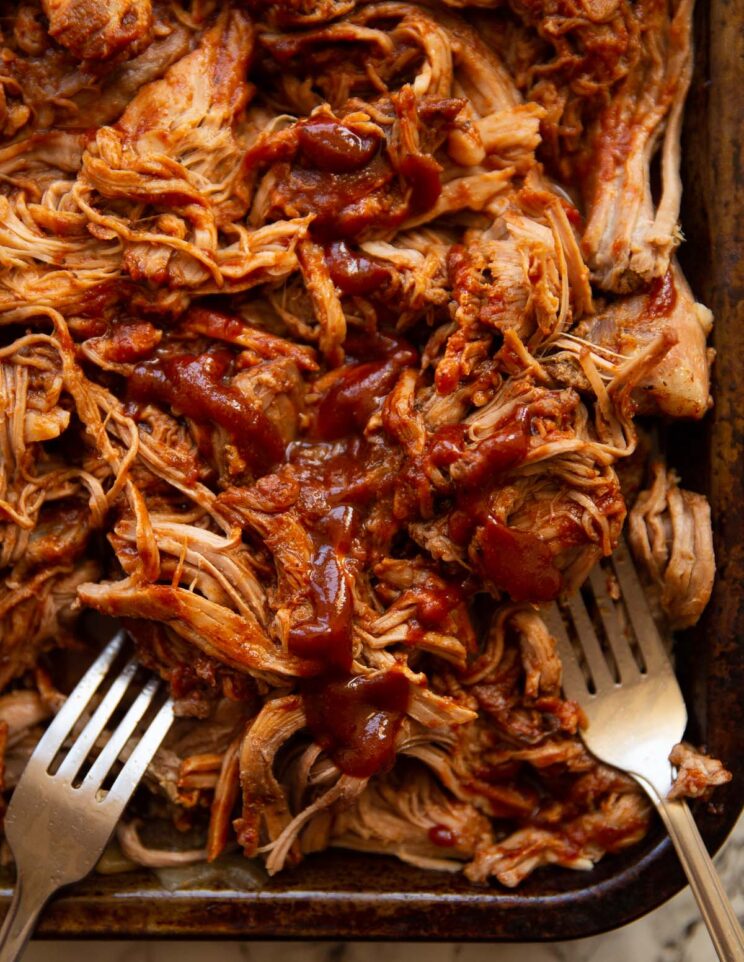 Dr Pepper Pulled Pork: The Sweet Secret
Using Dr Pepper as a key ingredient for pulled pork is not just a novelty; it actually plays a crucial role in making the pork moist and injecting a gorgeous sweet flavor. While the Dr Pepper flavor becomes very faint after cooking, you'll definitely taste it when you mix in the BBQ sauce. The sauce will be the main source of flavor.
Pulled Pork Ingredients
To make this mouthwatering pulled pork, you'll need:
Pork – Opt for boneless pork shoulder (pork butt) with the top layer of fat removed. This cut of meat is commonly available in supermarkets or your local butcher.
Dr Pepper – It adds a hint of sweetness and keeps the pork moist while cooking.
Onion – Infuses into the liquid and can be mixed in while shredding the pork for added flavor.
Seasoning – A simple blend of paprika, garlic powder, salt, and black pepper to coat the pork.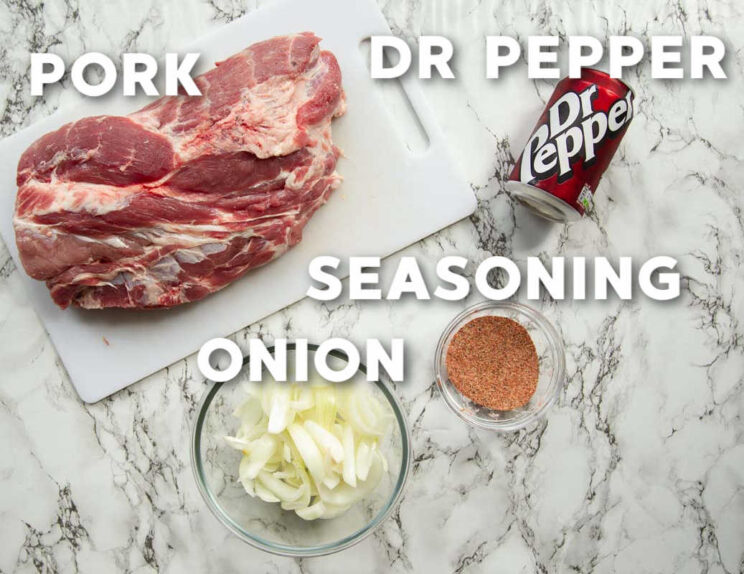 Slow Cooker Pulled Pork: Low and Slow Wins the Flavor Game
For the best results, slow cook the pulled pork on a low setting for a minimum of 10 hours. Although 8-9 hours can work, the longer cooking time enhances the tenderness and flavor. Cooking on low makes it difficult to overcook the meat, ensuring a juicy, melt-in-your-mouth texture. If you prefer, you can cook it on high, but be cautious, especially with thick cuts of pork.
Searing or Non-Searing?
You might wonder if searing the pork shoulder before slow cooking is necessary. The truth is, both methods yield similar outcomes. While searing adds crispy bits to the pork, it doesn't significantly affect the overall flavor. So, whether you choose to sear or not, the result will be equally delicious.
To make the preparation process clearer, here's a step-by-step guide:
Add the pork to a chopping board.
Rub the seasoning all over the pork.
Place onions and Dr Pepper in the slow cooker.
Put the seasoned pork in the slow cooker and pour more Dr Pepper over it.
Cover the slow cooker with a lid and let it cook.
Remove the lid and take out the cooked pork.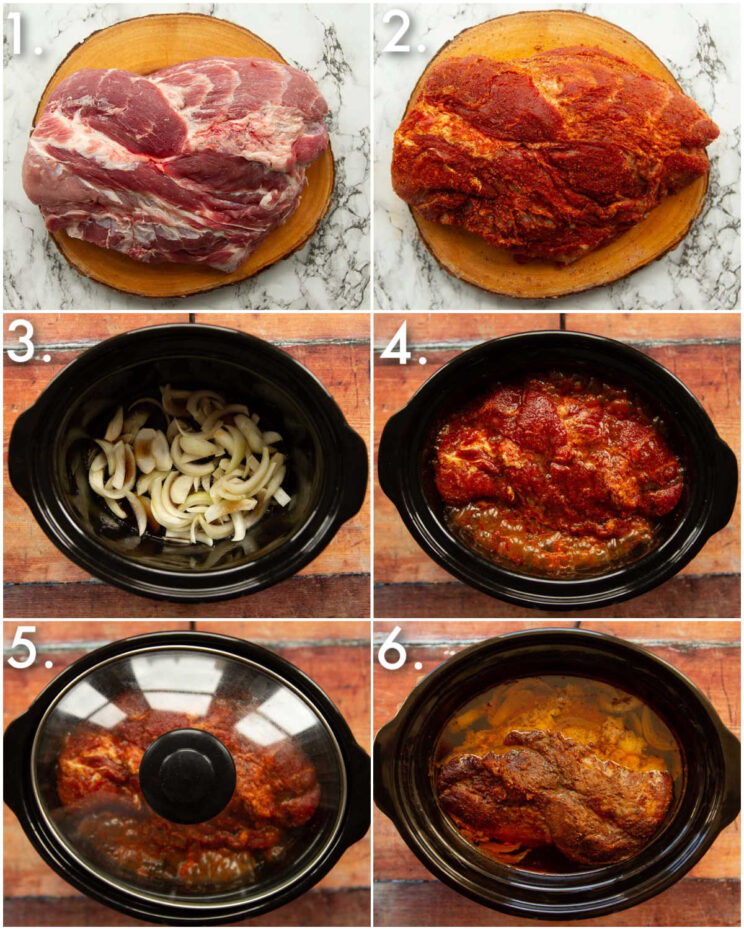 Dr Pepper BBQ Sauce: The Perfect Tangy Companion
While the pork slow cooks, you can prepare the delicious BBQ sauce that will take this pulled pork to another level. Although you can use store-bought sauce, making it at home is incredibly easy and adds a personal touch. Plus, it gives you an excuse to use more Dr Pepper! Here's my favorite BBQ sauce recipe:
Sweetness: Dr Pepper, brown sugar, and ketchup provide the sweet flavors.
Tanginess: Ketchup adds some tang, but the bulk of it comes from apple cider vinegar.
Spiciness: A dash of hot sauce and mustard powder gives a nice kick.
Smokiness: Smoked paprika brings the smoky flavor, and Worcestershire sauce adds a touch of smokiness.
Additional flavors: Tomato paste adds depth, while onion and garlic powder round out the flavors.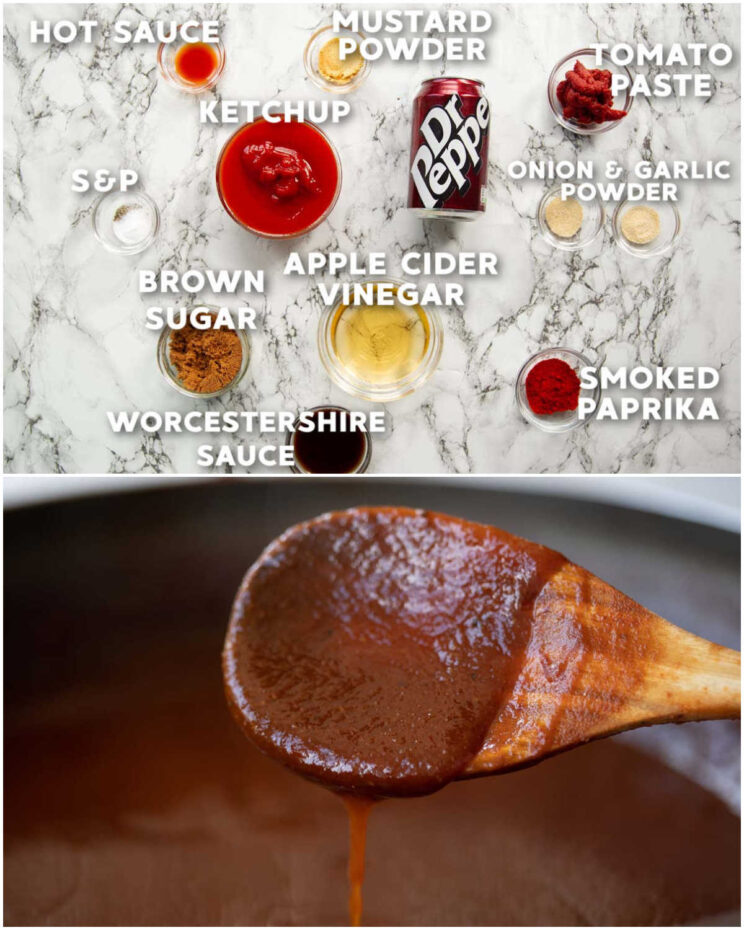 Make It Ahead of Time
You can make the BBQ sauce ahead of time. Once it has completely cooled, store it tightly in the fridge for up to two weeks. Remember to warm it again before stirring it through the cooked pork for optimal flavor.
BBQ Sauce Pulled Pork: Shred and Savor
Once the pulled pork is incredibly tender and can be easily shredded with two forks, transfer it to a large curved baking tray. Gently shred the pork and incorporate the BBQ sauce. But here's a word of advice: don't over-shred the pork, especially at first. Over-shredding can result in tough and dry meat. Start conservatively and shred further if desired. You can also include some of the slow cooker juices and tender onions for extra flavor.
Make It Ahead of Time
While pulled pork is best served fresh for maximum tenderness, you can store leftovers in the fridge for 2-3 days or freeze them for later enjoyment.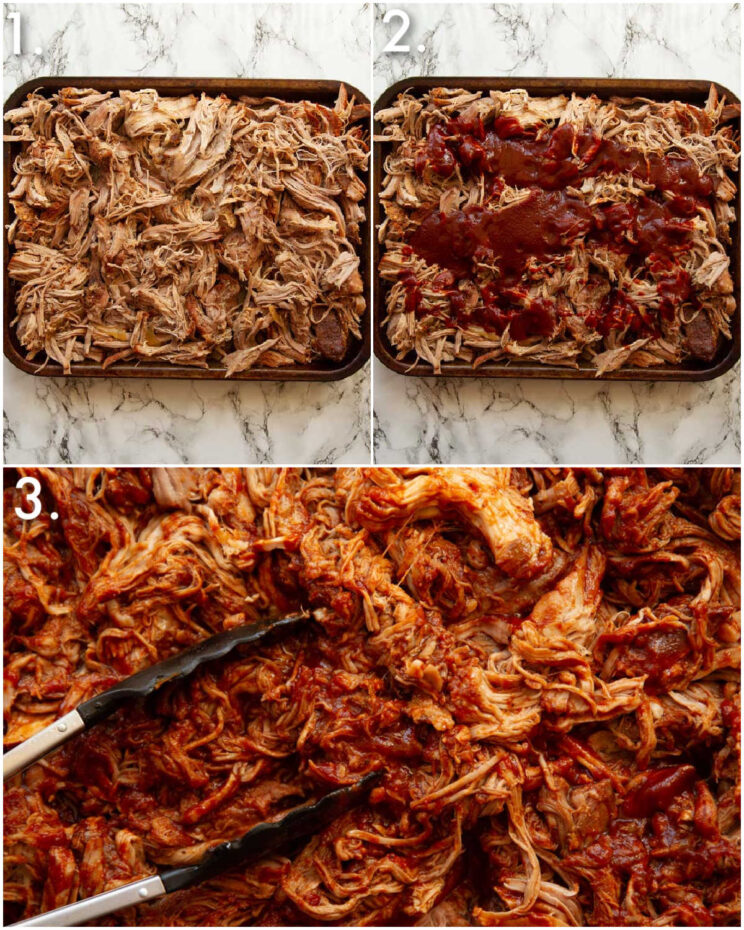 Serving Pulled Pork: Deliciously Versatile
If you manage to resist eating the entire batch straight off the tray (we won't judge if you can't), there are several fantastic ways to enjoy your pulled pork. Here are my top three favorite serving ideas:
Pulled Pork Sandwiches with Coleslaw
On top of Mac and Cheese
Pulled Pork Nachos!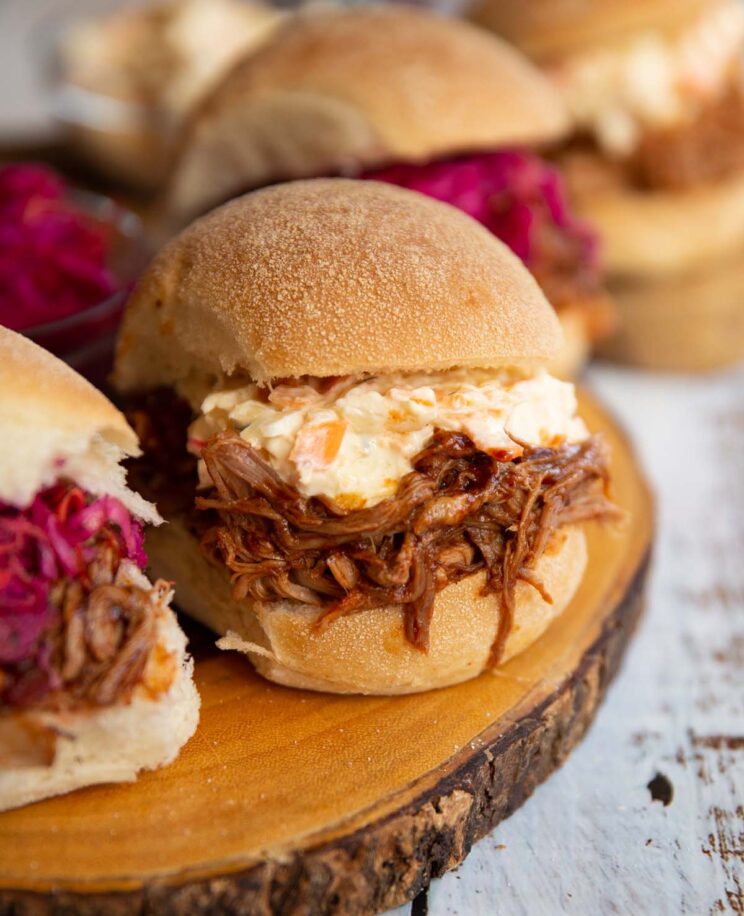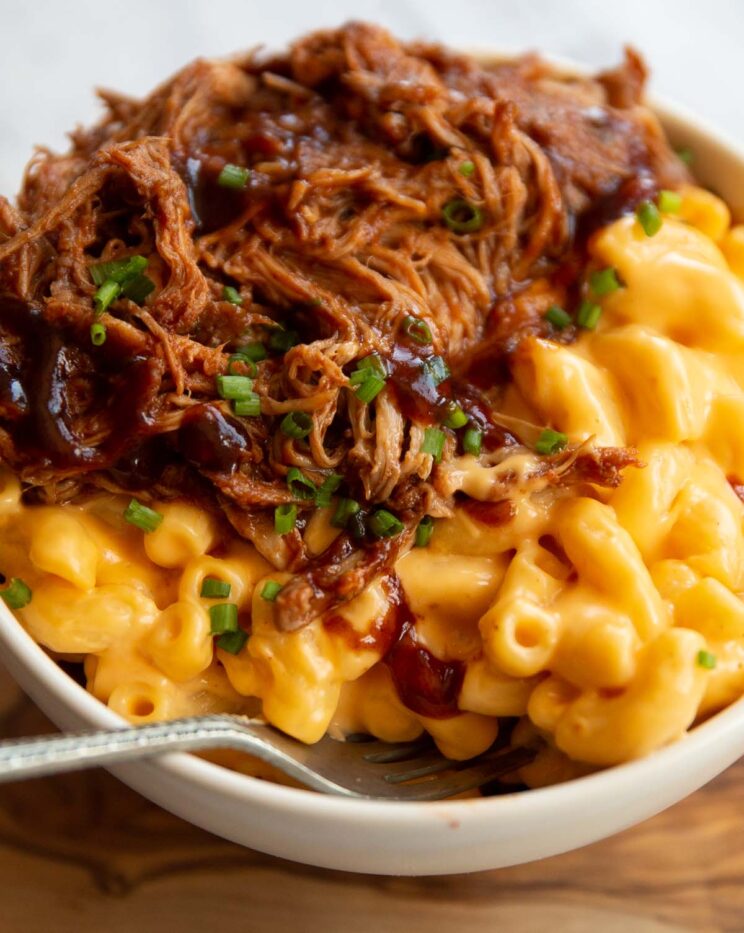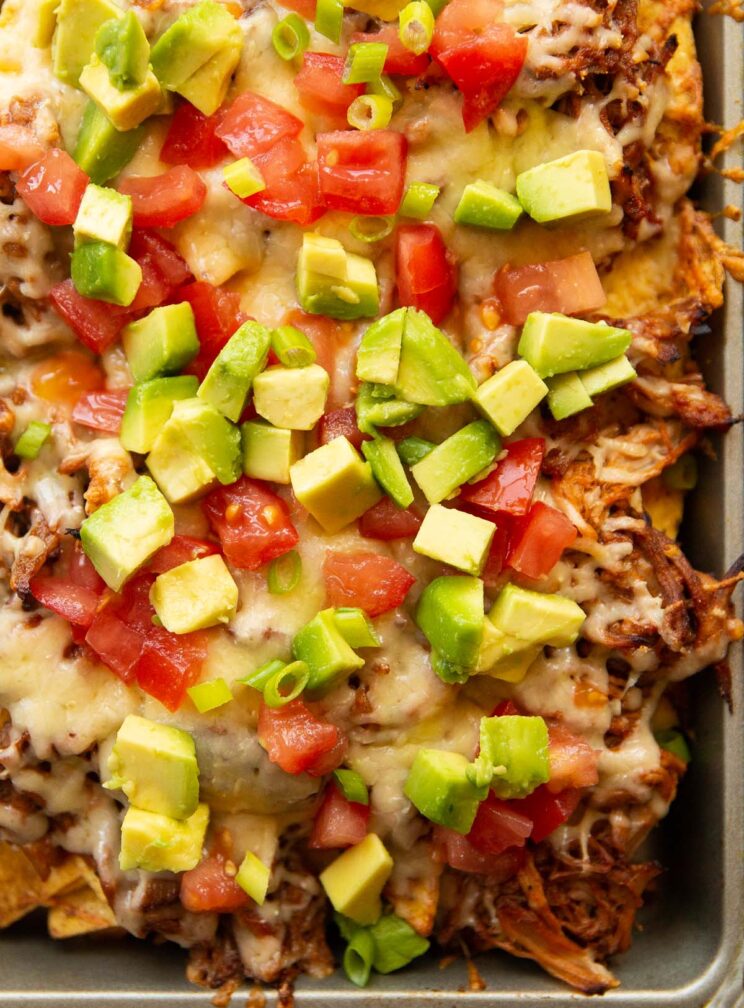 If you're looking for another fantastic slow-cooked pork recipe, check out my Slow Cooker Cola Ham! And for more delicious slow cooker recipes, be sure to explore these delightful creations: Slow Cooker Chicken Curry, Slow Cooker Chicken and Chorizo, and Slow Cooker Turkey Chili.
How to Make Dr Pepper Pulled Pork: Full Recipe & Video
If you loved this Pulled Pork Recipe, make sure to Pin it for later! If you have any questions or want to share your experience, leave a comment. Also, don't forget to pick up your free ecookbook along the way!
Now, gather your ingredients, fire up the slow cooker, and get ready to enjoy the incredible flavors of Dr Pepper Pulled Pork. It's a taste sensation that will make your mouth water and leave you craving more.