Are you looking for a mouthwatering dinner that's both easy to make and versatile? Look no further than this tantalizing recipe for slow cooker chipotle pulled pork. With its smoky flavor and tender pork roast, this dish will surely satisfy your cravings. Whether you prefer it as is, with cauliflower rice, in burritos and tacos, or over nachos, this low-carb delight is sure to please.
A Tex-Mex Favorite
Mexican cuisine is a family favorite, and we enjoy experimenting with various flavor combinations. While my husband loves exploring new tastes, my son prefers the familiar comfort of a tortilla filled with meat and cheese. So, once a week, we gather around a Tex-Mex feast that I lovingly prepare in my trusty slow cooker.
Recently, I rummaged through my pantry and freezer, finding the perfect ingredients for this amazing slow cooker chipotle pulled pork recipe. The result? A taste sensation that left us craving more. My husband and I savored it with cauliflower rice, while my son relished it wrapped in tortillas with a generous sprinkling of cheese. It was a low-carb win for us and a taco triumph for Max.
Exploring the Flavors
To create this succulent dish, I used a boneless pork shoulder, although a pork butt would work just as well. Leaner cuts of meat, such as pork loin, are not recommended for this recipe. The pork is complemented by a delicious blend of canned chipotle peppers in adobo sauce, sweet bell peppers, diced tomatoes, yellow onion, apple cider vinegar, olive oil, fresh garlic, and a tantalizing spice mix.
The spice mixture combines garlic powder, onion powder, cumin, chili powder, ground coriander, oregano, salt, and black pepper. These flavors work harmoniously to create a mildly spicy yet incredibly flavorful dish.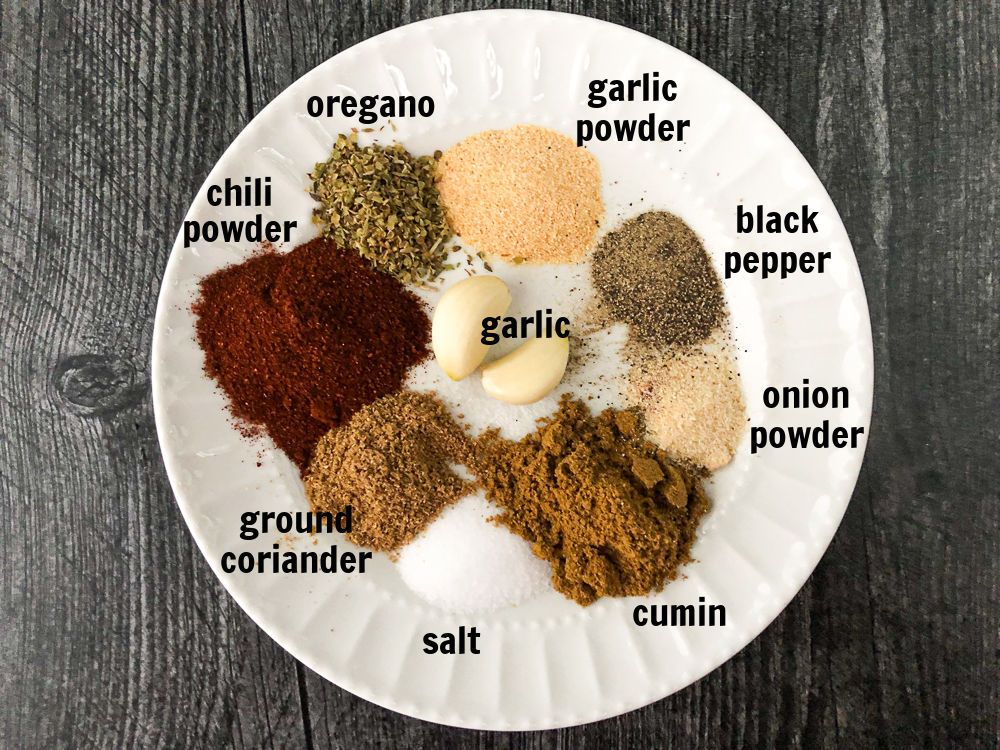 Bringing the Dish to Life
Preparing this chipotle pulled pork masterpiece is as simple as it is rewarding. Follow these steps to ensure a delicious outcome:
Begin by heating a large skillet over medium-high heat. Add olive oil to the skillet and prepare the pork roast.
Cut slits into the pork roast and stuff them with slices of garlic, covering the entire surface.
In a separate bowl, mix the dry spices together, ensuring they are evenly combined. Generously rub the spice mixture onto the pork roast.
Place the seasoned roast into the hot skillet, searing it on all sides for approximately 2-3 minutes per side. Once browned, set the roast aside.
In the slow cooker, combine the chopped peppers, onion, tomatoes, chipotle peppers, and apple cider vinegar. Stir well to ensure all ingredients are evenly distributed.
Return the pork roast to the slow cooker, nestling it on top of the vegetables. Cook on low heat for 6-8 hours, or until the meat becomes tender and easy to shred.
Once fully cooked, shred the pork in the crock pot, mixing it well with the vegetables and cooking liquid.
Serve the succulent shredded meat over rice or in tacos, and garnish with avocados, cilantro, sour cream, cheese, or your choice of toppings. Leftovers can be stored in an airtight container in the refrigerator.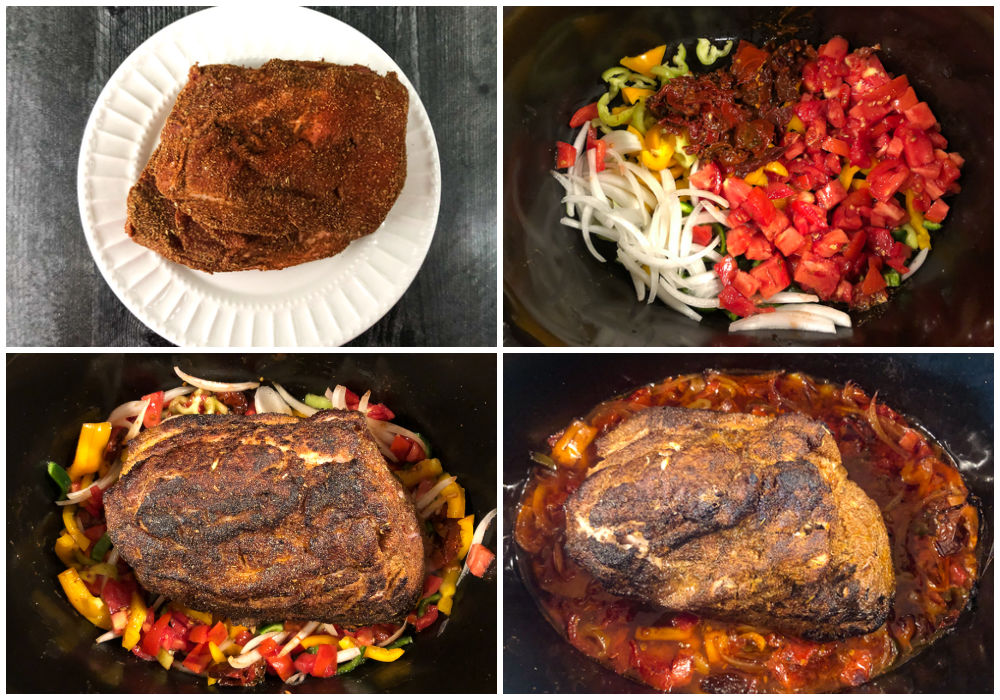 Endless Culinary Possibilities
This scrumptious chipotle pulled pork is incredibly versatile, allowing you to create a variety of delicious meals. Here are some ideas to inspire your culinary journey:
Indulge in a low-carb burrito bowl by pairing the pulled pork with cauliflower rice or adding it to a refreshing salad.
Enjoy the pulled pork as is, enhancing its flavors with a garnish of avocados and cilantro.
Craving traditional Tex-Mex fare? Use the pulled pork as a filling for burritos and tacos. The possibilities for toppings are endless!
Transform your pulled pork into a mouthwatering sheet pan nacho dish. Simply scatter tortilla chips over a baking sheet, top them with the pulled pork, and add your favorite toppings.
For an extra twist, consider using my delicious cheese waffles as a bread substitute for delectable pork sandwiches made with the leftovers.
Elevating Your Culinary Experience
To enhance the enjoyment of your chipotle pulled pork experience, consider adding various toppings to your meal. While the dish tastes incredible on its own, these toppings can take it to a whole new level:
Chopped avocado and cilantro provide freshness and a burst of flavor.
Shredded cheddar cheese adds richness and creaminess.
Sour cream offers a cooling contrast to the smoky flavors of the pork.
Black olives and jalapeno slices provide a tangy and spicy kick.
Fresh tomatoes, salsa, corn, or black beans can contribute additional textures and flavors. Feel free to experiment!
So, whether you're looking for a satisfying family dinner or an impressive dish to impress guests, this chipotle pulled pork recipe is bound to please. With each bite, you'll discover a symphony of flavors that will leave you craving more.
How about trying our friend Taryn's keto chicken enchiladas recipe? You won't be disappointed!