Introduction
Looking for the perfect seasoning to make the best pulled pork? Look no further! In this article, we'll explore the secrets to creating fall-apart tender, juicy, and flavorful pulled pork. Whether you prefer using a slow cooker or oven, we've got you covered!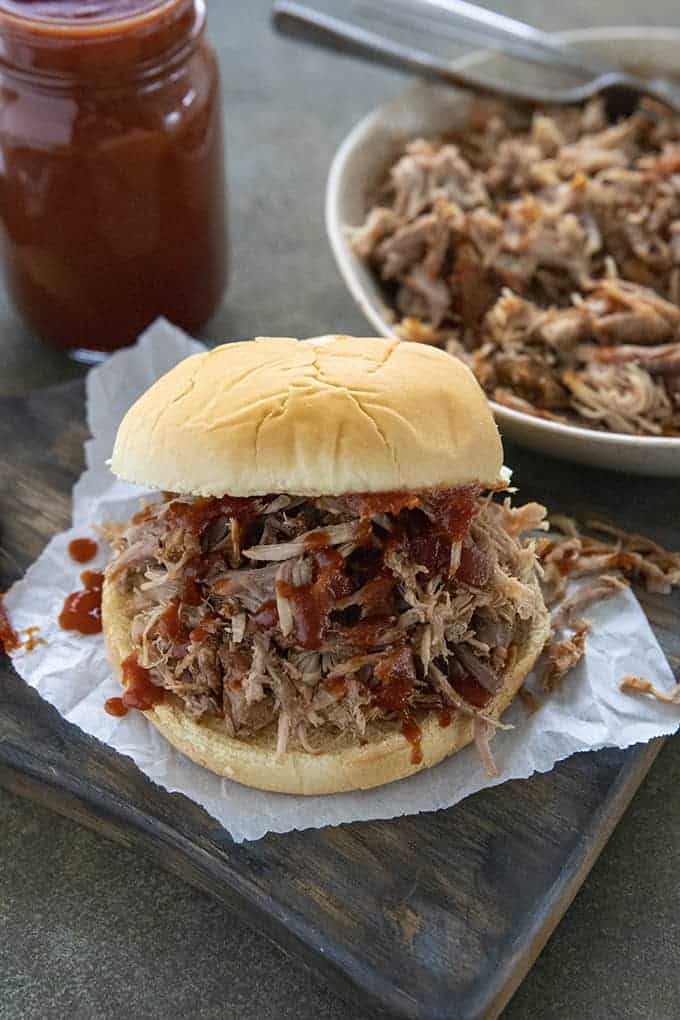 The Quest for the Perfect Pulled Pork Recipe
As a Kansas girl who knows her BBQ, I am excited to finally share my tried and true pulled pork recipe. I believe it's the only pulled pork recipe you'll ever need. Over the years, I've perfected this method of cooking in the oven or slow cooker, and I can't wait for you to try it! What sets this recipe apart? It's all about the combination of carefully selected seasonings, cooked in just the right liquid, for the perfect amount of time until the meat becomes irresistibly tender and mouthwatering.
The Secret: Pulled Pork Seasoning
Let's talk about the star of the show—the seasoning! While the ingredients are simple, it's the right blend and quantities that make all the difference. We use a mix of brown sugar, onion powder, garlic powder, cumin, smoked paprika, salt, pepper, and a hint of cayenne. Don't skimp on the seasoning! Make sure to rub it into every nook and cranny of the pork. For the best flavor, I recommend wrapping the seasoned pork in plastic wrap and chilling it in the refrigerator overnight, though this step is optional.
Choosing the Perfect Cut of Pork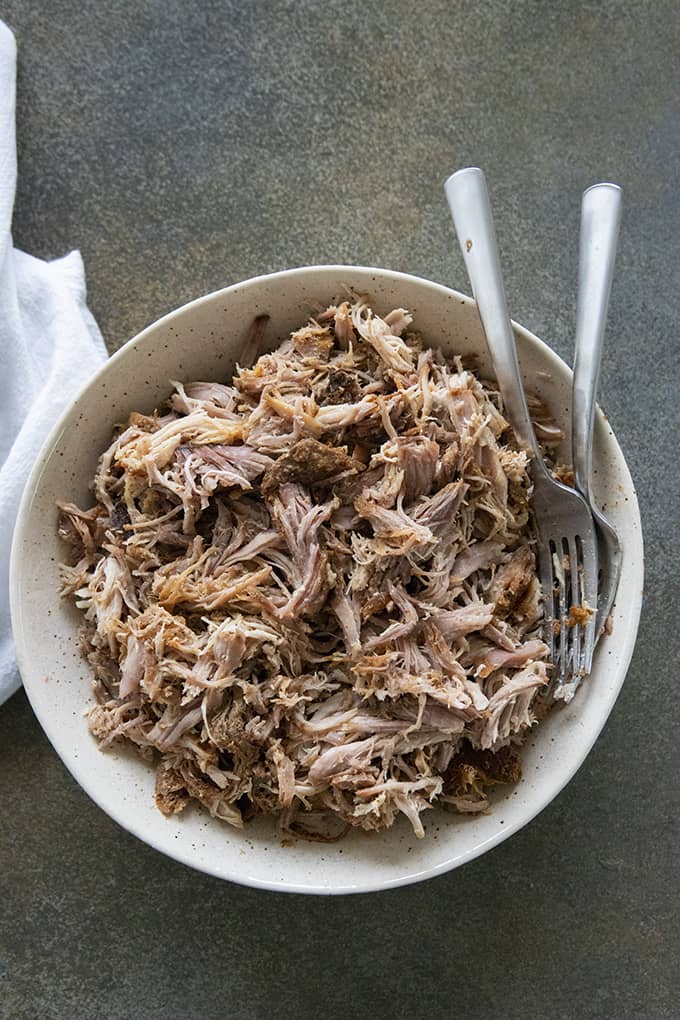 To achieve the best results, you'll want a good-sized, 3-5 pound cut of pork. My go-to choice is a pork shoulder, also known as "pork butt." Despite the name, it's the perfect cut for pulled pork. You can easily find it at your local grocery store. The pork shoulder is slightly higher in fat, which adds incredible flavor to your pulled pork. If pork shoulder is not available, a pork loin (not tenderloin) can be used as an alternative.
Pairing Pulled Pork with Delicious Sides
When it comes to serving pulled pork, there are endless possibilities! We love to serve it on toasted buns for a classic pulled pork sandwich. But don't stop there! Get creative and turn it into mouthwatering pulled pork nachos with your favorite chips, cheese, and toppings. It also pairs well with baked potatoes or creamy mashed potatoes. For a touch of green, serve it alongside a generous helping of green beans. Personally, I can't resist enjoying my pulled pork with a side of nostalgic, cheesy One Pot Mac and Cheese. And let's not forget the perfect complement to any BBQ—potato salad or macaroni salad!
Tips for Making the Best Pulled Pork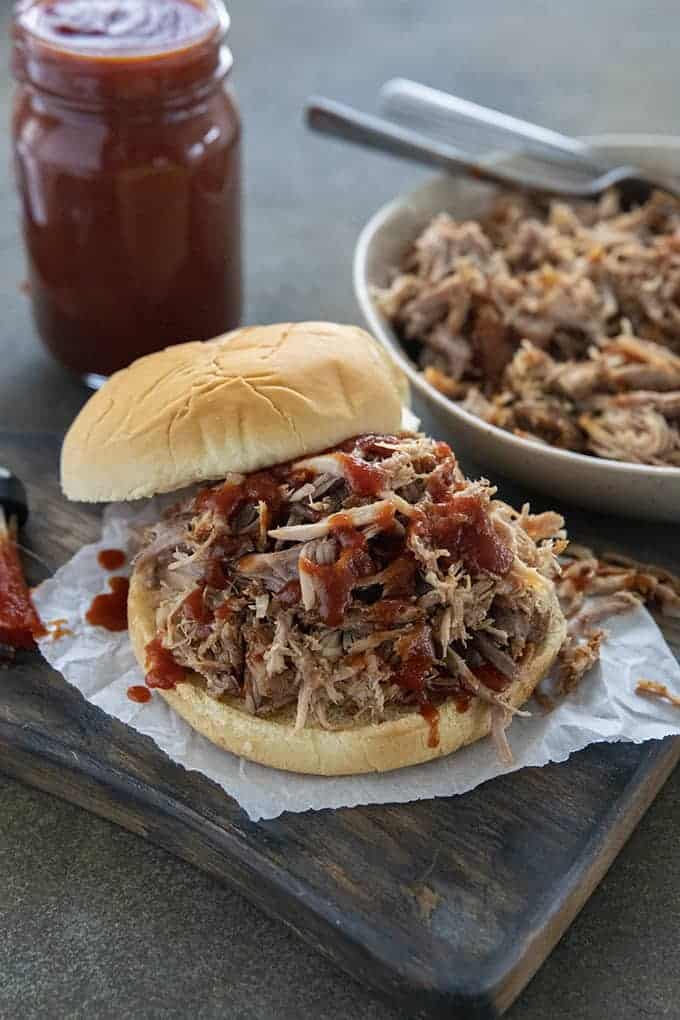 To ensure your pulled pork turns out perfectly every time, keep these tips in mind:
Chilling time: While not necessary, allowing the seasoned pork to marinate in the refrigerator for 2-12 hours enhances the flavors.
Seasoning blend: Follow the recipe precisely. Each ingredient has been carefully tested to create the perfect balance of flavors. You can even enjoy the meat without BBQ sauce thanks to the flavorful seasoning.
Smoked paprika: If possible, use smoked paprika for a delightful smoky flavor. It's widely available in grocery stores alongside other spices. However, regular paprika can be used if needed.
Low and slow cooking: Be patient and cook the pork using low heat. In a slow cooker, it will take approximately 10-12 hours, while in the oven, it will require around 6-7 hours at 300 degrees. Avoid the temptation to cook on high or increase the oven temperature as this will result in less tender meat.
Now that you're armed with the ultimate pulled pork knowledge, it's time to get cooking and enjoy this mouthwatering dish!