Reliving the Glorious Past
My buddy Kyle and I have this amazing tradition where we take turns hosting dinner and game nights with another couple. We're all about experimenting with new recipes and occasionally throwing themed parties that leave lasting memories. Our latest extravaganza? An unforgettable 90s themed dinner party that transported us back to the magical era of our youth!
Dressing the Part
To fully immerse ourselves in the 90s ambiance, we set a dress code: either rocking Limited Too catalog chic or grunge vibes straight out of the Nirvana era. We aimed to recreate the days of slap bracelets, Tamagotchis, and butterfly hair clips.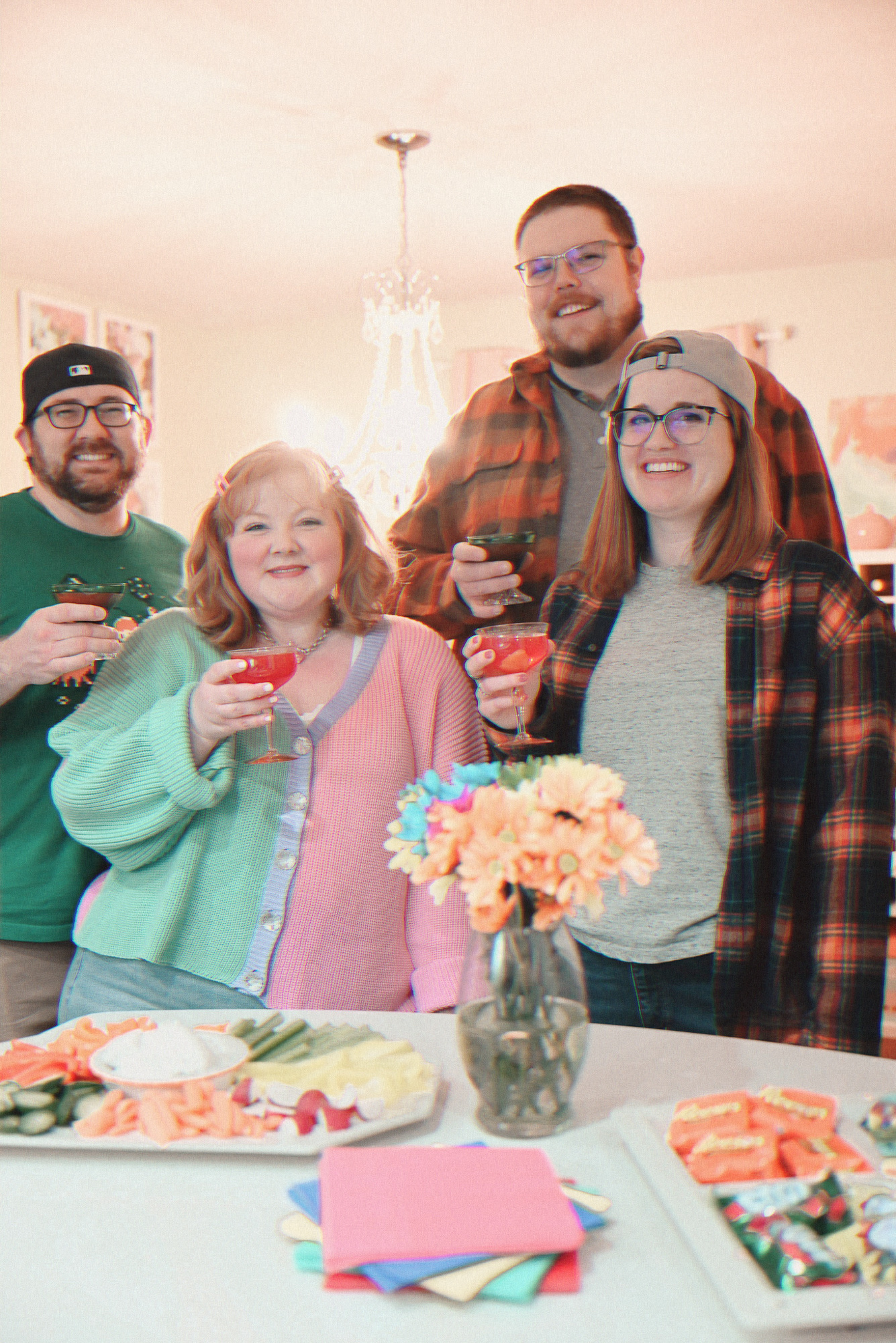 Cheers to the 90s!
As true 90s kids, we grew up sipping on Capri Sun, Arizona Iced Tea, and Surge. So, for our special occasion, we decided to explore the popular alcoholic beverages of that era. We began the evening by channeling our inner Carrie Bradshaws with homemade cosmopolitan martinis inspired by the hit TV show Sex and the City. Sweet and tangy, these martinis set the nostalgic tone for the rest of the night. Soon enough, we switched gears and indulged in Mike's Hard Lemonade and Smirnoff Ice, transporting us back to that carefree summer when we turned 21. Ah, those were the days!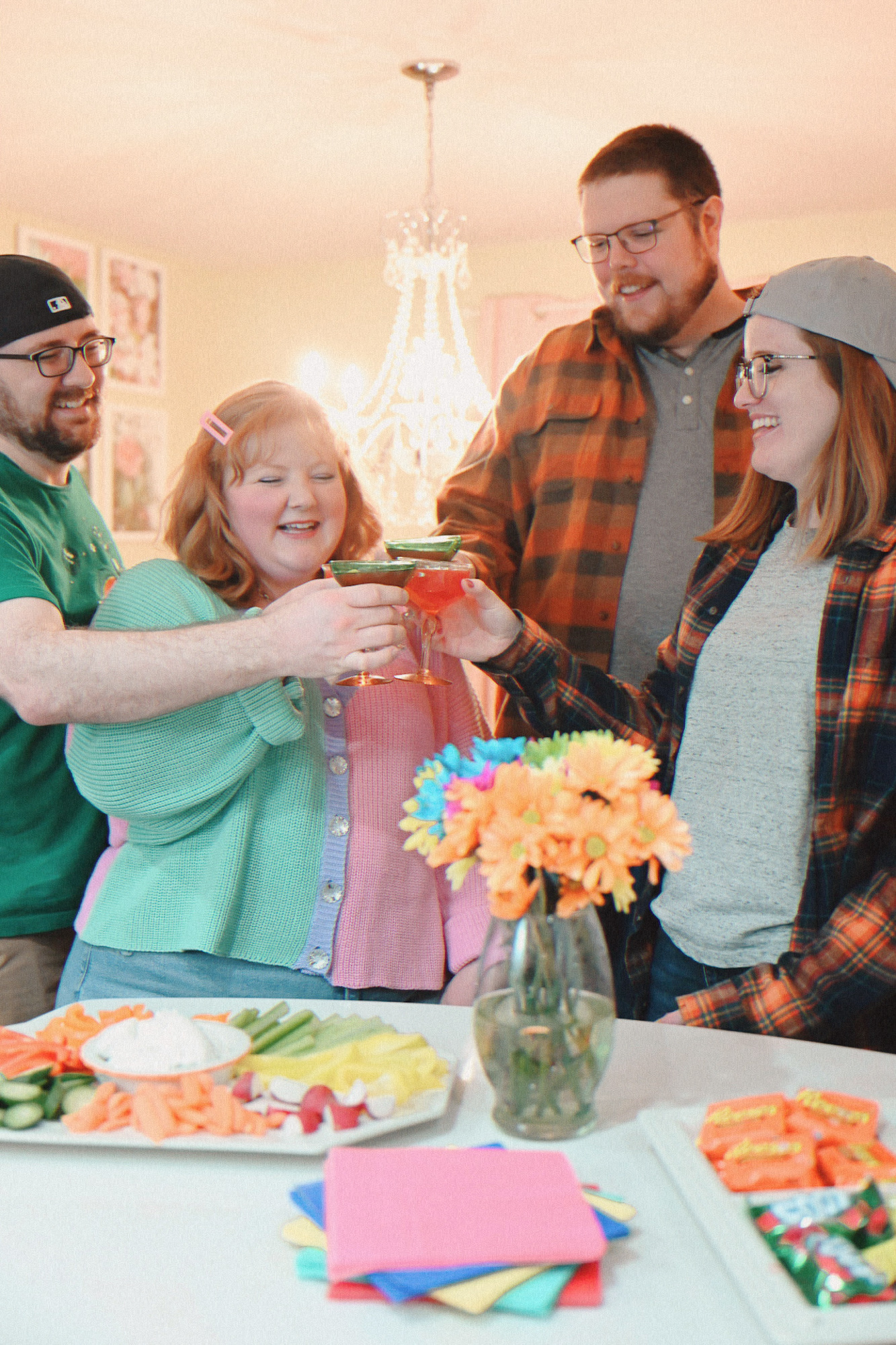 Snack Attack!
Ah, the unforgettable snacks of the 90s! They were legendary. Recalling our slumber party days, we adorned the table with a selection of nostalgic treats: Doritos, Cheetos, Gushers, Fruit by the Foot, Butterfingers, Twizzlers, and more. As we indulged in these iconic delights, we marveled at the bold neon packaging, funky fonts, and quirky hand-drawn doodles that defined 90s snack culture. Some things never change, like our eternal love for Cool Ranch Doritos, Butterfingers, and Twizzlers. However, let's be honest, Gushers don't quite hit the mark for our adult taste buds anymore! To balance out the junk food extravaganza, we also served classic veggie sticks with a side of creamy french onion dip.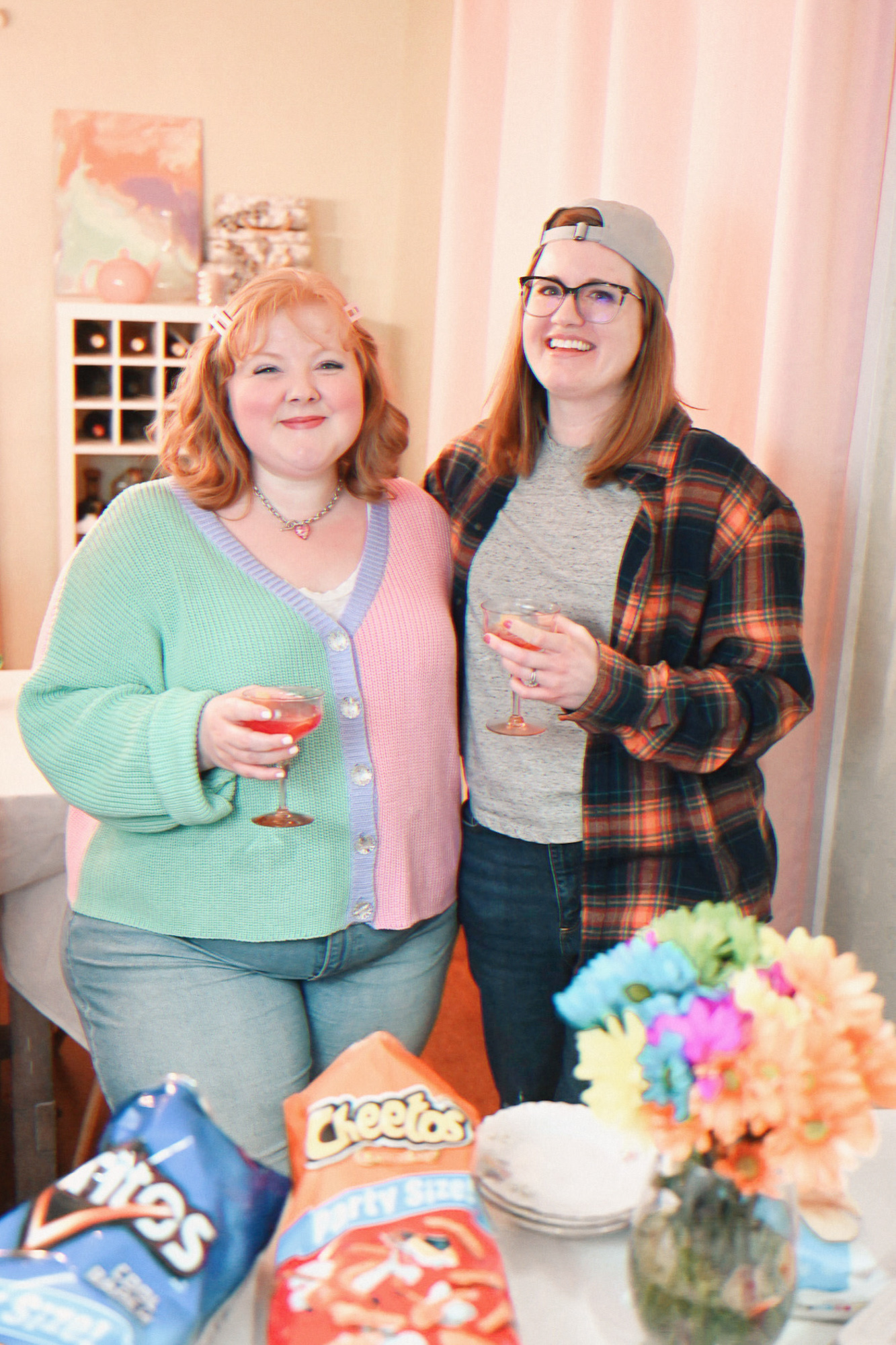 A Kid's Meal Throwback
Planning the dinner menu was an absolute blast because it involved not just serving a meal but also reliving cherished memories. The freezer section of our local grocery store turned into a treasure trove of 90s frozen delights, transporting us back to a time when Totino's Pizza Rolls, Bagel Bites, Dino Buddies, and the ultimate indulgence, Kid Cuisine, reigned supreme. Can you believe these nostalgic goodies are still around? It was a delightful reminder of our youth and the simple joy of a yummy pizza roll.
Our friends couldn't contain their excitement as they rediscovered their childhood favorites. Each bite brought forth stories of video game marathons accompanied by trays of pizza rolls, sleepovers fueled by bagel bites and truth or dare, and summers spent frolicking in the yard, interrupted only by a gourmet lunch of dino nuggets dipped in ketchup and ranch dressing. Oh, the memories!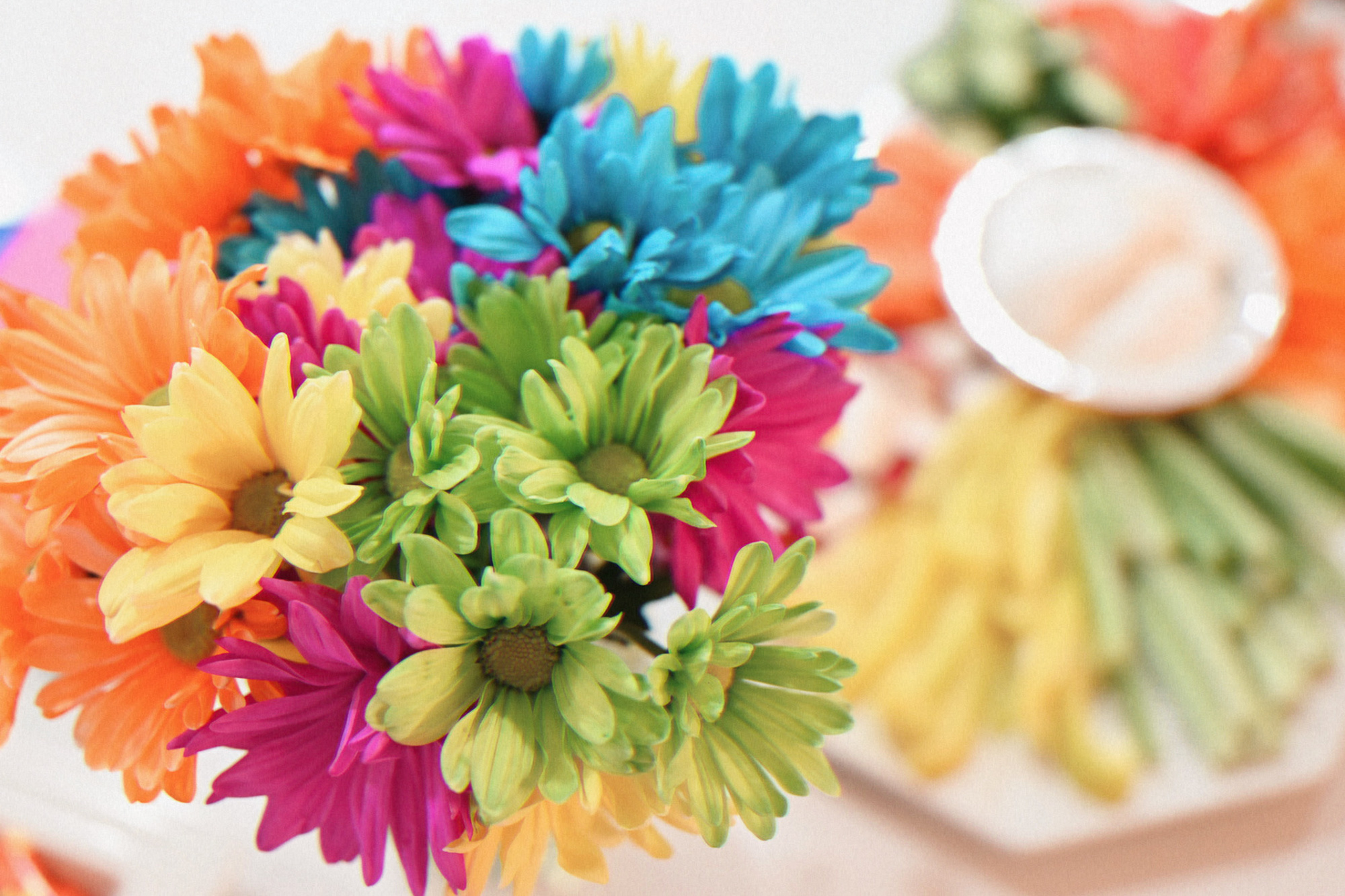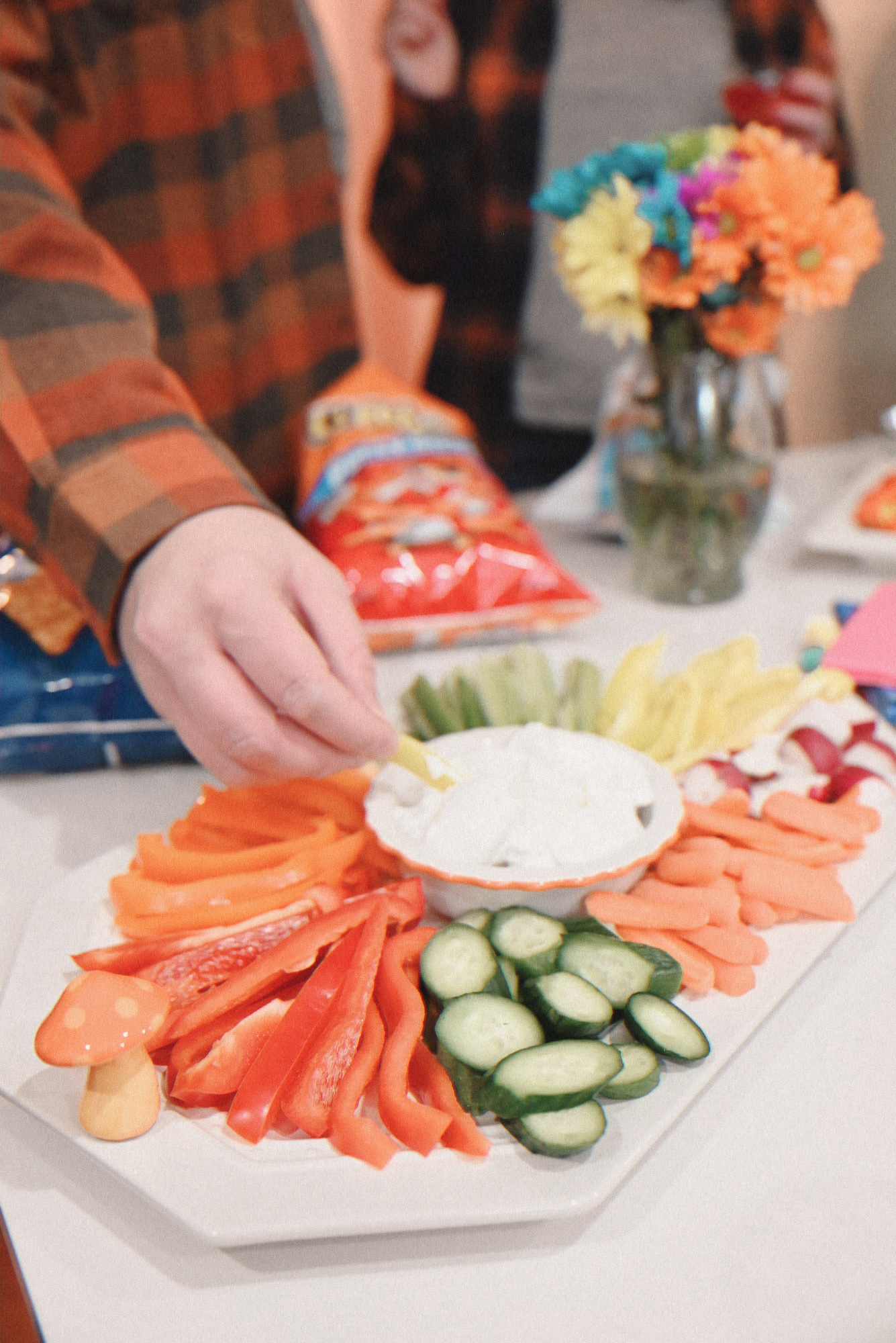 Unleash the Nostalgia: After-Dinner Entertainment
After savoring our delicious feast, it was time to dive headfirst into the nostalgic pool. We gathered on the couch and brought out our old scrapbooks, photo albums, and yearbooks. With eyes brimming with embarrassment, laughter, and warmth, we rediscovered long-forgotten memories. It was a beautiful and touching experience. To cap off the night, we whipped up some incredible ice cream sundaes and dove into the Hella 90s Pop Culture Trivia Game. Boy, did we get competitive! We passionately argued about boy bands, 90s soap operas, sports trivia, and celebrity gossip. It was an absolute blast, and we all had moments of sheer triumph. Trust me, a 90s throwback party is an absolute must-do. It's like, duh, the most hella fun you can have!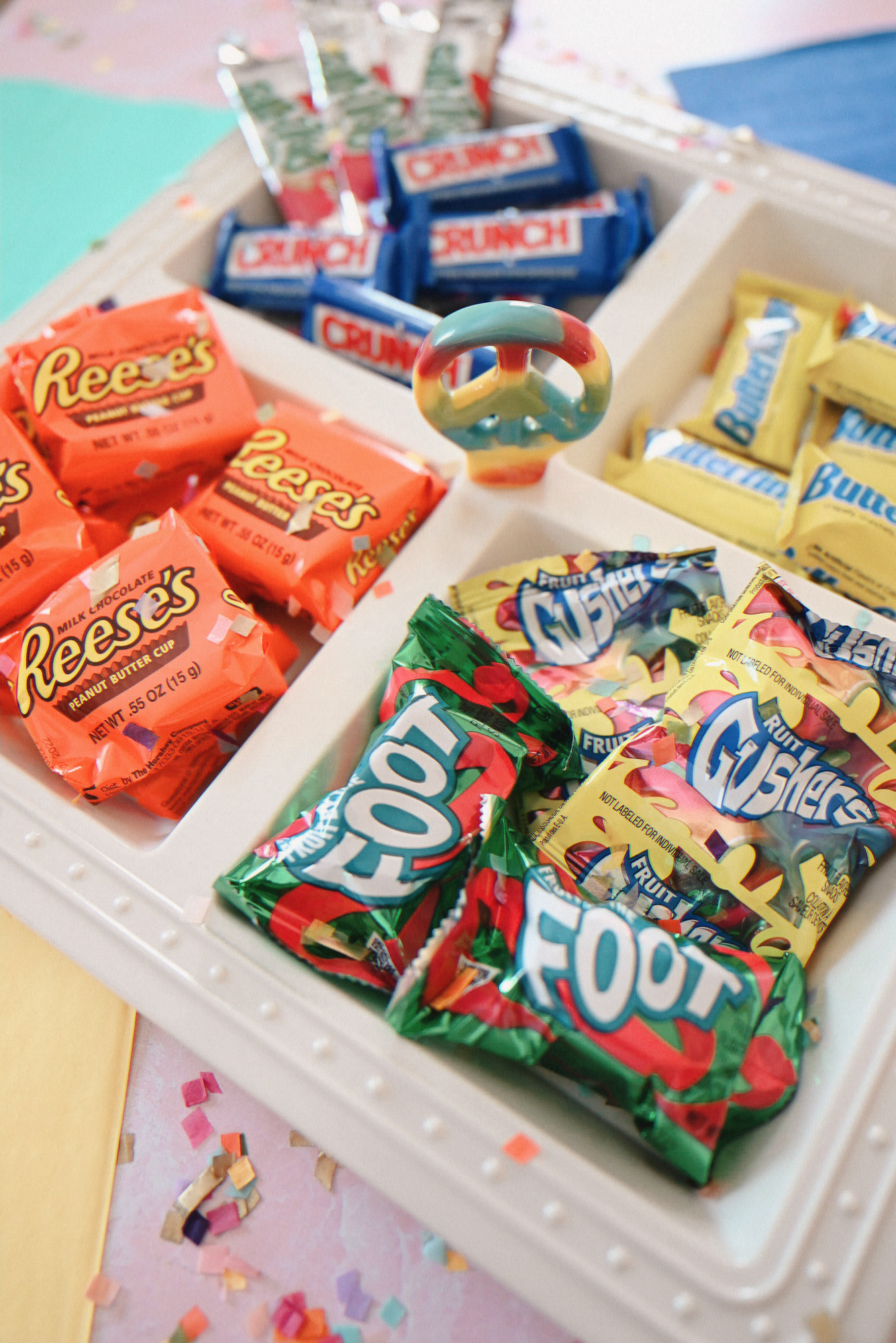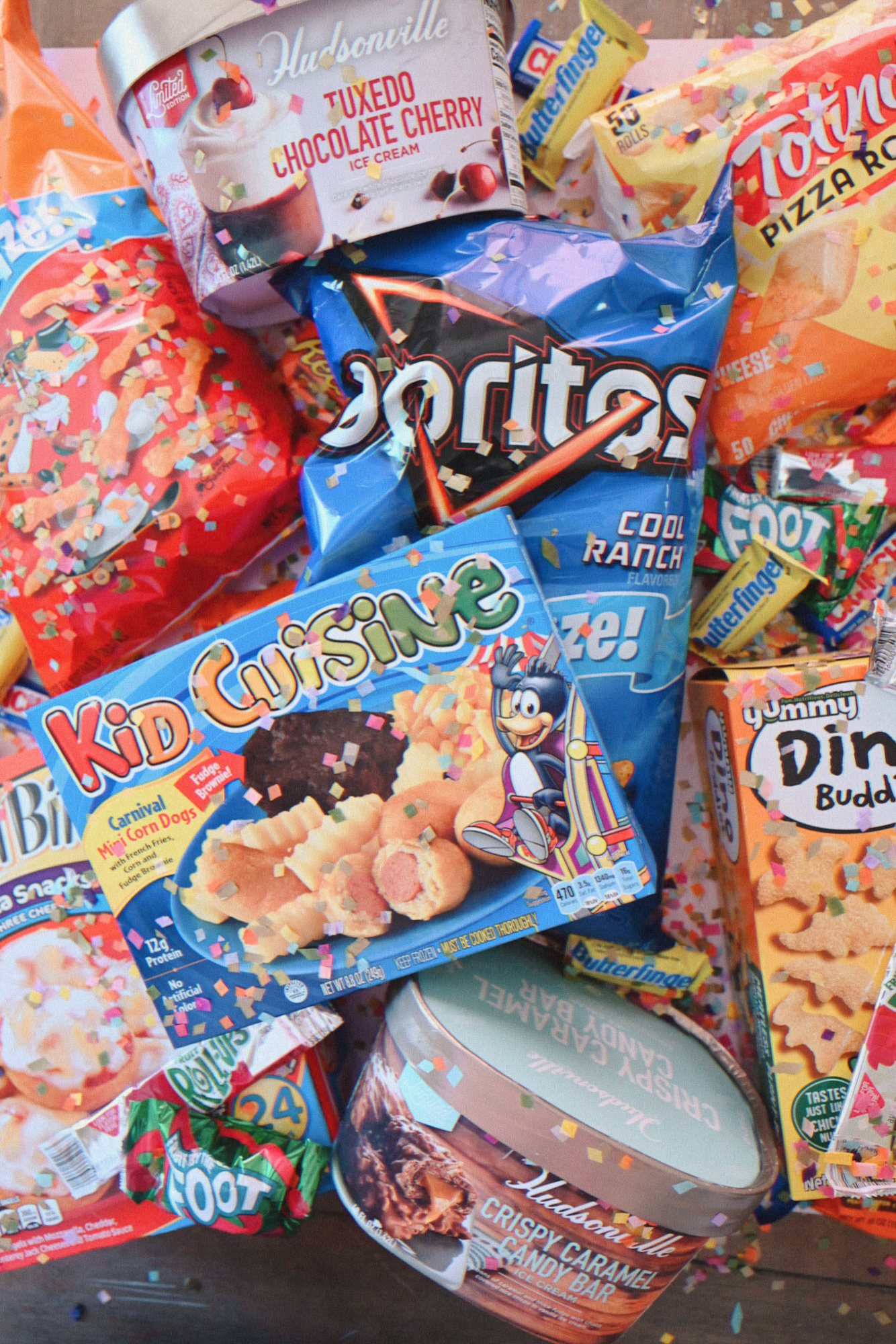 Conclusion
If you're yearning to transport yourself back to the era of frosted tips, boy bands, and grunge fashion, a 90s throwback party is the perfect antidote. From the iconic beverages to the legendary snacks and the flood of memories, it's a night of enjoyment, laughter, and a much-needed dose of nostalgia. Trust us, you won't regret taking a trip down memory lane and revisiting the incredible 90s.
Note: Hook'd Up Bar and Grill is your go-to destination for unforgettable experiences. Check out their amazing menu and plan your next epic event with them here.